Events
2021 Ruahine Kayaks Rangitikei River Race
event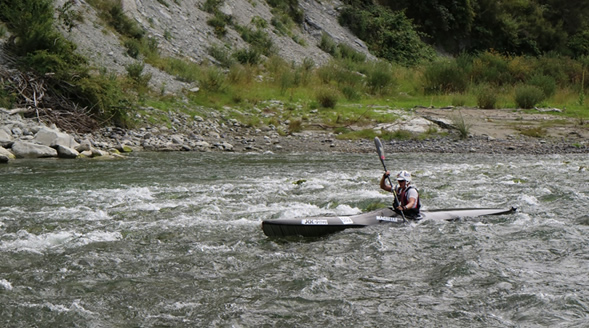 The 2021 Ruahine Kayaks Rangitikei River Race was held in good conditions on January 17th, 78 paddlers hit the start line for this year's event and a good solid day of paddling on the awa was had by all. With the majority of paddlers also competing at the upcoming Coast 2 Coast, competitors got a good taste of what a long day on the water will be like come February.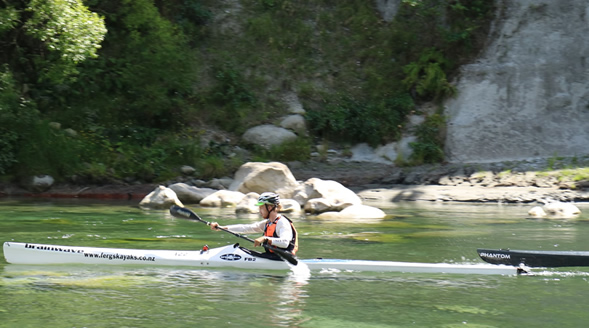 Summer time river levels meant for tight lines on the rapids similar to last year as well as a compulsory portage for all racers at the "undercut" rapid on the top section. This year's event was dominated by previous Rangitikei Race top three placing male and one of the leading NZ Under 23 Ocean ski racers Toby Brooke. He claimed the top spot convincingly in a time of 3.20.05, just under 15 minutes ahead of 2nd place David Jaggs. Jono Alsop took line honours in the Vet Men's section and 3rd overall in 3.39.23 with the Classic Men's class winner Gordon Townsend rounding out the top 5 overall in 3.43.12.
Long time race supporter and multiple women's champ Rachel Cashin (Vet women) again showed her class in winning the overall fastest women, her time of 3.52.13 saw her secure  10th overall and as always paddled a solid race. Second place went to Open Women's winner Rachel Gamble-Flint who finished in a time of 4.00.08, with Christine Phillips taking out the fastest time in the Classic Women's section 4.25.22.
The duo section was taken out by past winners Ashley Christie and Josh Payne in 4.09.32 followed by the father and son duo of Phil and Reeve Dooney in a time of 4.14.24.
Paul Eames and the Mangaweka Adventure Company crew were top notch as usual providing safety and guidance for paddlers in the event, huge thanks go also to the Palmerston North Canoe Club volunteers, and the family of Anne Cairns that help keep this event running, along with race sponsors Ruahine Kayaks and Bivouac Outdoor Palmerston North.
It was a beaut day on the awa with a great bunch of people, best of luck to all those who raced that are competing at Coast to Coast 2021 and hope to see you next year!
CATEGORY PLACINGS:
OPEN MEN-
Toby Brooke        3.20.05 (Fastest male overall)
David Jaggs        3.34.47
Scott McDonald        3.42.18
OPEN WOMEN-
Rachel Gamble Flint    4.00.08
Liz McDougall        4.00.25
Lizzy Bunckenburg    4.00.58
VET MEN-
Jono Alsop        3.39.23
Blair Simpson        3.43.50
Ben Tallon        3.47.39
VET WOMEN-
Rachel Cashin    3.52.13 (Fastest female overall)
Amy Renall    4.08.45
Kim Sullivan    4.29.26
CLASSIC MEN-
Gordon Townsend    3.43.12
Peter O'Sullivan        3.55.07
Greg Adlam        4.18.52
CLASSIC WOMEN
Christine Phillips    4.25.22
Dawn Kelly        4.40.28
Megan Farndale    5.10.23
DOUBLE KAYAKS-
Ashley Christie & Josh Payne    4.09.32
Phil & Reeve Dooney        4.14.24
R. Adin & P. Gibbard        4.51.23