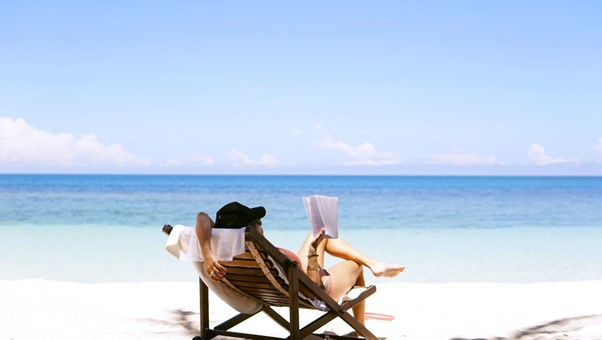 The world has changed and many things have become easier and more accessible. While just some hundred years ago it was unthinkable to do just a vacation abroad as there was no infrastructure and traveling on the roads was taking weeks and months to arrive somewhere, nowadays one can take flights to almost any place in the world and that for cheap money.
Since the pandemic with its restrictions and lockdowns is finally over many of us could not wait to finally get out of the house again and see something new. Since the flights are affordable for most of the western middle class most of us go on vacation at least once a year, some even to places quite far away from where they live.
Some people go on vacation to relax and finally flee from the stress of their usual work life. For these people laying at the beach for hours, doing nothing, eating good and sleeping early is the heaven they are seeking. Others though are exactly searching for the opposite. As many are sick of their monotonous lives, they are looking for some thrill when they travel abroad.
There are infinite possibilities of entertaining oneself during trips around the planet. From skiing in Alaska, Bungee jumping in Zambia to Gambling at a $5 deposit casino or Scuba Diving in Mexico, everything is possible. As the possibilities are huge, it is sometimes hard to choose what exciting activity to do on the next vacation. Here are some great ideas for a real thrill!
1. Exploring the Canyons of Utah
One great activity to do while on vacation is hiking. One type of hiking is especially exciting: Canyoneering. Canyoneering is a sport that takes adventurers into constricting gorges and canyons. Often these thrilling trips include lots of different activities like rappelling, swimming, trekking and climbing to get through the environment.
One of the greatest places to experience the sport is Moab, Utah since there are many possibilities to dive into sandstone canyons and explore these undiscovered areas. Many different companies offer trips led by a professional who will guide you through the valleys, ravines and canyons. Be prepared to spend days trekking and rappelling in the infinite American landscapes far away from everything. If you are an adrenaline addict looking for a chance to explore isolated places that few people ever get to visit this is certainly something you should be trying out.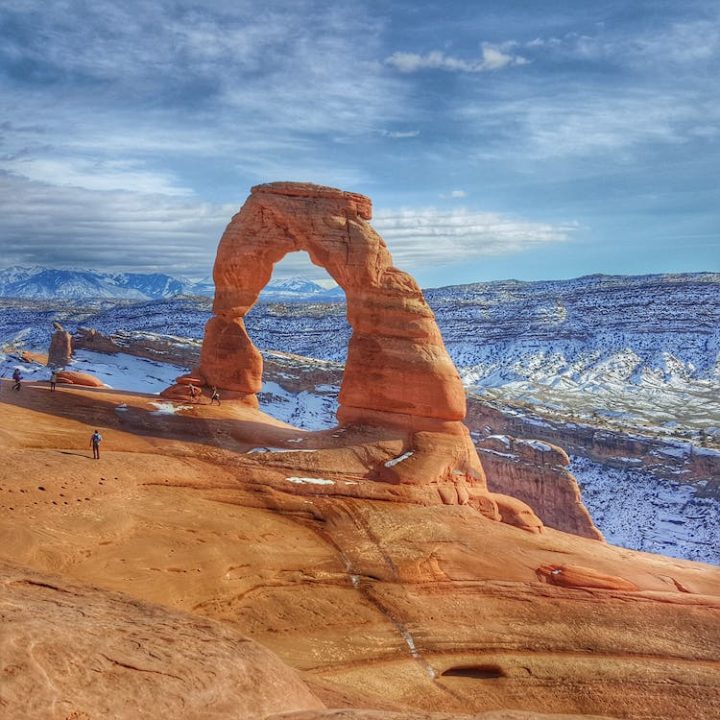 2. Diving in a Cage in South Africa
Something which is even more thrilling and certainly needs some bravery is cage diving. While diving is already a pretty exciting experience, the ones who are searching for the ultimate thrill should try out diving in a cage.
The point of exploring the underwater world from inside a steel cage is that you can get close to one of the most frightening and amazing creatures of the ocean: sharks. One of the places that are the best to experience this amazing adventure is the coast of South Africa. Since the great white shark is inhabiting large parts of the coast there it is the perfect place to get a look at these unique creatures. The cage one is diving in protects you from attacks of the animals and still lets you get close enough to really see them well.
If you are living in the United States and cannot travel that far, the coast of the Farallon Islands is the best spot to have the same experience. Located just less than 30 miles from the Californian city of San Francisco, the islands are easy to reach and offer an amazing landscape and crystal clear waters.
3. Gambling in Macau
Another exciting thing to do when being abroad is visiting the local casinos. Not every country allows gambling and if you are from a country that makes it hard to visit casinos and such, Macau for example is one of the places to go to.
Macau is a special administrative region on the south coast of mainland China, across the Pearl River Delta from Hong Kong. The territory, which belonged to Portugal until 1999, shows a great variety of cultural influences. Massive casinos and shopping malls of the Cotai Strip have earned it the nickname "The Las Vegas of Asia." No wonder that this is the heaven for gambling enthusiasts.
Luxurious casino hotels like the Wynn or The Venetian are temples of wellness, money, good drinks and big winnings. If you have not had the chance to ever gamble in a luxurious casino Macau will offer you everything you need to know.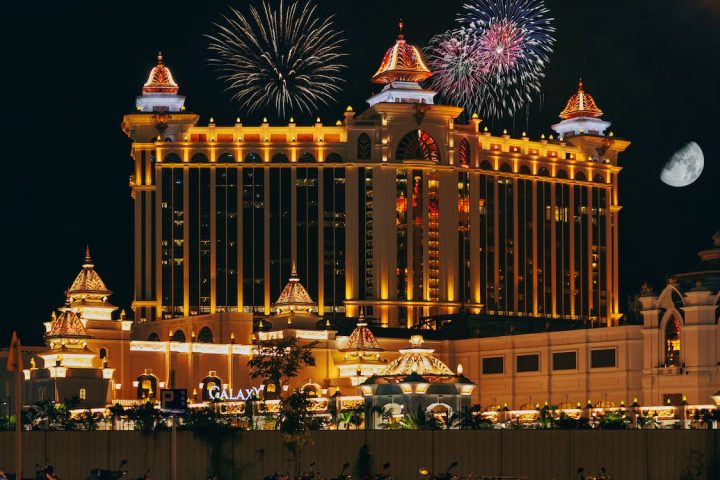 4. Storm Chasing in the US
This is an activity which certainly is not for everyone. Only the bravest adventurers are up for something like this. Stormchasing is one of the craziest things to do and it should not be done without a professional guiding you and keeping you at a safe distance to the storms.
Storm chasing is exactly what it sounds like, it is basically the activity of locating stormys and then trying to get close to them in order to take good pictures and experience the wind. You will board a van for one of these thrilling outings and travel off in quest of the most intense storms possible. You may even be driven by skilled drivers so closely to a tornado that you can hear the wind screaming all around you.
You should pick a business with a track record in the industry due to the inherent danger that comes with this sort of operation. Some of the best companies have been providing excursions in Tornado Alley which is located in the Midwest of the United States for many years. In general, excursions are available from May through August, depending on the weather. Go and book your trip now and have an unforgettable experience.