Two hundred and eighty adventure racers from around the world charged off the One New Zealand GODZONE start line on the edge of Lake Te Anau this afternoon as the longest expedition race in the world got underway for its eleventh chapter.
"It's been a very fast-paced start with teams heading off on a 27 km mountain bike from Te Anau to Frasers Beach followed by a 39km packraft down the Waiau River towards Borland Burn for stage one and two," says GODZONE Race Director Warren Bates. "It's great to be in Fiordland after six years and have international teams from Japan, Estonia, France, USA and Australia back racing."
The substantial 580km GODZONE course stretches from Te Anau to Riverton and was only revealed to teams at midday today.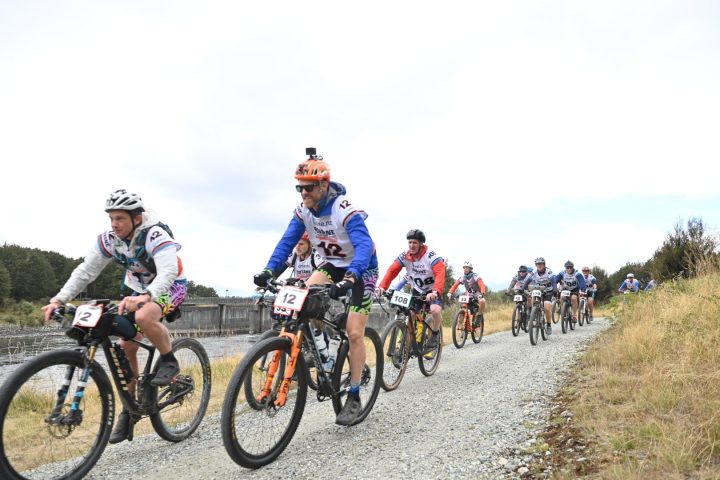 "Fiordland is one of the world's ultimate adventure locations, and this course has plenty of risk and reward. GODZONE can be like climbing Mt Everest, where it might take one or two to crack it. Some teams won't make it through this year because they never do, but we hope everyone gives it their best shot."
After today's first two stages, the teams will set out on stage 3, a 32km overnight trek (tonight) on Mt Titiroa and down to Hope Arm Hut beside Lake Manapouri for a 27km packraft across to South Arm (tomorrow).
Stage 5 is a 24km mountain bike ride to Borland Saddle, and stage 6 is a 73km packraft through Green Dean towards Lake Monowai. The teams will then mountain bike 120km through private farmland on Mt Linton and Wairaki to stage 8 and a 50km traverse through the Takitimu mountains. Stage 9 is a 61km mountain bike linking teams from Pleasant Valley to Dipton for a long 85km paddle down the Oreti River.
The closing stages of the race head 21km on bike along Oreti Beach with a final 15km trek to the Riverton beach finish line. The winning team is expected to complete the course in four-to-five days.
"There are ten significant transition areas, and two remote ones, where teams are not permitted to see their support crews and must be self-sufficient," says Bates. "The highlight will be the incredible variety of terrain, particularly on the trekking stages with high-level travel that should make for outstanding views in daylight hours."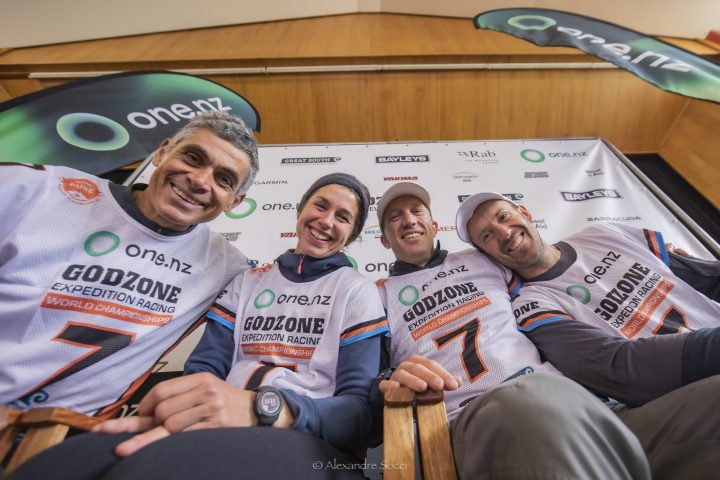 All eyes will be on GODZONE adventure racing champions team Avaya with Nathan Fa'avae, Sophie Hart, Stu Lynch and Chris Forne.
"You would be brave to bet against Avaya winning Chapter 11, and there is no team on the planet that matches their experience," says Bates. "They are still at the top of their game, but we have a couple of young teams showing promise, like team No Idea with Will Hand, Will Adlam, Amy Mannering and Shaun Palmer."
"The Japanese team has had a very successful career in Patagonia, which is not too dissimilar to Fiordland, so I think they will go well along with Rob Preston's Australian team and the Estonia team lead by Silver Eensaar."
Avaya's Nathan Fa'avae recently received an Officer of the New Zealand Order of Merit for his remarkable career in adventure racing. He announced at today's registration that GODZONE Chapter 11 will be his last expedition race.
"It was humbling to get recognised in the New Year honours for services to adventure racing and other broader sports I have done," says Fa'avae.
"I worked out the other day that this will be my 40th expedition race, and Chris and Stu are probably similar. Sophie has done well over 20 races. We certainly want to win this GODZONE, but we must move efficiently through the course."
"I think all teams learn from their mistakes. A lot of our success is down to our commitment to moving efficiently through the course, only stopping when we have to – it's a pretty unrelenting drive to the finish line," he says.
"I always come into these races with excitement and trepidation, knowing it will be complex and challenging and there are inevitable points of discomfort and sleep deprivation. Still, we do come here for the challenge."
ENDS#
Images & video clips from GODZONE DAY ONE in dropbox link below and attached – credit ONE NEW ZEALAND GODZONE
https://www.dropbox.com/sh/p202tkfffayztsy/AABsl5MvePp2k0EtNfNXdSv2a?dl=0
Quick Facts
What: One New Zealand GODZONE Chapter 11
Event: 2023 Expedition Racing World Championships
When: 23rd February – 4th March 2023
Where: Te Anau, Fiordland, South Island, New Zealand
Follow Live Coverage Online: www.godzoneadventure.com
PURE COURSE: 
578km of travel over 12 varied stages
+10,700m of ascent
89km of packrafting
252km of mountain biking
85km of kayaking
152km of trekking
PURSUIT COURSE: 
558km of travel over 12 varied stages
+10,240m of ascent
47km of canoeing
290km of mountain biking
85km of kayaking
136km of trekking
GENERAL INFO: 
There are 12 stages, and 11 transitions, two of which are 'unsupported' (i.e., no support crews)
Expected winning times are 4-5 days, with just over eight days to go home with a Full Course sticker
START LOCATION; Te Anau, gateway to Fiordland
LIVE COVERAGE; Starts 3 pm today at www.godzoneadventure.com