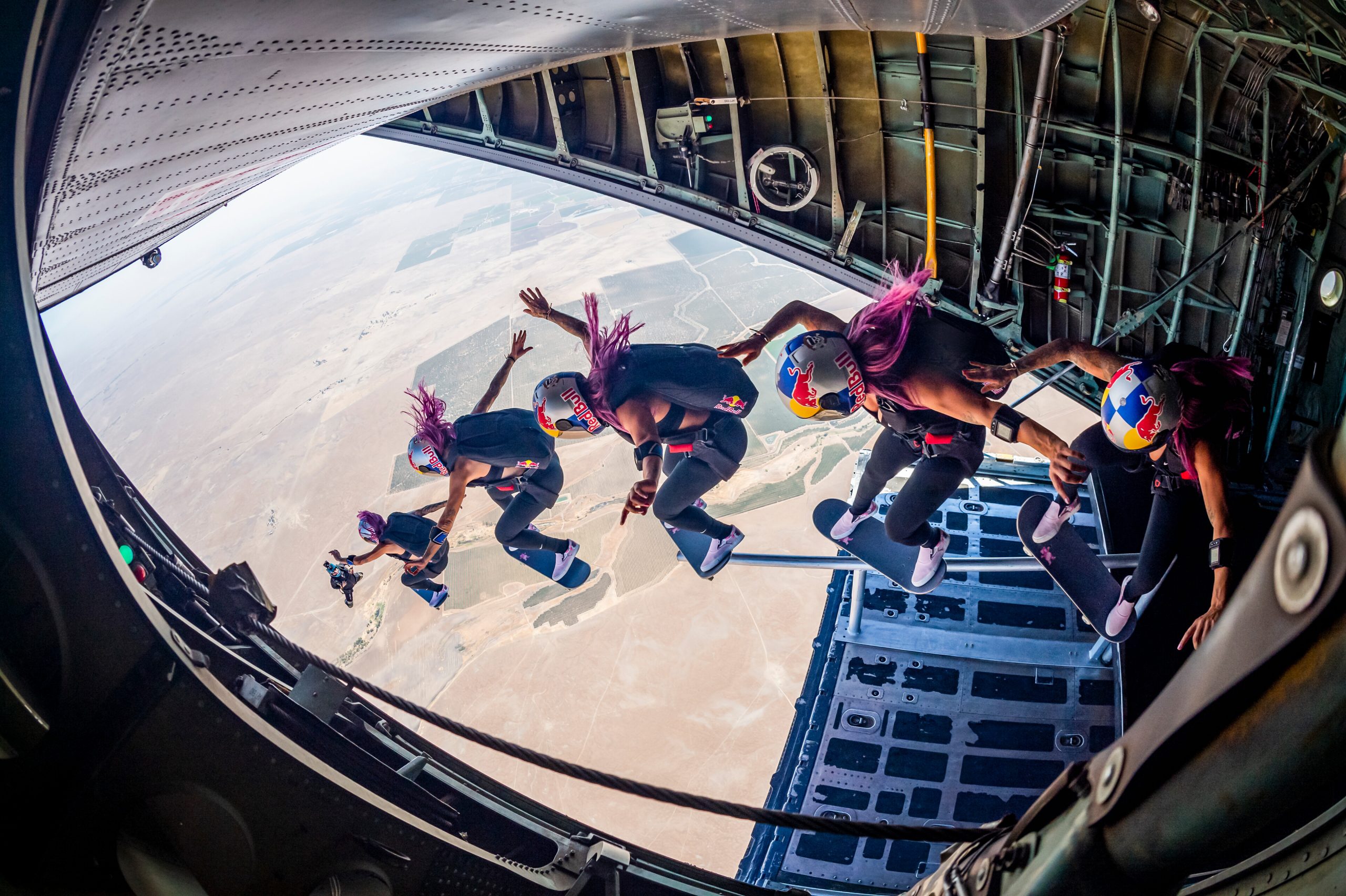 Brazilian Leticia Bufoni's Sky Grind project involved 2,750m (9,000ft) of altitude, an aircraft from the Fast And Furious movie franchise, a skydiving expert from the Mission Impossible film series, skate obstacles, parachutes – and potentially the most hair-raising skateboard trick ever recorded.
– Bufoni has carved out a reputation as one of the best global skaters with six X Games golds to her name, three silvers and three bronzes.
– For this project, the São Paulo native hopped on an airplane used in the Fast & Furious films and made history with a distinctive trick shot by the aerial cameraman from the film Mission: Impossible – Fallout.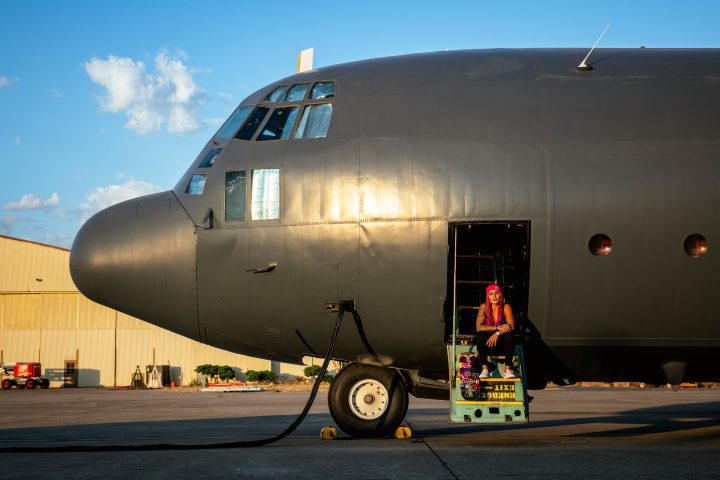 – Bufoni intensified her physical training in the months leading into the stunt at Aerotelier – an aero-sport base in Argentina – by skydiving more than 100 times to prepare for this challenge.
– When Bufoni finally felt ready, she traveled in late August with more than 50 people from the production and shooting crew to shoot in a tailor-made skatepark inside a C-130 Hercules airplane.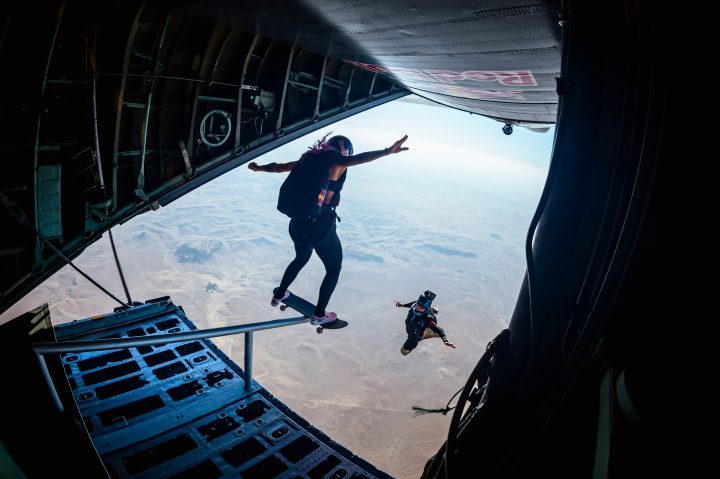 – California Skateparks founder Joe Ciaglia, who built the skatepark used in the Tokyo Olympics, has known Bufoni for more than 10 years and built the first skatepark designed inside an airplane.
– Wearing a parachute of almost 20 pounds (9.1kg), she skateboarded and jumped on August 30, and was captured by Craig O'Brien, the same cameraman that jumps with Tom Cruise in 'Mission: Impossible – Fallout'.
– Bufoni nailed the 'feeble grind' – a difficult trick that combines a 50/50 and boardslide trick – where she slid on the handrail, by leaning on the side of the metal truck connecting the wheels on the back of the skateboard, whilst in the air.
– The 29-year-old enthused: "It's crazy to think that I'm the first person to skateboard inside a plane and do a feeble in the air. That's something I didn't know if it was possible or not. I've never skateboarded on an airplane. That was one of the greatest days of my life."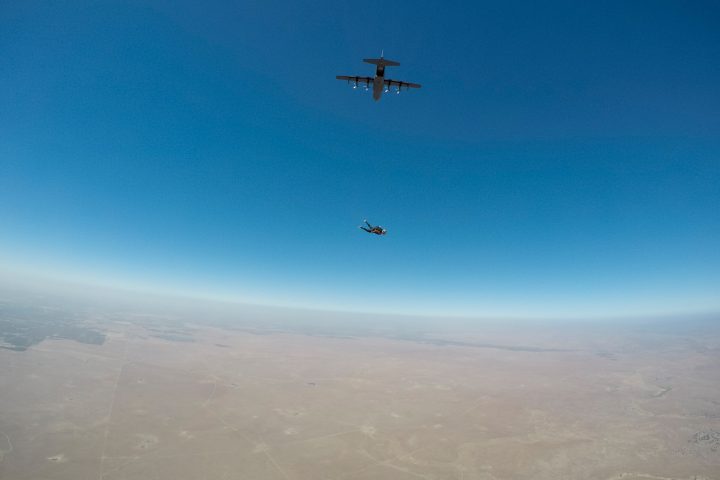 – Red Bull Air Force member Jeffrey Provenzano, 46 who trained Bufoni in skydiving, added: "As a skydiver, she is amazing. I was surprised. Athletes tend to learn fast, but she was beyond expectations. She gave 100% of attention to all of the details."
Watch the full Sky Dive Clip HERE.