Christchurch based cycle tour specialist, Cycle Journeys has announced the purchase of Wellington based adventure tour operator, Outdoor Samoa.
Owned by Ross and Frances Bidmead, the company has operated in Samoa since 2012. After a three year lockdown, the recent season has been a sugar rush year as the New Zealand market rediscovered the Pacific.
Cycle Journeys owner Director Geoff Gabites, says "the opportunity to purchase Outdoor Samoa from Wellington based owners Ross and Frances is a logical and welcomed step in the growth of our business, providing a diversification of both location and season. Even with operations on three of the leading Great Rides, demand from our clients is always for 'the next trail.' Importantly the Outdoor Samoa purchase provides a perfect counter season to the New Zealand cycling experience. Being only four hours from New Zealand, our clients get to enjoy a 9-day island based escape, ideal for the 'active relaxers'. 

"We personally experienced the 190km, 9-day ride in 2017 as a family trip and seven years on it remains the same today. The cultural engagement with locals on both islands is incredible. Cycling on sealed roads through small villages and meeting with locals and enjoying the traditional Umu meal and Fiafia show with fire dancers are wonderful memories. In their 12 years of ownership, Ross and Frances have created a strong network of loyal providers and their customers have loved the cycling, the culture and the winter escape that Samoa provides.  In providing a series of multi-day cycle itineraries, Outdoor Samoa provides the islands with a unique activity that sets Samoa apart from its neighbours.
Gabites said the continued growth of the company has come off the base of their investment in booking engine technology and infrastructure. With 50 staff across the four trails and its administration base in Christchurch, the company has been able to seek growth opportunities as part of a strategic growth plan. This season the company has launched its regenerative tourism programme to offset its carbon footprint across its fuel and accommodation commitments. 
"As the market has recovered, there is a clear message that our clients expect us to address these aspects of our business and we are proud to lead the way in the cycle trail sector.  During the past four years we have experienced considerable growth as we seek to meet our clients demands, which have grown increasingly sophisticated. The growth has come because we are good. We are not good because we have grown!"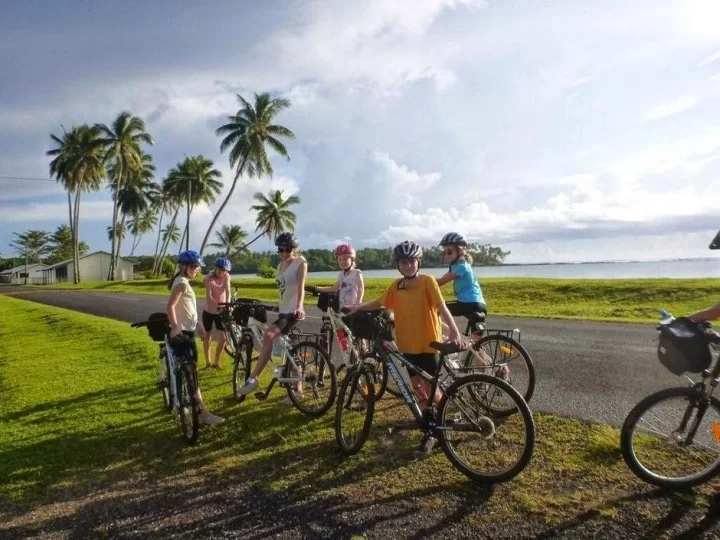 Unlike the wider tourism sector, many operators on the Nga Haerenga Great Rides have experienced significant growth as Kiwis rediscovered their backyard, during the pandemic and the lockdowns. With almost $1 billion in revenue created in 2021, the Cycle Tourism sector is becoming  an exemplar in the introduction of Regenerative Tourism, delivering economic development across wide sectors of rural New Zealand's communities, as well as showing the path for addressing many health and wellbeing issues.
"Our sector is an outlier for the industry." says Gabites. "We hope that the incoming government will recognise this and continue to support the model."