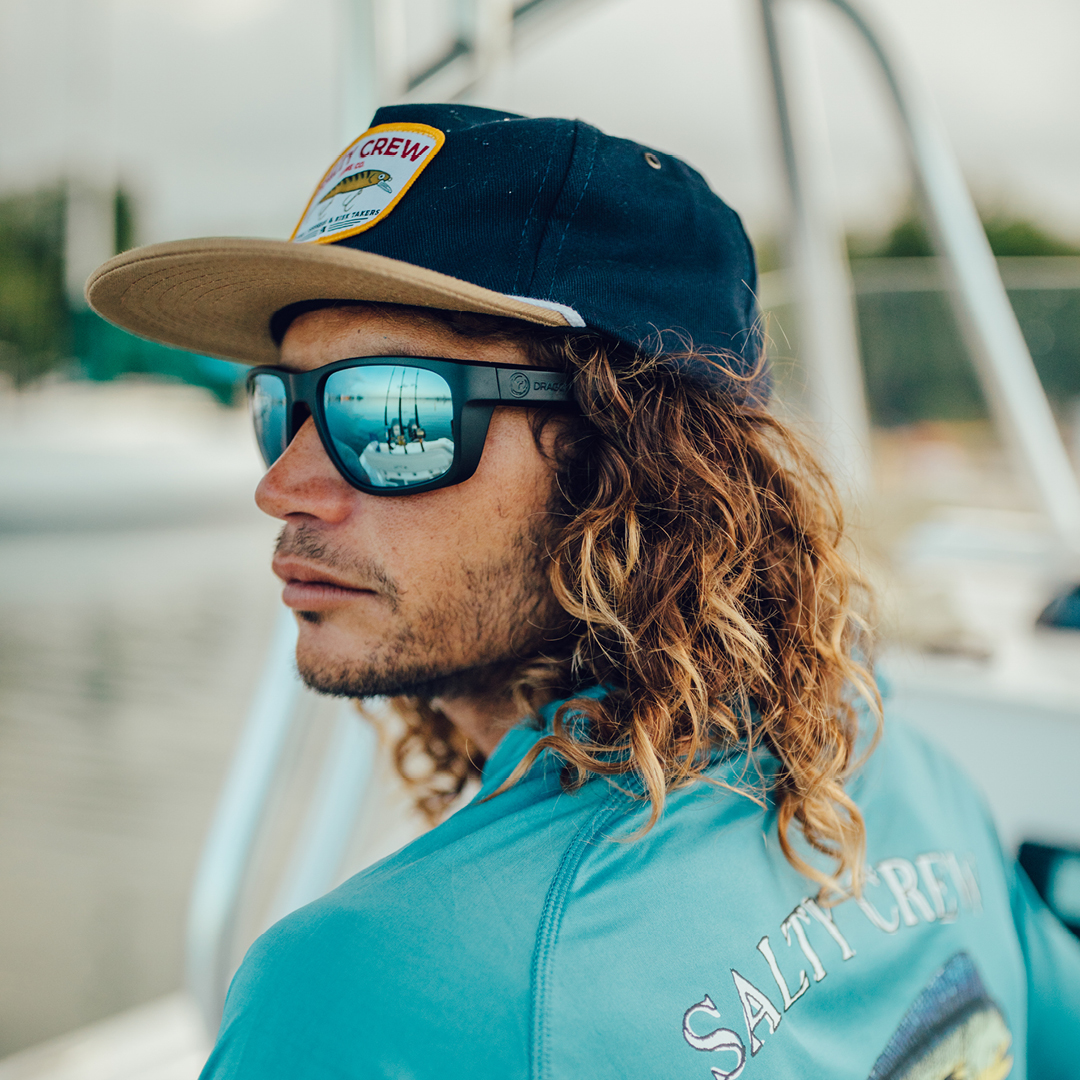 If you are serious about fishing, sooner or later, you are going to lose your favourite sunglasses. You might knock them over the side or lose them as they join your cap blowing away as the captain puts the hammer down. But most likely at the moment when a good fish is coming to the side of the boat and you reach down to yank it aboard, the moment of joy turns to anguish as you watch your shades fall from your head to the dark depths below.
Dragon has been around since 1993, born into the surf and snow industry, they know how to make sunglasses. We received the Vessel X and the Shore X, both of these shades are H2O Floatable (yep, they float!) & include Lumalens Technology with polarised lenses.
To be honest I am a sceptic, so many products are overhyped, overpriced and simply trying too hard to be something it is not. Sunglasses you can buy cheap from the two-dollar shop and if you lose them then buy another pair.
But not all sunglasses are not made equal. Dragon has stepped outside of its normal sports market and turned their expertise toward fishing, a sport which benefits from a premium visual experience.
They've immediately hit the fishing market with some disruptive must-have elements, including a Floatable leash, should your shades decide to go for a dip, they can swim and will float to the surface, it is called H2O Floatable Technology, something to do with low-density thermoplastic & all of the Fishing range come standard with Performance Polarised Lenses.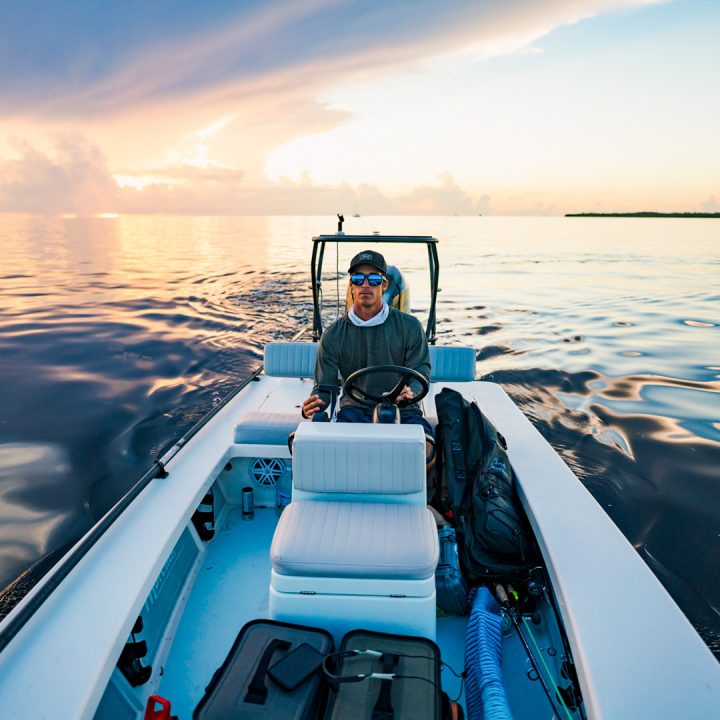 Regardless of the price, after a few weeks, we all tend to treat our sunglasses with a bit of a carefree attitude. It's good to know that these glasses are scratch-resistant, and the lens are recessed to protect them even more, good for on a boat.
The Fishing range has a variety of sizes & shapes that will fit almost every head and they are comfortable with a padded nose grip and temple tip pads, which makes them easy to wear all day.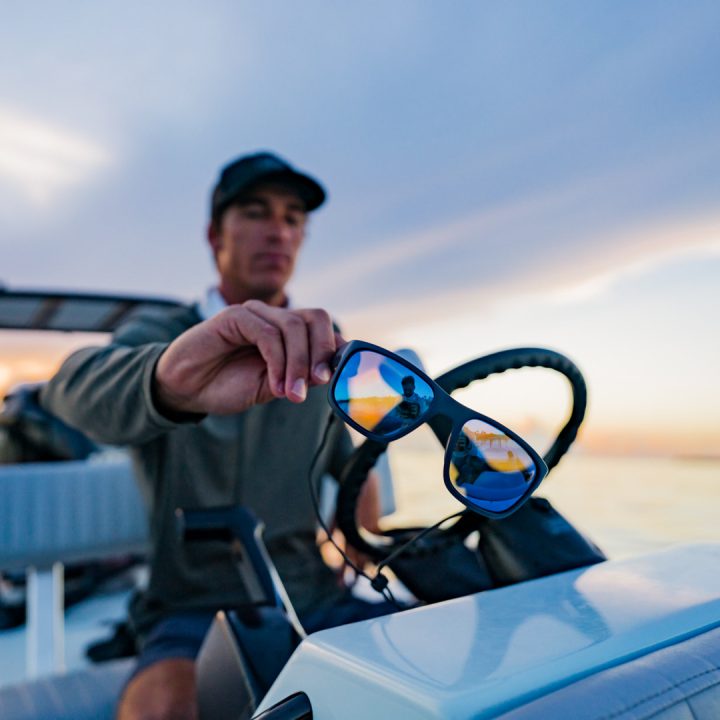 But the business end is the lens. We headed out early on the east coast within an hour we were staring into the blazing sun. On the box of the Shore X, it says these lenses are Lumalens Blue Ion. The grey base to the lens gives you all the protection you need from the sun but still helps to read the deeper water, but the biggest thing was it allowed your eyes to relax while maintaining the contrast on the water. These became my go-to pair for comfort and vision. I also liked the bigger size in that it felt like your eyes were wrapped.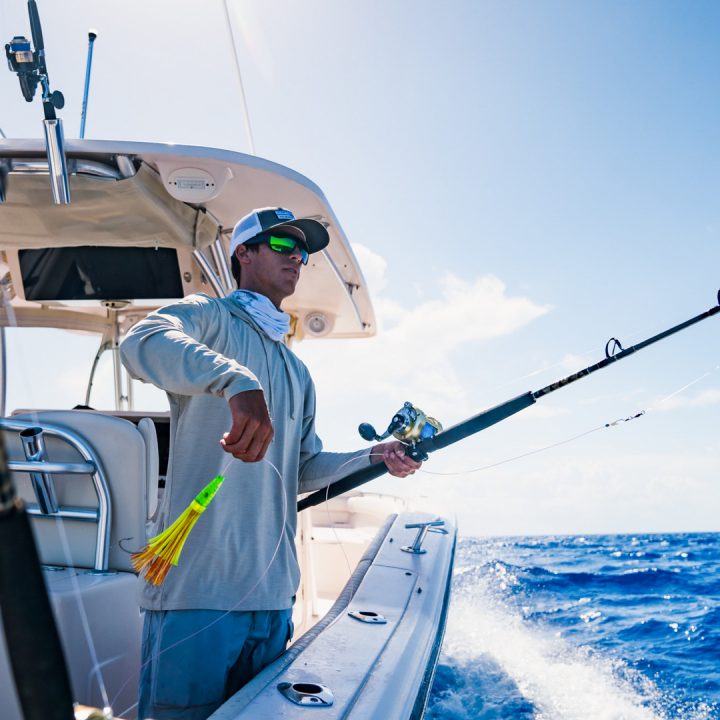 As the day wore on and we headed out to the islands and shallower water I swapped over to the Vessel X, these had a Green Ion lens which is recommended for in-shore fishing. As soon as you put these glasses on you can see clearly through the water. The smoke base colour helps increase contrasts for shallow water so you can easily see all the details beneath the surface. The same level of comfort and great for making sure you are not going to hit anything!
After the day on the water, I am a believer. These fishing dedicated sunglasses are great – there is a range of shapes and Lumalens options to fit your style of fishing, there is even one for freshwater. Most fishing sunglasses have a one product fits all attitude, but fishing is not like that, we are all different, looking for and needing different characteristics. Dragons' dedication to creating the best showed them that it is not a one size fits all and has created an exceptional range. Dragon went out to make the best fishing sunglasses on the market and they have achieved just that.
The 2021 Dragon Fishing Range will be available HERE on April 1.