Having toasted the Kings Coronation from Everest base camp, the British war veteran attempting to become the first ever double above-the-knee amputee to summit the world's tallest mountain took his first steps up Mount Everest on Saturday evening in a bid to make the history books.
Hari Budha Magar, who lost his legs in Afghanistan began his climb at 10pm local time on Saturday 6th May (5pm in the UK), after two weeks at base camp waiting for a suitable weather window.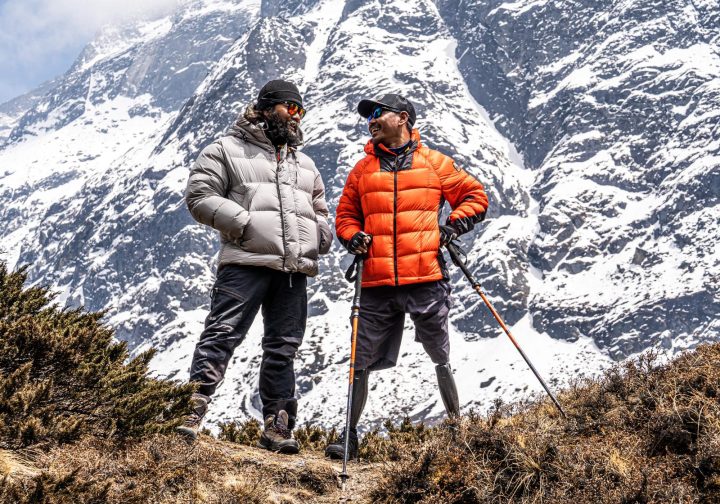 Climbing alongside his expedition leader Krish Thapa, the challenge is expected to take between five and seven days, but could be longer, climbing from 5,364m at Everest Base camp, to the summit at 8,849m.
Hari's first challenge was to navigate the Khumbu Icefall located at the head of the Khumbu Glacier on route to camp one, which he has safely negotiated and is now resting before continuing up the mountain to camp two.
The Icefall is considered one of the most dangerous stages of the South Col route to Everest's summit crossing deep crevasse that can plunge hundreds of feet deep and can often stretch over 50 feet wide.
From camp one (6.065m) the team will continue up the Khumbu Valley to camp two, at approximately 6400m.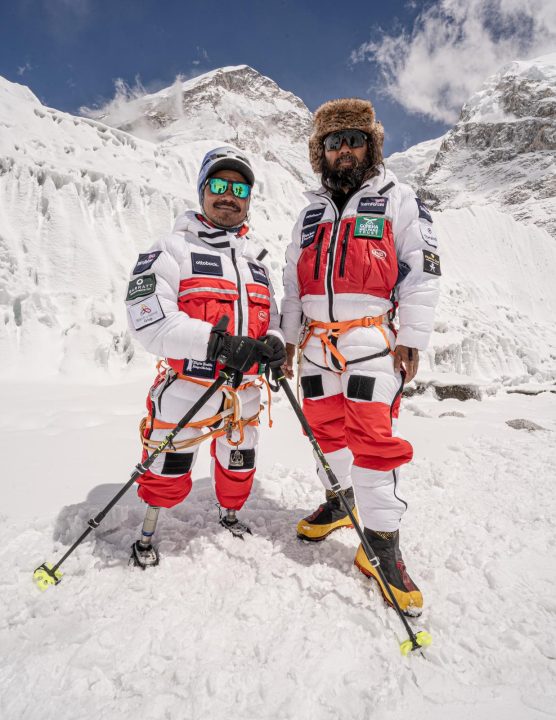 Once at camp two, one of two things will happen; they will either press on for the summit or, like many other climbs, they will come back down and recover before heading back up to camp two where they will push for the summit.
Hari, who is climbing to change perceptions about disability and inspire others that anything is possible with adaptation, said: "When I lost my legs, I thought my life was over, but only over time did I realise that I only found my true self.
"Anything is possible with adaptation and I hope that my climb changes perceptions people may have about the capability of people with disabilities and also inspire others to climb their own mountain, whatever that might be."
"Of course, I am nervous ahead of the climb, but I have an amazing team around me and we have been practicing together for a long time now.
"I also have the love and support of my family, friends and so many people whom I have never met but who have given to help make this possible or just sent messages of support. This will help fuel me through the toughest moments."
Krish Thapa, Hari's mountain guide and former SAS mountain troop leader added; "Without a doubt this is the most challenging ascent I have taken on.
"We have had to innovate a different approach to the climb, with a much larger climb team to ensure safety at all times.
"I feel confident that we have taken in all foreseeable things into our planning, but like any climb over 8000m the weather and environment add a level of unpredictability. As team we are all agreed that safety and life is most important above all, more important than the summit."
Hari hopes during his climb and in the period post to fundraise 100 times the height of Mt. Everest (£884,900), for five charities that helped him on the road to recovery: The Gurkha Welfare Trust, On Course Foundation, Blesma, Pilgrim Bandits and Team Forces. All money raised will be split equally.
To support Hari's Everest Appeal expedition, visit https://www.crowdfunder.co.uk/p/harieverestappeal
To make this climb happen, Hari has been supported by over 30 organisations including Team Forces, Barratt Developments, Branding Science Group, Ottobock, Therabody, the Oriental Club and over 600 individuals.
Support for which he is immensely grateful and without which the attempt would not have happened, and the chance to inspire others and change perceptions.
Full details of the major supporters can be found at www.haribudhamagar.com
Hari's climb at Instagram at @Hari_Budha_Magar