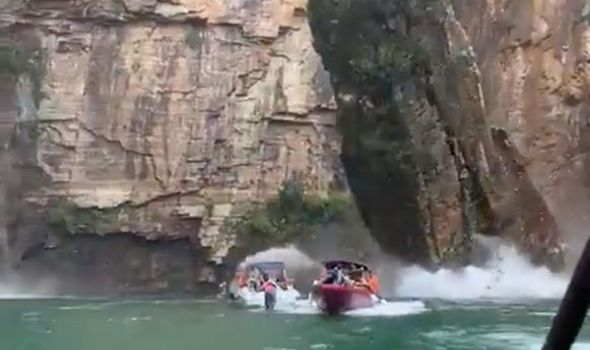 A skyscraper size slab of rock broke from a cliff at Lago De Furnac and toppled onto pleasure boaters drifting near a waterfall on a Brazilian lake on Saturday and officials said at least six people died.
In addition to the dead as many as 20 people might be missing and officials were seeking to identify them.
Officials said at least 32 people were injured, though most had been released from hospitals by Saturday evening.
URGENTE

Rocha desaba sobre banhistas em #EscarpasdoLago (MG)
Confira: https://t.co/xPnulAgs0E #R7Minas pic.twitter.com/zZukQA1cww

— Record TV Minas (@recordtvminas) January 8, 2022
What the resort normally looks like