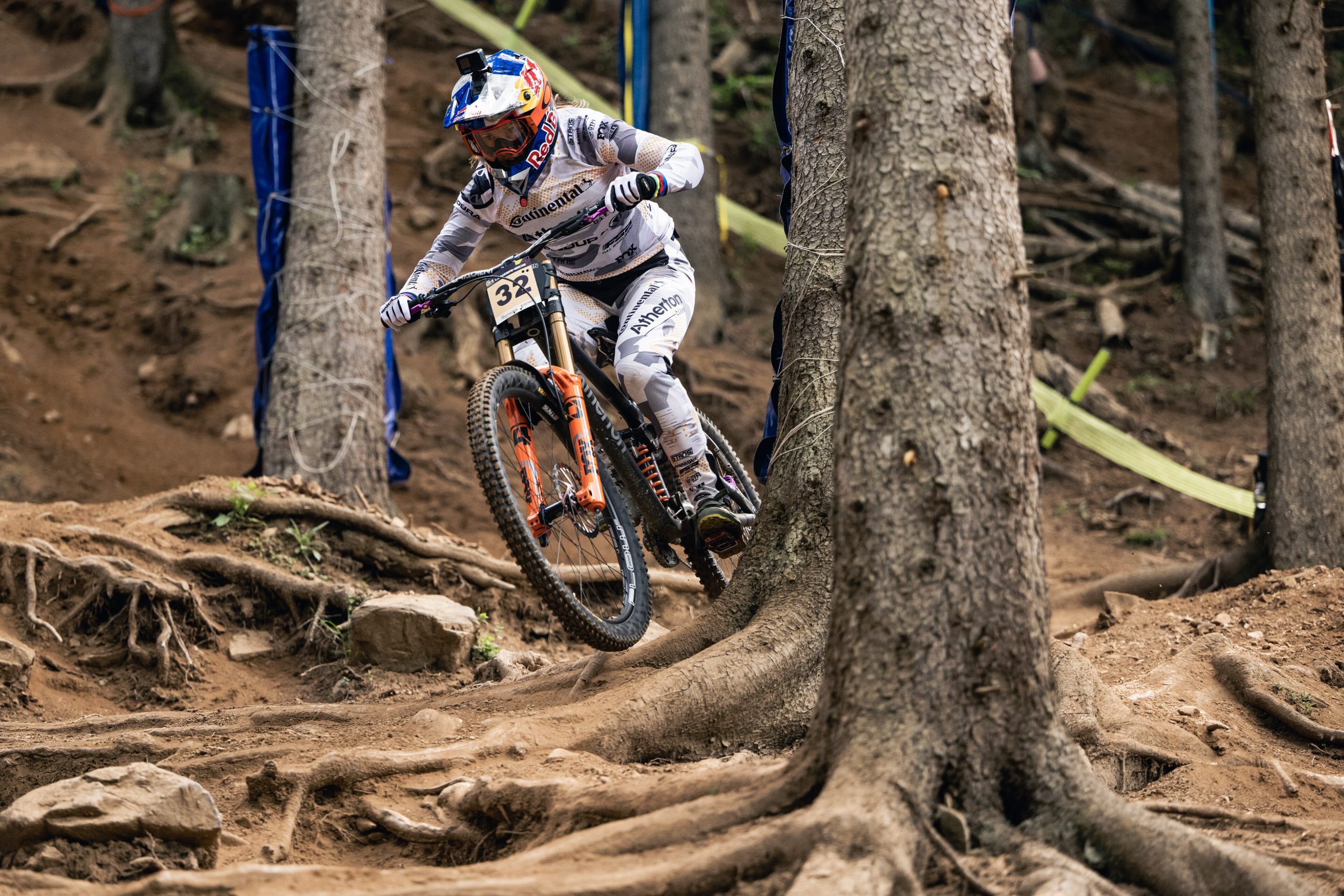 British duo Rachel Atherton and Jordan Williams put on a downhill masterclass at the opening 2023 UCI Mountain Bike World Cup stop in Lenzerheide to grab unlikely victories.
– Atherton has already won five MTB downhill world titles and six World Cup titles in her glittering career, however took time out from the circuit to become a mother- giving birth to daughter Arna in August 2021.
– The 35-year-old was not sure whether she would ever return to the elite ranks, but decided to travel to Switzerland to give it a shot again and managed to come through the qualification format to ride in the final.
– On Saturday Atherton, who had raced just one since 2019 at Lenzerheide last year, wrapped up her 40th UCI MTB World Cup win in brilliant fashion thanks to a lightning quick run of 3:07.514 to triumph.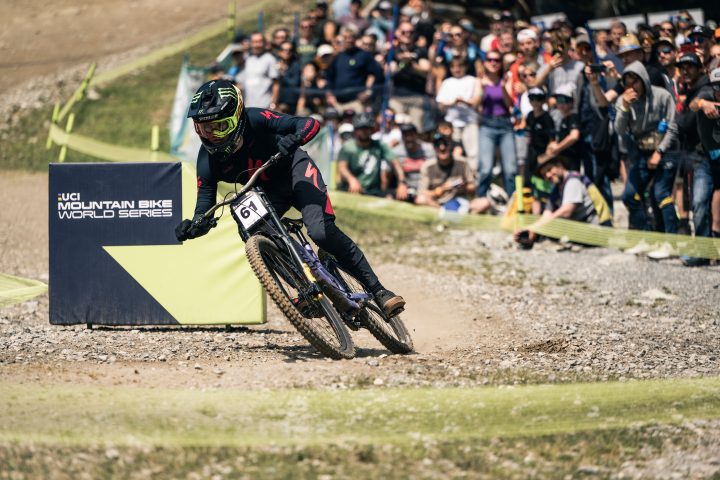 – Despite snapping her Achilles four years ago, she denied home semi-final winner Camille Balanche after France's Marine Cabirou set the early tone with 3:11.118 – world champion Vali Höll topping that with a 3:09.270 after recovering from a nasty flip over her handlebars in the semi-finals.
– German Nina Hoffmann then posted 3:08.301 before Atherton turned back the clock with a vintage first two sectors leaving Balanche to post an impressive time just shy of Atherton after a superb end to her run.
– Atherton said: "I just actually can't believe it. Coming into this I didn't know if I would qualify and this new format is so hard, doing semi-finals, you've got to save some energy. I want to cry! People said, 'leave her (daughter Arna) at home and come out and focus on yourself' but having her here helps me relax and takes your mind off it."
– In the men's race, British teenager Williams marked his elite debut with an amazing victory thanks to an electric ride of 2:39.222 that saw several of the world's best fail to top him late on down the course.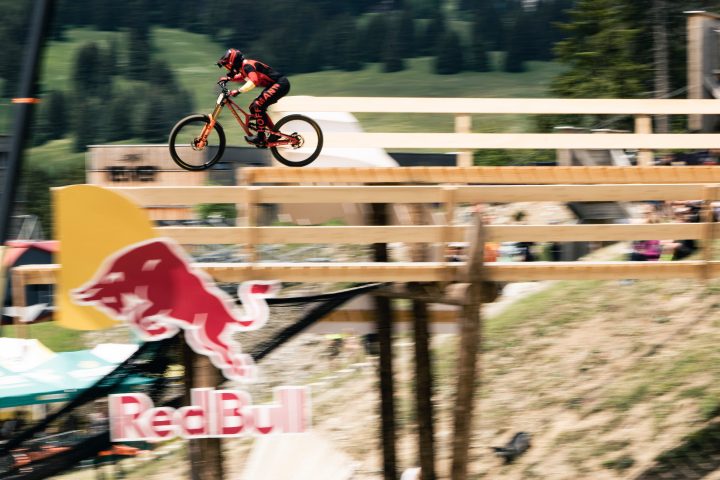 – After winning the semi, five-time world champion and two-time World Cup champion Loïc Bruni was the final man and went green in the first three sectors, only to fade down the course as he ended third behind elite rookie Williams and fellow Frenchman Loris Vergier at the season opener.
– Williams, 18, said: "This is just insane. Lenzerheide isn't one of my favourite tracks and I just rode as good as I could. Coming from juniors to elites having fast riders in juniors to push me has helped me a lot. I didn't focus on trying to win or send it super hard, just put down the best run I could. I really thought he (Loïc) beat me."
UCI MTB World Cup women's Lenzerheide downhill result
1. Rachel Atherton GBR 3:07.514
2. Camille Balanche SUI +0.534
3. Nina Hoffman GER +0.787
4. Valentina Höll AUT +1.756
5. Marine Cabirou FRA +3.604
UCI MTB World Cup men's Lenzerheide downhill result
1. Jordan Williams GBR 2:39.222
2. Loris Vergier FRA +0.495
3. Loïc Bruni FRA +0.685
4. Laurie Greenland GBR +0.836
5. Finn Iles CAN +1.010