Events
GODZONE INTEGRATES SAFETY PROTOCOLS FOR COMPETITORS ARRIVING IN ROTORUA THIS WEEK
EVENT ?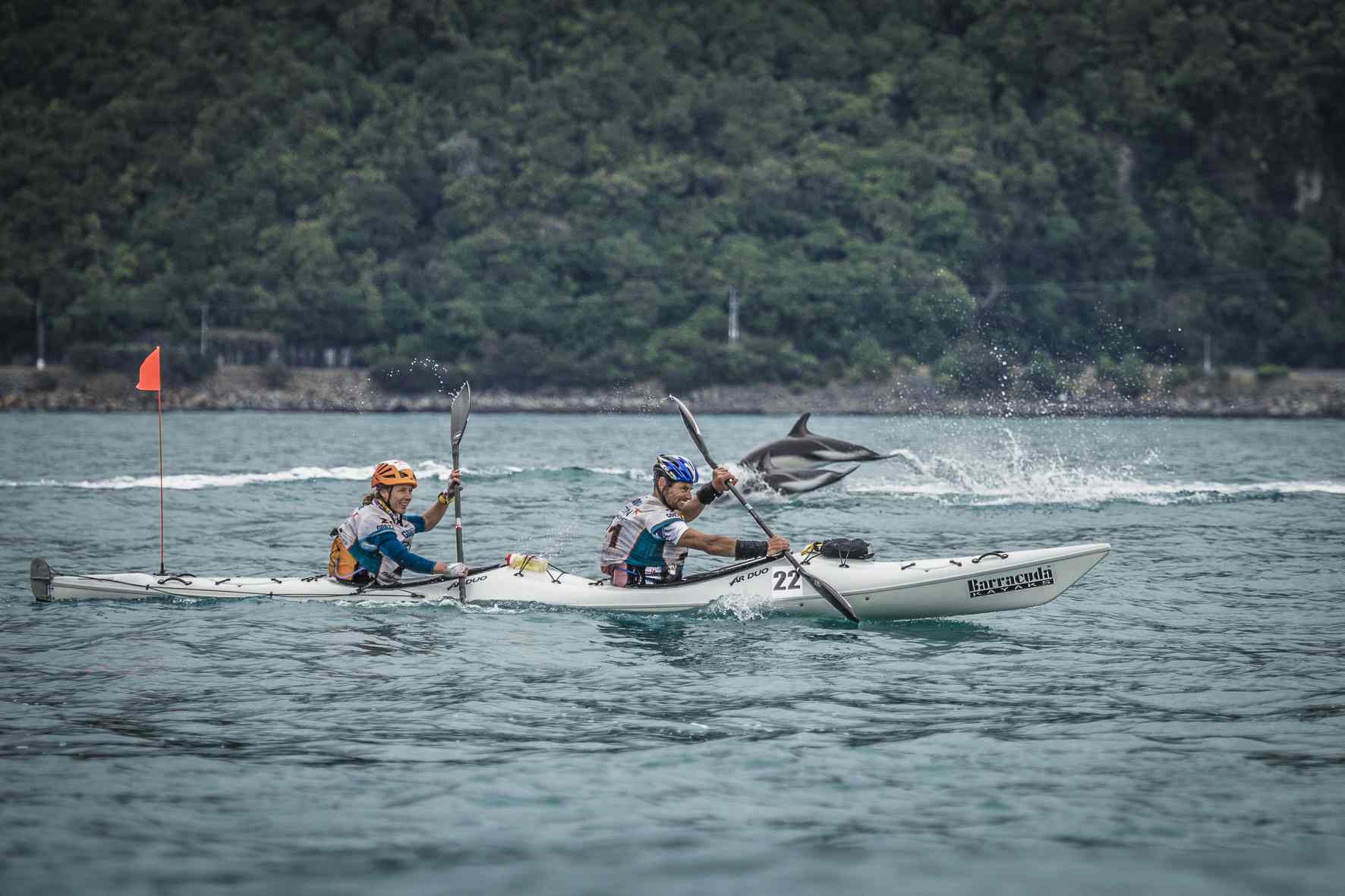 GODZone event director Warren Bates says the event has been planned with potential COVID restrictions in mind. The organising team is working closely with local and Government authorities to ensure the event can go ahead safely this week.
"Our organising team are aware of the need to prevent the spread of Covid-19 and are committed to the New Zealand Event Sector Voluntary Code," he says. " We are following and adhering to all Government and Ministry of Health guidance and will continue to do so throughout the event.Ultimately, we're committed to keeping New Zealand safe and will do whatever we have to, to operate safely by abiding by the restrictions in place."
Teams will be required to adhere to distancing practices and safety protocols during the eight-day race across the wider Rotorua district.
"We are extremely grateful to all those throughout New Zealand doing their bit to keep everybody safe. We will not be allowing spectators at transition areas on the course, and the numbers of support crew and management people will be restricted with all other distancing protocols in place."
Several teams and competitors from Auckland will now not attend the event due to Auckland's current Alert Level 3 status.
"Yesterday, we got the directive from the Government's Advisory Agency that any Auckland resident, who is not currently outside of the region, is not permitted to attend GODZone. This is a difficult situation for those few teams," says Bates.
"However, Aucklanders who left before the Government's announcement can attend GODZone but will have to return a negative COVID-19 test as a prerequisite. This additional layer has been put in place to give our major partners, competitors and support crew, and most of all the Rotorua community comfort that we are all doing everything in our collective power to reduce transmission risks."
He says Auckland's Covid- 19 lockdown situation has impacted all areas of the event.
"We have vital event staff, volunteers, medics, and other crew members now unable to attend and should the situation deteriorate and if we continue to lose more key personnel, the delivery of the event may become untenable. That said, we remain optimistic that we can deliver a genuinely epic ninth chapter of GODZone. It is the first North Island event ever held, and Rotorua offers the most fantastic region to race through."
"Local iwi, the Rotorua Lakes Council, our main sponsors, and others have risen magnificently to the occasion, and all are working hard to make this happen. Fingers crossed for the coming days, but we are still planning for the race to start this Friday (March 5th) in an as-yet-undisclosed start location."
GODZONE CHAPTER 9 KEY INFO 
Opening Ceremony: Thursday, March 4th, 9 am EEC Centre, Rotorua 
Race Dates: Friday, March 5th– Sunday, March 14th
What:The world's largest expedition adventure race held for the first time in the North Island, New Zealand. Teams will race over an unknown course over eight days across the wider Rotorua /BOP district.
Length of race:GZ PURE teams will experience roughly 370km of mountain biking, 140km of paddling, and 170km of trekking in total.
Course & Maps:GODZone teams use various disciplines such as pack rafting, trekking, mountain biking, kayaking, canoeing, and navigation to go from point to point through the course. The course is open 24 hours, and competitors will race day and night, stopping at transition areas to change disciplines and pick up equipment. 
GPS Tracking:  All teams are required to carry a GPS tracking system (yellow brick) at all times while on the course. Media can follow their progress on our live site at http://www.godzoneadventure.com.  
Facebook: http://www.facebook.com/godzoneadventure
Instagram: https://www.instagram.com/godzonepure