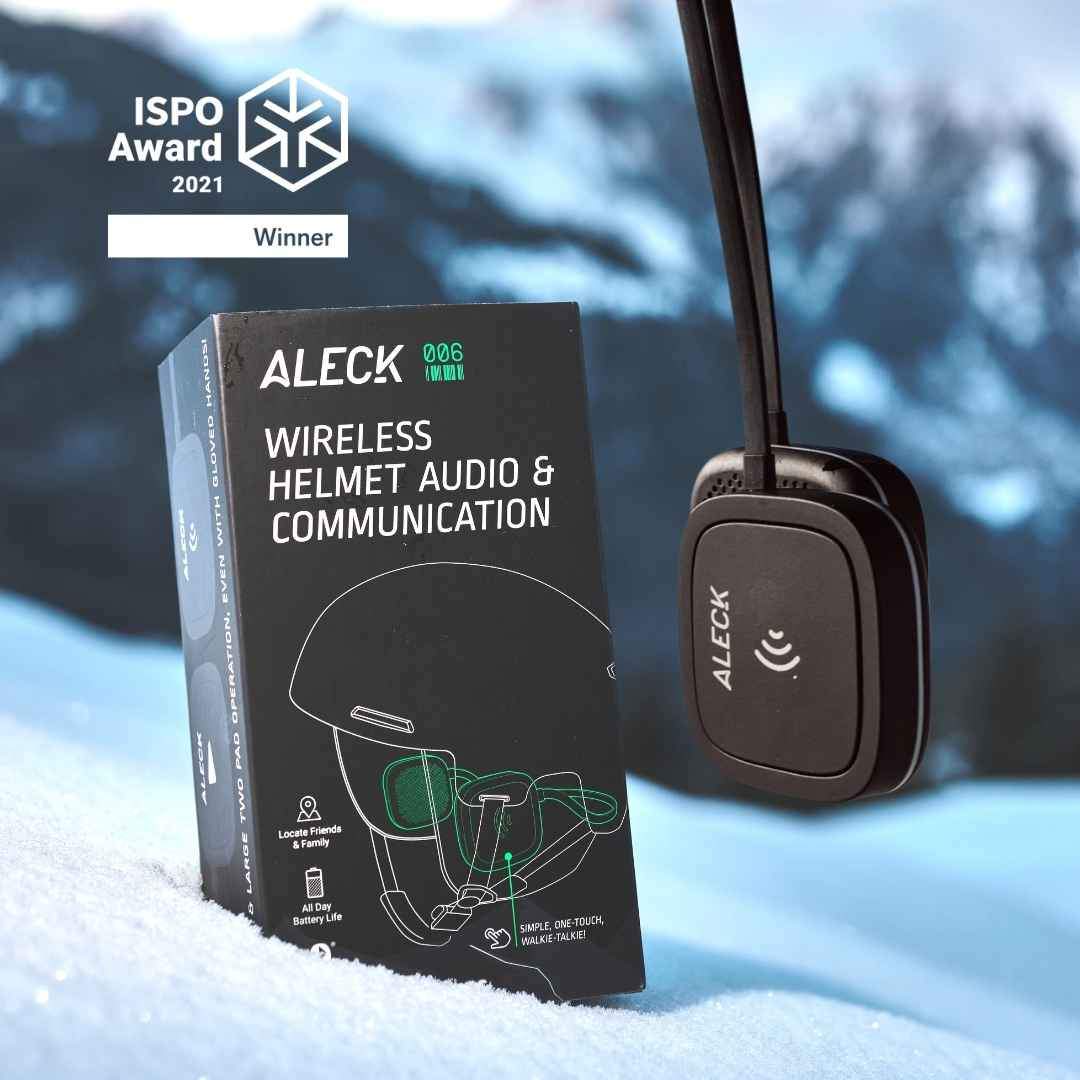 Universal Bluetooth® Hi-Fi Audio and Communication System for
Audio-Ready Ski and Snowboard Helmets
The first major snows are starting to fall across the Southern Hemisphere, and snow lovers are gearing up for the imminent resort openings. Of course, the usual pre-season rituals are being performed; watching videos, keeping tabs on the weather, getting an edge and wax… and searching for that amazing new piece of gear that will kick this season off right.
Of all the exciting new technology available this season, now available to Kiwi and Aussie snowsports enthusiasts is a way to convert their snow helmet into an audio and communications marvel.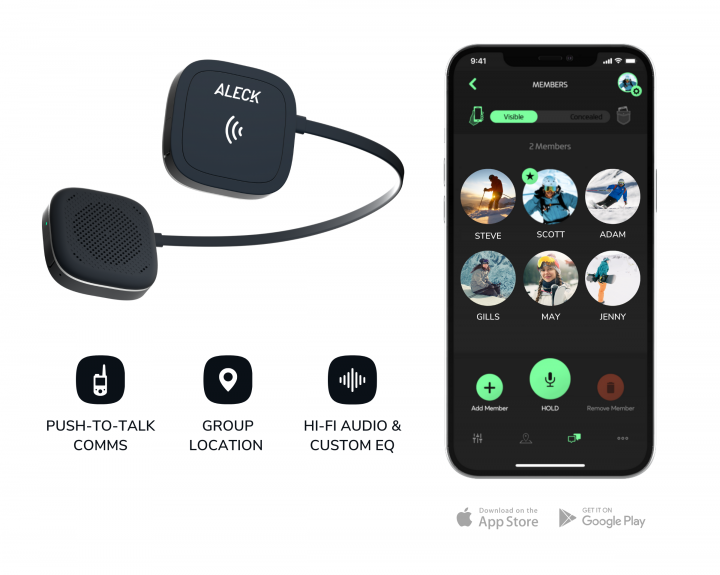 The ALECK 006™ – Universal Wireless Helmet Audio & Communication
 Aleck 006 is the wireless audio system that brings premium sound and push-to-talk communication capability to any ski or snowboard helmet. With simple, glove-friendly controls for music and instant group communication from anywhere on the mountain, Aleck 006 puts your playlist at your fingertips, keeps your squad in touch on storm days, and makes meeting up for aprés easy. Any day on the snow is a good one, but the Aleck 006 makes every run better.
GROUP PUSH-TO-TALK COMMS
We all know how to use a walkie-talkie, and that's how Aleck 006 works—just press and talk. The Aleck GO! app (iPhone and Android) lets you easily switch channels between single users and as many custom groups as you want to create. Keep a family group and a big friend group, and add friends and family members on the fly.
 HIGH-FIDELITY AUDIO
Aleck 006 is tuned for the optimal helmet audio experience right out of the box, with crisp highs and hard-hitting lows from its two 40mm titanium drivers. Need a more individual audio experience? The powerful in-app equalizer allows you to fine-tune the treble, bass, and midrange until you nail that signature sound.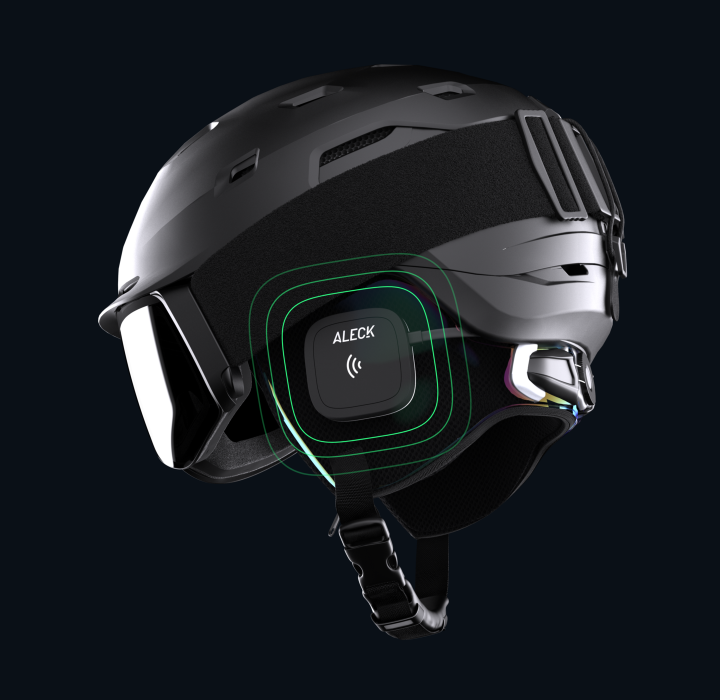 GROUP GPS MAPPING
Losing touch on the mountain is all too easy, especially on storm days and among riders with different ability levels. With GPS tracking in the Aleck GO! app, you can map the location of everyone in your crew—whether you're waiting at the lift for a friend or you're the one who's gone AWOL!
UNIVERSAL FIT
Aleck 006 features a low-profile, lightweight design that's compatible with any audio-ready snow helmet—at least every one we could get our hands on.
Pick up the Aleck 006 now at Torpedo 7 or www.Aleck.io