Features
Highlands Motorsport Park & Lake Dunstan Cycle Trail
Out of the World ?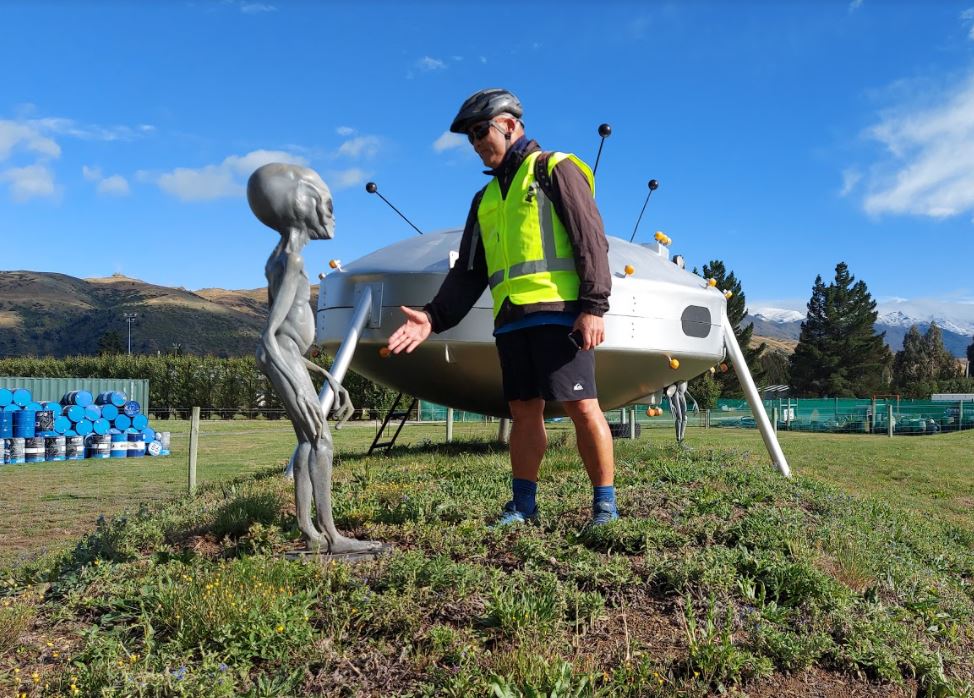 After cutting short a 4-day hike to Gillespie Pass and Crucible Lake, we found ourselves in Cromwell with 3 spare days. Swimming in lake Dunstan was not really an option after a recent dusting of mid-summer snow made the Pisa range look magnificent, but the snowmelt and a cool breeze made the lake just a tad cold. Instead, the choice was cycling the Lake Dunstan Cycle Trail and visiting Highlands Motorsport Park.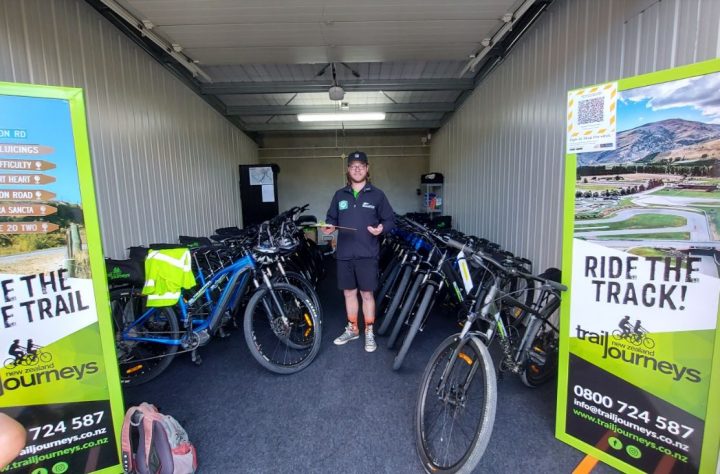 Trail Journeys based out at Highlands offer bike hire, and we chose to ride some of the recently completed Lake Dunstan Cycle Trail from Lowburn to Cornish Point. After stopping in Old Cromwell Town for coffee and cinnamon scrolls we avoided the temptation to turn right off the bridge at Bannockburn and head into wine-tasting territory, instead carrying onto Cornish Point. This trail has lots to offer the off-road, coffee drinking, wine-tasting cyclist.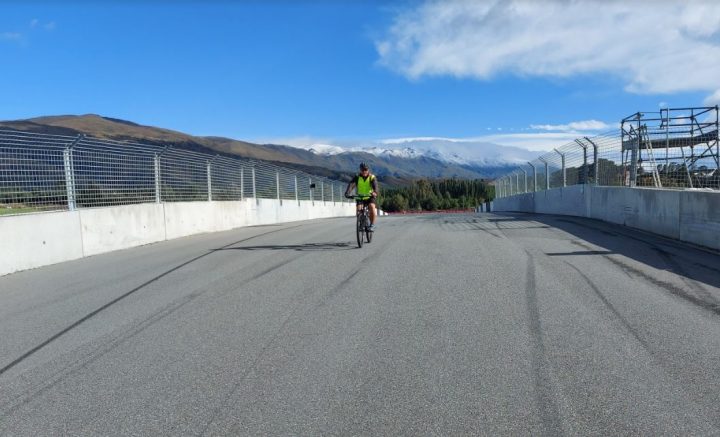 For the miserly sum of $19, Trail Journeys also offer an hour of racing around the 4.1 km racetrack at Highlands Motorsport Park …. on bicycle! Cyclists get exclusive rights to the track for an hour most mornings and get to enjoy the buzz of riding on a motor racing track. We shared the track with someone training for the coast-to-coast and grandad taking the grandkids for a spin.
Trail Journeys has a package which includes discounted tickets to the museum and the "Highland Taxi". The museum displays Bumble Bee (of Transformers fame) and a $4Mn Aston Martin Vulcan, and a virtual lap in the Highlands Ferrari driven by Mad Mike Whiddett, which I can say from personal experience everyone will enjoy.
A step up again from the virtual lap to the real thing. Three of us strapped ourselves into the "Highland Taxi" – a turbocharged Porsche Cayenne, and were driven around the track twice. A sedate first lap with commentary about the history and technical aspects of the track, our driver pointing out the pairs of dark lines tracking into the barriers where several cars had met their end. Then it was pedal-to-the-metal and a stomach-churning second lap as the turbocharger was put to full use. And we had only touched the surface of what is on offer at the park.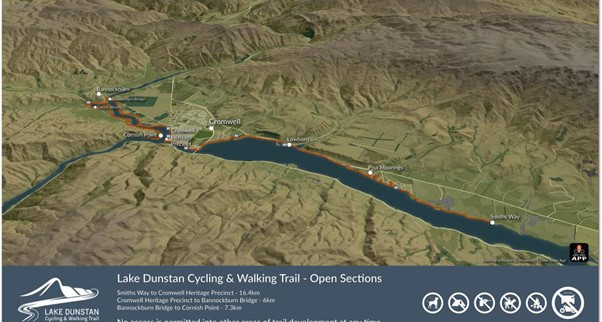 Thanks go to the folk at Trail Journeys and Highlands for a great couple of days.
Click on the name to see what products I choose to use.
Thanks go to Macpac, Go Native, Keen and Jetboil.
Eric Skilling