Features
It looked like a harmless ledge covered in leaves.
from issue 226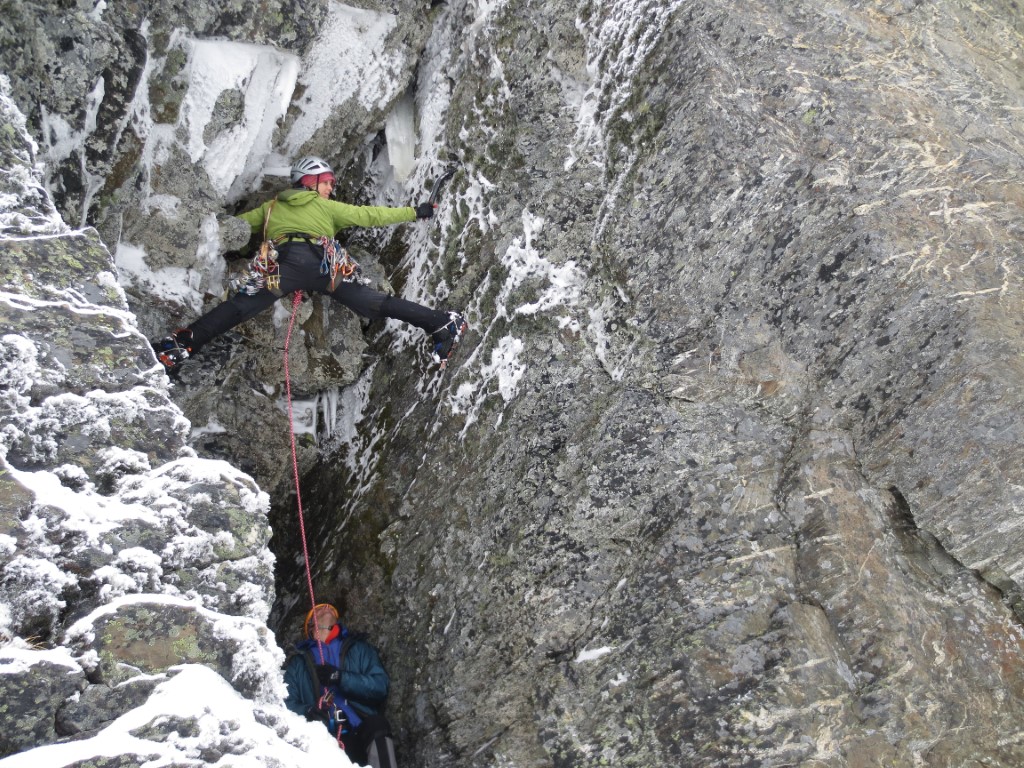 'I was scared of what I'd miss out on' – how one Kiwi woman turned a terrifying fall into an opportunity
by Derek Cheng
It looked like a harmless ledge covered in leaves.
It had been a wet day, and Di Drayton went to stand on a leafy part of the track before leaping over a wet rock. But there was nothing under the leaves except for a 15m drop into Lake Taupo.
She plunged through the leaves, but seemed to slow momentarily on the steep bank. She remembers grabbing frantically at something, anything.
"I just grabbed and looked at my hand, and it was just dirt," she recalls. "Then I was in the lake."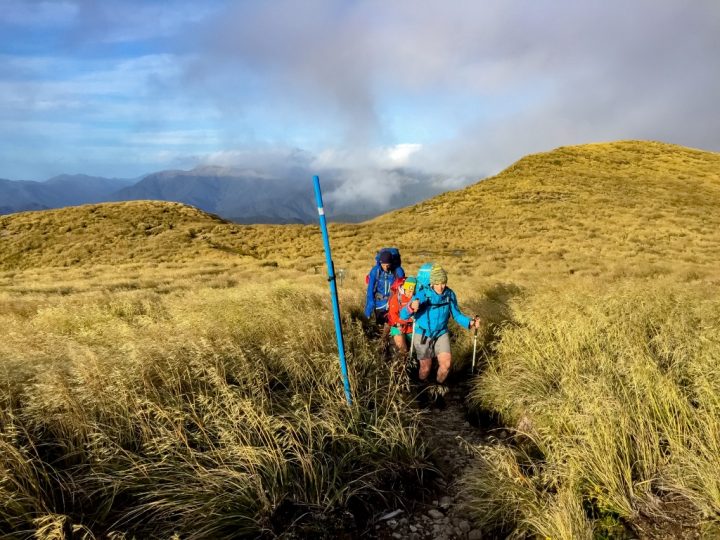 It's been more than 16 years since that fateful day, which may have had a more deadly outcome were it not for the swift action of her friend and the heavy pack she was wearing; the pack shouldered some of the impact and kept her head out of the water.
She still broke her back and damaged her nerves in a way that severely weakened her right foot and leg – but has since become an ice and mixed climber, marathon runner, and a New Zealand representative para-climber.
She had been rock climbing that day at Whanganui Bay, on the eastern shores of Lake Taupo, with her good friend and climbing buddy Jono Clarke.
She had spent the day climbing harder than she ever had and was in high spirits, but that was all about to come crashing down.
Clarke, who was about 10m in front of her, heard her scream and then crash into the lake. He ran down the steep slope after her, finding her gurgling and on her back in shallow water.
"He pulled my head into his lap so that I was out of the water," says Di, who is based in Wellington.
"I had a lot of pain. I knew that I'd broken a lot of ribs and I couldn't really talk. It was actually painful to breathe."
The alarm was raised and soon a boat arrived. She was carefully lifted onto it via a large piece of wood and taken to shore, where a medic-helicopter was able to land and take her to Waikato Hospital.
"They actually didn't find my back was broken for three days," Di says.
"At one point, they helped me stand up on the side of the bed, and they said, 'Walk to the top of your bed.' But I couldn't move my legs. That's when they checked my back."
She had broken vertebrae in her thoracic and lumbar spine, leading to muscle paralysis which made it almost impossible to lift her right foot, or use her right calf or medial gluteal muscles.
"I can't high-step. I can't tip toe. Anything on a high shelf, I can't reach it."
She spent six weeks in hospital, followed by nine months of recovery at her parents' home in Napier – firstly needing a walking frame, and then crutches.
Describing her slow but steady progress, she says: "My walk was just to the end of my parents' drive and back. Then, one day, I crossed the road."
She returned to Wellington when she was able to walk independently and, with the use of a plastic foot brace, she was determined to try rock climbing again – if only just to use some of the new gear she had.
"I thought I might not climb again, but I'd organised a friend of mine to buy me some climbing shoes while he was in Europe, and I didn't want to tell him I didn't need them.
"So I had this new pair of climbing shoes, but my foot wasn't strong enough to push into the shoe. The toes would just curl up."
When she finally got the shoe on and went to the indoor climbing wall, she found she couldn't put any weight on her right foot.
"It was frustrating at the start because my foot didn't work well. But I had all these rules about not sulking or complaining about what I used to be able to do.
"It's not worth wishing things were different because that doesn't change anything."
Slowly she learned to use other muscles to compensate for the ones she could no longer use, and, less than a year after her accident, she returned to Whanganui Bay.
"It took me three hours to pack my bag – I thought I was going to die this time. But Jono kept sending my silly text messages to make me laugh.
"It was a good trip. The worst part was seeing where Jono had ran down after me, and knowing he could have easily injured himself."
Within 18 months of the accident, Di had climbed routes much harder than anything she did before her fall.
"I wasn't any stronger, but I was thinking more about how I was climbing. Previously I just did a move without thinking about it, but now I had to think about inventive ways to do moves."
Before the accident, she had also been prepping to try ice and mixed climbing, a more extreme discipline of climbing involving ice tools and crampons.
She didn't want her injuries to deter that pursuit, but with an unstable leg, she wasn't too eager on the long approaches  to New Zealand's technical winter climbs. So she ventured overseas.
Her ice climbing adventures took her to the US, Switzerland and Norway. And as her mobility improved over the years, she became a frequent attendee at the ice and mixed climbing festival in the Remarkables, where she has established a number of new routes.
"I felt like I was more scared of what I'd miss out on if I didn't do stuff."
One of her new winter routes, on Ruapehu, is called Nervous Connections.
"Every time you achieve something, I feel like I'm a person again, and Nervous Connections is about things working again."
Then, five years ago, she came across a game-changer: a new brace that attaches to the outside of the shoe, so it doesn't touch the skin.
"This makes it way more comfortable, but it's also mechanical. When your heel strikes, it transfers energy to lift the ankle to provide spring."
She ended up meeting with the makers of the brace while travelling in Europe, and they gave her a more aggressive version just for her.
"The day I put it on, I thought, 'I can run with this.'"
So she did – firstly the 26km tussock traverse trail race in the North Island's central plateau, and then the Rotorua marathon. In 2018, she ran the Boston marathon.
Di, who is an accessibility advisor for the IRD and turns 50 next year, then set her sights on the international climbing scene.
"I wanted to mix climb competitively against people with similar injuries, and there was a move to get mixed para-climbing started in Europe.
"So in the meantime, I started hassling [national sporting organisation] Climbing NZ to include para-climbing in their competitions – which they did."
She competed for three years and, in 2019, went to France for the world championships, where she came seventh in her mobility category.
"It was really cool. It was the biggest overhang I've ever climbed," she says of the event.
"The other women in my category, especially the top three, were really amazing climbers. It's given me a really clear idea of how much harder I need to train."
But Di's competitive climbing aspirations have been disrupted by the coronavirus pandemic. Never one to remain idle, she is turning her mind to other challenges.
"I'd like to climb Mt Aspiring. I can now move a lot further than I used to and can do some longer approaches again.
"I want to tackle some things on the bucket list I thought I'd never get to do."