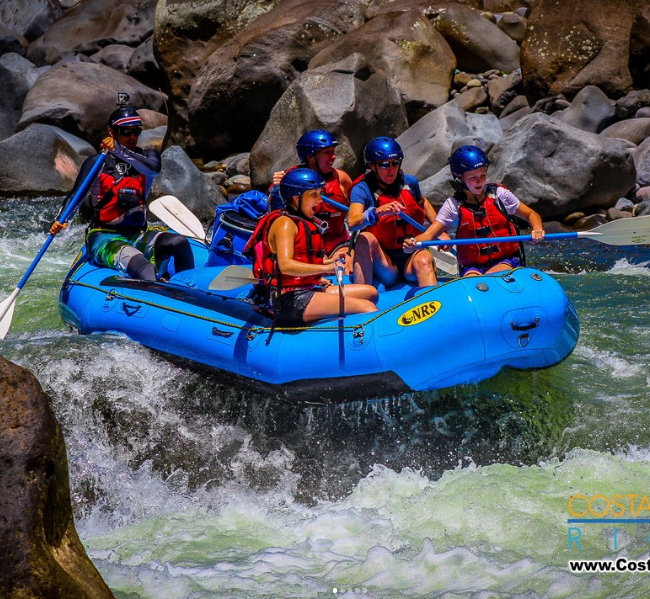 An adventurous ex-pat Kiwi is running a competition to give away her highly successful adventure tourism business in Costa Rica, with entry tickets costing just 40 quid (approx NZD$80).
In a classic story of small-town Kiwi ingenuity and a passion for travel, Kiwi business woman Jane Tyrrell built up her Costa Rica Rios business from a humble adventure company largely serving the American market, to a world renowned global adventure experience attracting visitors from around the world. And now she wants to pay it forward by running a competition to find the next owner. Contestants can buy a ticket for just 40 GPB to enter the draw to win the company including all operating equipment and $USD150,000. Jane is hoping to find competition entrants that are ambitious and adventurous and ready to give it a shot. An opportunity of a lifetime to live a life less ordinary.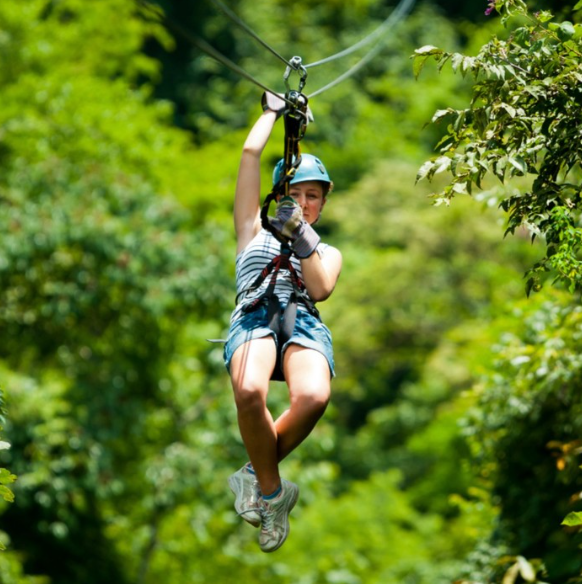 Traveling broadened Jane's horizons and made her so much more aware of how valuable it is to be bi or multilingual and her plan was to give the gift of language to her children.  Both her sons were born in Costa Rica and with almost no effort, grew up speaking English and Spanish, equally.  They were also able to enjoy the same kind of childhood as she did, barefoot and adventurous, finding natural water-slides in the jungle and swinging from rope swings over a river.
An upbringing in one of the most beautiful parts of the world, coupled with growing up inside an adventure tourism operation, has given Jane's boys the start in life she wished for.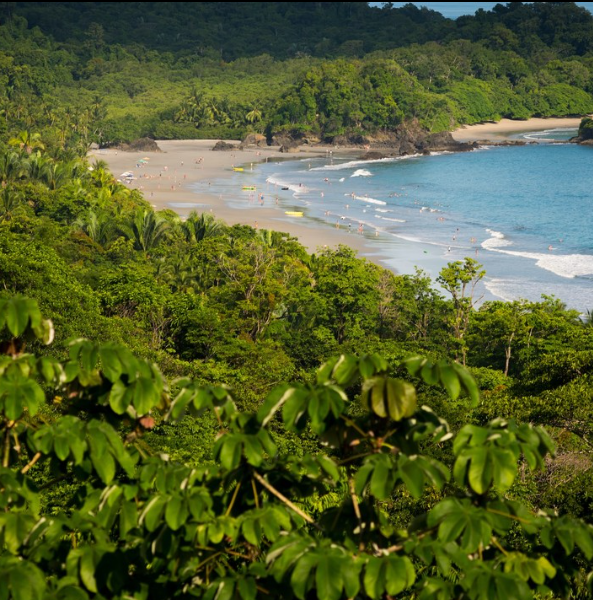 Now that Jane and her husband Fraser have decided to move on to their next challenge, and with the boys growing up, in Jane's hallmark adventure-led approach to life, she's decided to raffle off the business for just GBP40 per ticket!
She wants to give another person, couple or family, the same opportunity to experience a wildly different life and doesn't want money to be the deciding factor in who should be given this life changing opportunity.  She also wants someone passionate to continue growing the company, looking after all the people that work for the company (a loyal band of Costa Ricans) and continuing the conservation efforts Jane and Fraser have introduced.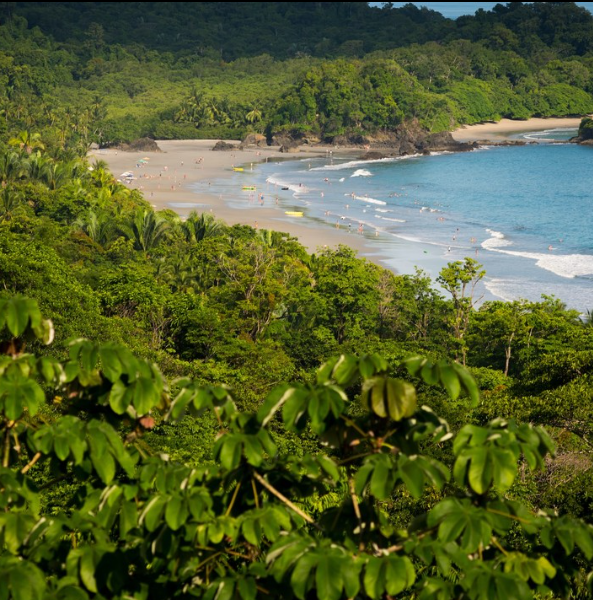 Growing up in rural North Canterbury, Jane's upbringing was very typically country kiwi.  A loving family with hard working parents, home grown fruit and veggies and summers spent playing in a creek, camping, building huts and rafts and generally mucking around outdoors, barefoot.  After leaving school she worked for a couple of years with the sole goal of saving enough money to start traveling the world.  Her OE was full of adventures and misadventures, casual jobs, human connections and experiences that couldn't have been planned.  She was hooked.
She searched the world for a business she was passionate about and after a few false hopes found Costa Rica Rios.  She did some research on the country and company and soon Fraser and her were on a plane headed to Costa Rica for a reccie, followed quickly by popping on some rose-tinted glasses and handing over their life savings.  That was 2007.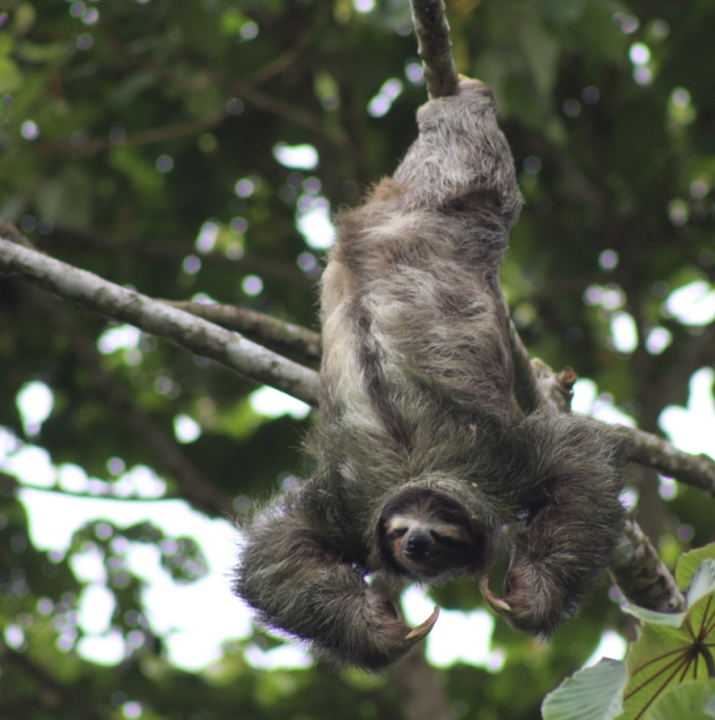 So much has happened over the past 16 years that could easily fill a book, but that is the long story.  The short story is they loved living in Costa Rica, raising two bilingual, barefoot and adventurous boys.  The people are happy and friendly and have a love for their country that is pure and justified.  Costa Rica is committed to the environment and although it is not perfect, it is making great strides to fulfil its green pledges.  Approximately 28% of the land is national parks, reserves and wildlife refuges and the country contains nearly 6% of the world's biodiversity.  It is the perfect place to run an eco-tourism business and seeing a sloth or toucan never gets old.
Now as their children are getting older, life leads them elsewhere and they are ready to hand over the reins to someone else, to experience this fun and extraordinary life, surrounded by rainforests and exotic wildlife.
They have decided to run a competition to hand over the reins of the company for GBP40 per ticket through https://raffall.com/341344/enter-raffle-to-win-the-ultimate-adventure-hosted-by-fraser-tyrrell and they really hope the winner will love living in Costa Rica as much they have.  The online hosting platform, Raffall.com, ensures the competition complies with all relevant laws and regulations.  They process payments, issue tickets and protect entrants by ensuring that those hosting the competitions have no control or influence over the draws and cannot access the ticket revenue until their winners have confirmed receipt of their prizes.  Should a competition not reach their minimum ticket sales the competition platform will draw a winner and hand over 75% of the revenue generated by the ticket sales, retaining 25% for their services.  Jane and Fraser would not get anything but would also not lose their company.  Raffall has a 4.5 star rating from nearly 16,000 reviews on Trustpilot.
Costa Rica Rios is a busy tour operating company that specialises in week long adventure trips and whitewater kayaking trips.  But alongside this there is also a large part of the company that arranges bespoke vacations all over the country.  The company has offices in the centre of a small rural town called Turrialba and a large piece of land mostly covered in rainforest, out of town where their equipment warehouse is located.  The winner will receive both pieces of land and buildings, a 2019 4WD truck and all the equipment needed to run tours.  The equipment list is long and includes rafts, kayaks, climbing harnesses and canyoning gear, mountain bikes, helmets, paddles, life jackets, chilli-bins, bedding, dry bags, etc.
As well as all of this the winner will receive all of the office equipment and database as well as comprehensive training from Jane and Fraser.  And to top if off they will receive $150,000 USD and any future trip deposits to ensure a positive cash flow.  The company is an active member of the local Chamber of Tourism and a registered member of the Costa Rican Institute of Tourism, it has all local permissions and insurance to operate within Costa Rica.
Check out their social media pages on Instagram, Facebook and Linkedin.  They also have a dedicated competition Instagram page.
Jane and Fraser's next challenge is still a work in progress but their dream is to sail around the world.  They love the awesomeness of nature and have a desire to travel (with a low carbon footprint) to far flung destinations where people live simply and have a low impact on our planet.
Costa Rica Vacations | Costa Rica Rios Adventure Travel
Get your Golden Ticket to Paradise for just $80