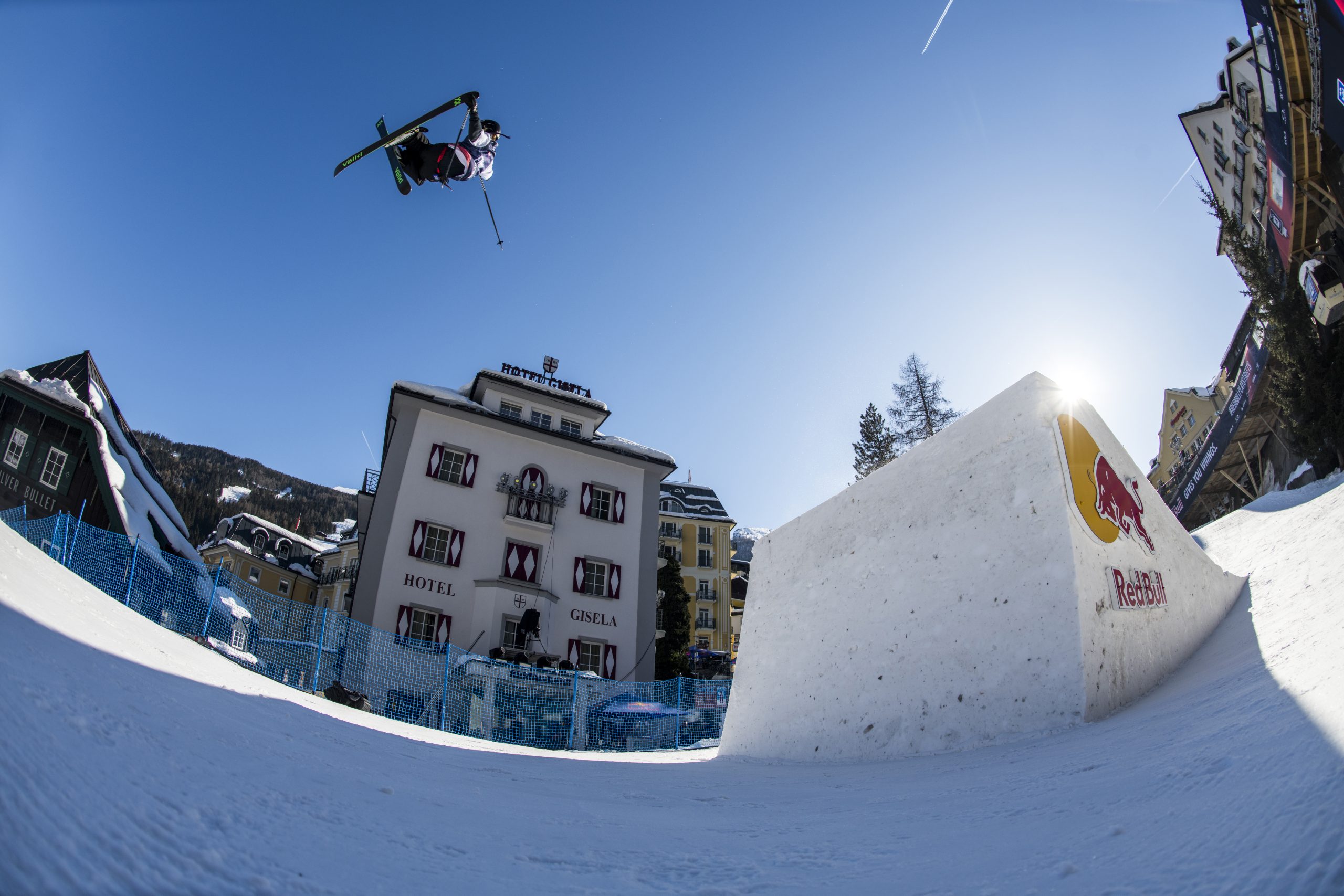 The urban Slopestyle event Red Bull PlayStreets kicked off in Bad Gastein, Austria, on February 10. The 2023 edition attracted 21 of the best freeskiers from 12 nations, including reigning champion Nick Goepper from the United States. Sweden's 2022 Olympic Slopestyle bronze medalist, Jesper Tjäder dominated the event, ultimately taking the crown.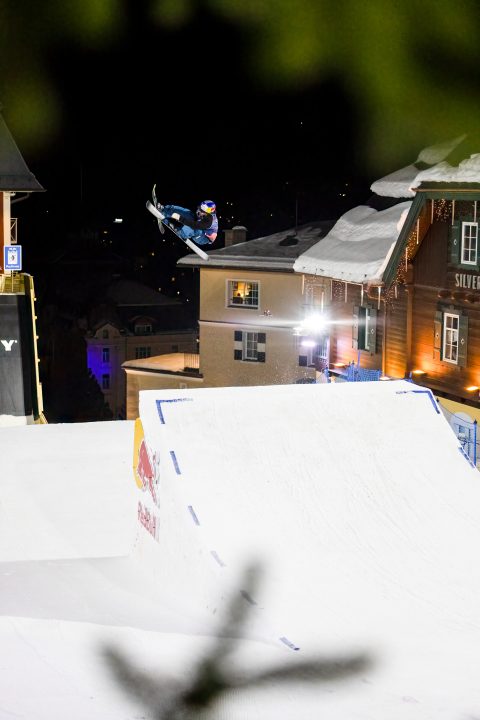 – The Red Bull Playstreets track was built in the heart of the Bad Gastein ski village, consisting of 10,000m3 of snow and 150m3 of wood, giving riders a 400-metre-long stage on which riders could show off their most inventive tricks.
– The freeskiers showcased their skills as they navigated their way on narrow ramps above the streets, roofs, above heads of thousands of spectators, and across the obstacles, such as the KIA Quarterpipe, the OAKLEY Wallride, and a trampoline embedded in the snow.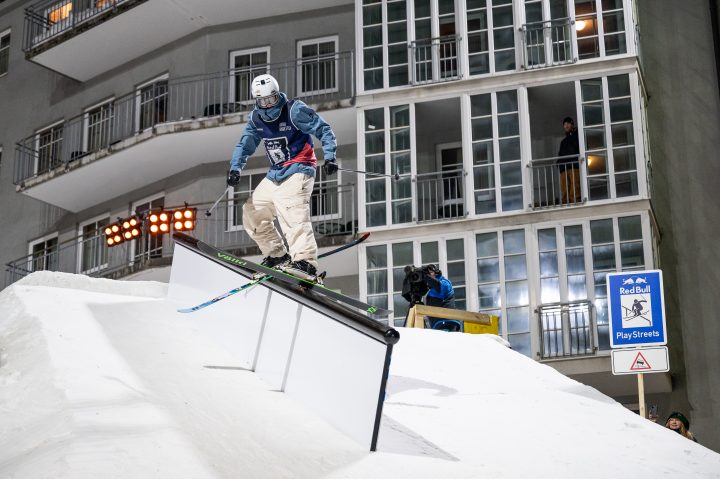 – After the qualification round, sixteen riders competed in head-to-head duels in the finals. Jesper Tjäder and Andri Ragettli battled for victory in the grand final, just as they had done back in 2017. Judged by a jury of three, Tjäder finally won his second Red Bull PlayStreets crown.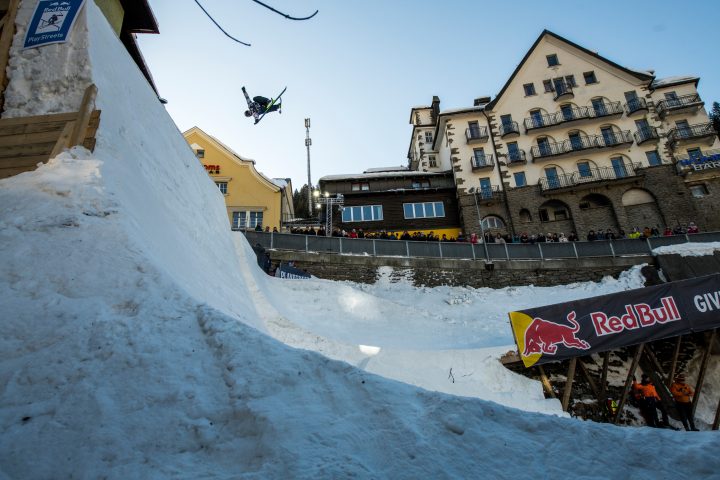 – In the clash between the pair, both were able to score big points with their respective creative strengths. Tjäder started right away with an impressive Switch Flair on the KIA Quarterpipe, followed by a Misty 720 with a Reverse Mute Grab on the Big Air. Tjäder took on the nine-metre-high Oakley Wallride with a Cork 540 up and a 180 down, continued with a Flat Spin over the Völkl Hip and rode switch into the new trampoline flipping out to the next obstacle. He navigated the rail section with ease and closed the Last Dance with a 450 to Switch, a run that secured his spot at the top of the podium.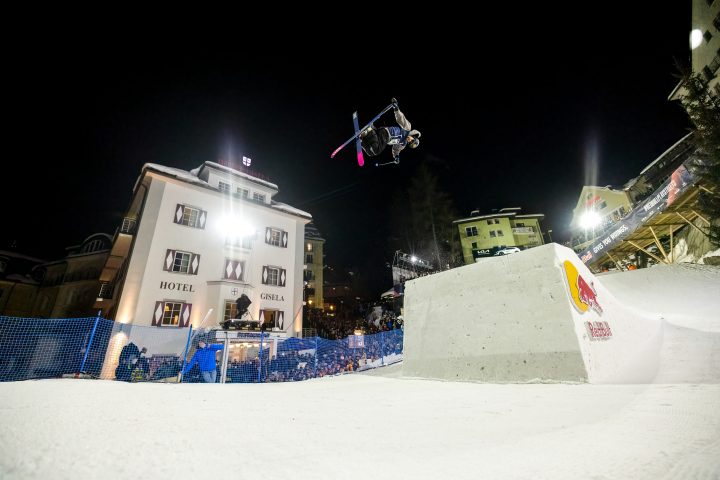 – After his win of the 2017 edition, The 28-year-old Swede etched a second star on the Red Bull PlayStreets Wall of Fame, which immortalises the winners of the previous nine contests. He commented, "It's just great to win here. The atmosphere pushes you so hard and makes Red Bull PlayStreets unique. I'm so stoked I won my second star."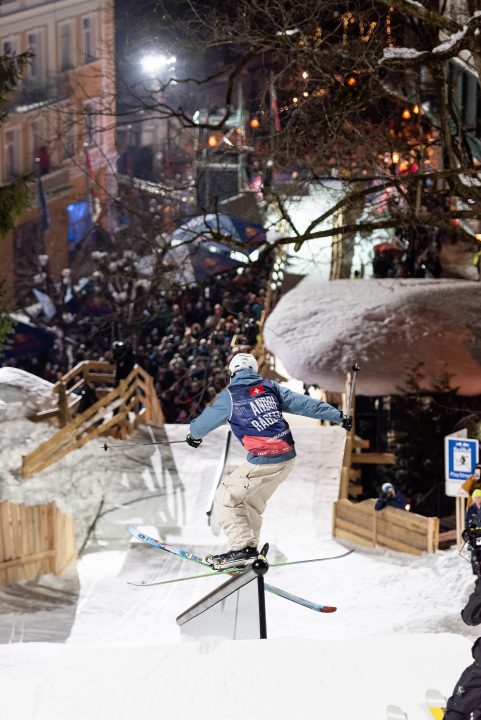 – Switzerland's Kim Gubser narrowly beat Austria's Matej Svancer in the small final to finish third. 18-year-old Svancer, who lives in Zell am See not far from Bad Gastein, was happy about his excellent result in front of his home crowd and praised Tjäder's win: "The semi-final against Jesper was a blast. Jesper does the sickest stunts, especially at Red Bull PlayStreets."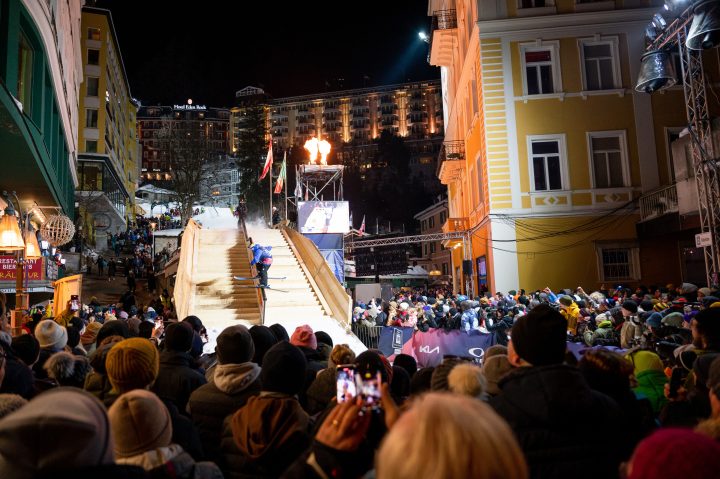 – Among the enthusiastic spectators was Double Olympic champion snowboarder Anna Gasser who was deeply impressed by the tricks of the riders, commenting: "It's great, it's the first time I've watched Red Bull PlayStreets live on-site, and it's really something special that has been built here. It's unique, I've never seen anything like it, and that's what makes it so special – and so impressive. It's all very narrow, and everything has to work perfectly to get through the course. That's why the performance from the guys is so insane."
Red Bull PlayStreets 2023 Results
Jesper Tjäder (SWE) 285 points
Andri Ragettli (SUI) 282
Kim Gubser (SUI) 261
Matej Svancer (AUT) 259
Don't miss Tjäder's fun clip that sees him drop into the Red Bull Playstreets course from his balcony HERE
Watch all the action from Red Bull Playstreets HERE