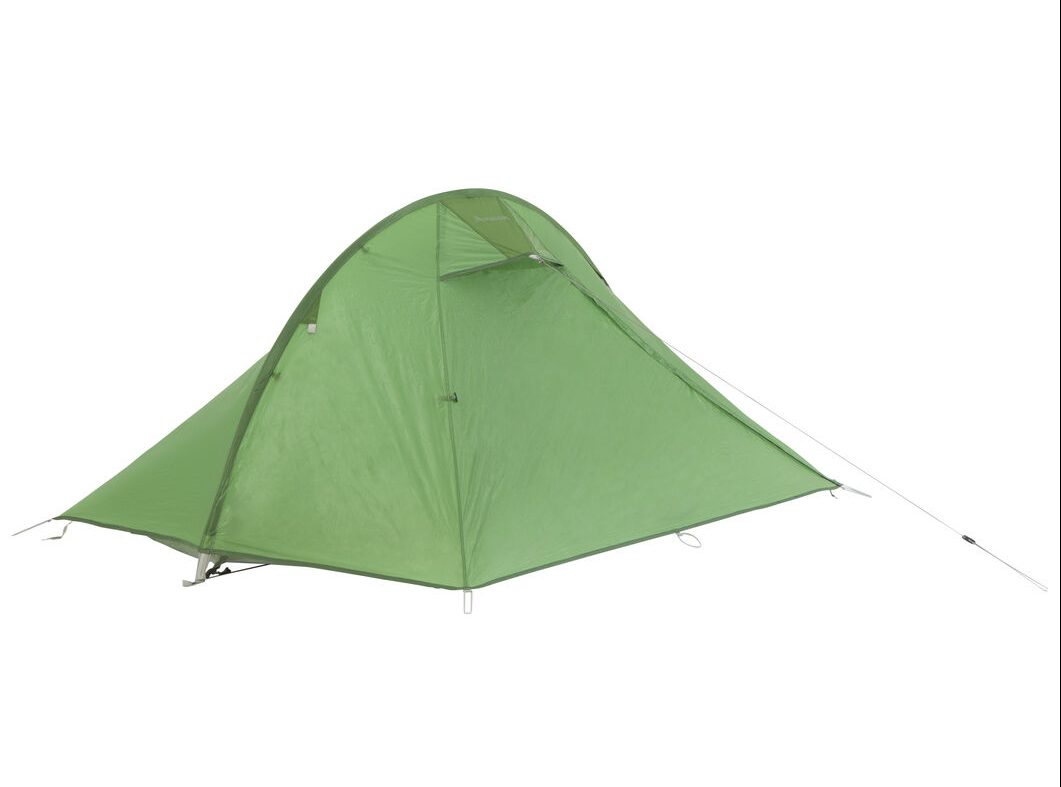 I once overheard an experienced hiker say he always packs the Macpac Microlight for extreme conditions. This tent has a lot more benefits than just weather-resistance but it is always reassuring to know your home for the night is going to be dependable when the weather turns bad.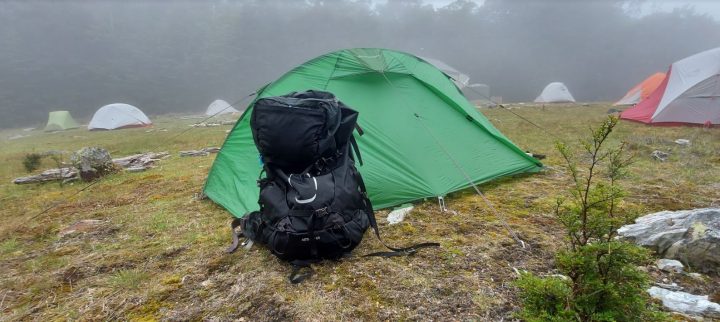 The single-pole is a standout feature,
it helps to make the tent a little lighter,
my personal experience in windy conditions, (admittedly with a bit of practice – ease the straps and peg out the bottom 4 corner pegs first) makes it a breeze to erect (sic), and
makes it very stable when pitched 90 degrees to the wind.
Making a tent this light and this strong comes with some compromise. In this case, even kneeling inside risks touching the sides with consequences in wet weather. Macpac are clearly aware of the issue so the large vestibule has been designed with plenty of space to cook and protect your pack and boots in windy and wet conditions at night.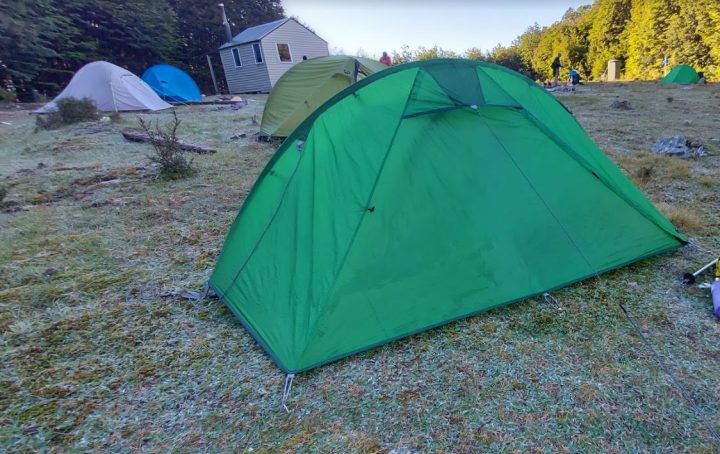 With practice, it can also be erected without connecting all 4 of the guy ropes, and at 1.6kg this tent will not break your back.
This is a quality product. Design is a function of the decades of experimentation and experience. There are always compromises, but this light tent has been designed to keep you warm and dry when the weather gets rough.
Eric Skilling
For more information see HERE