Features
Mt Ruapehu the Manageable Challenge
READ 📖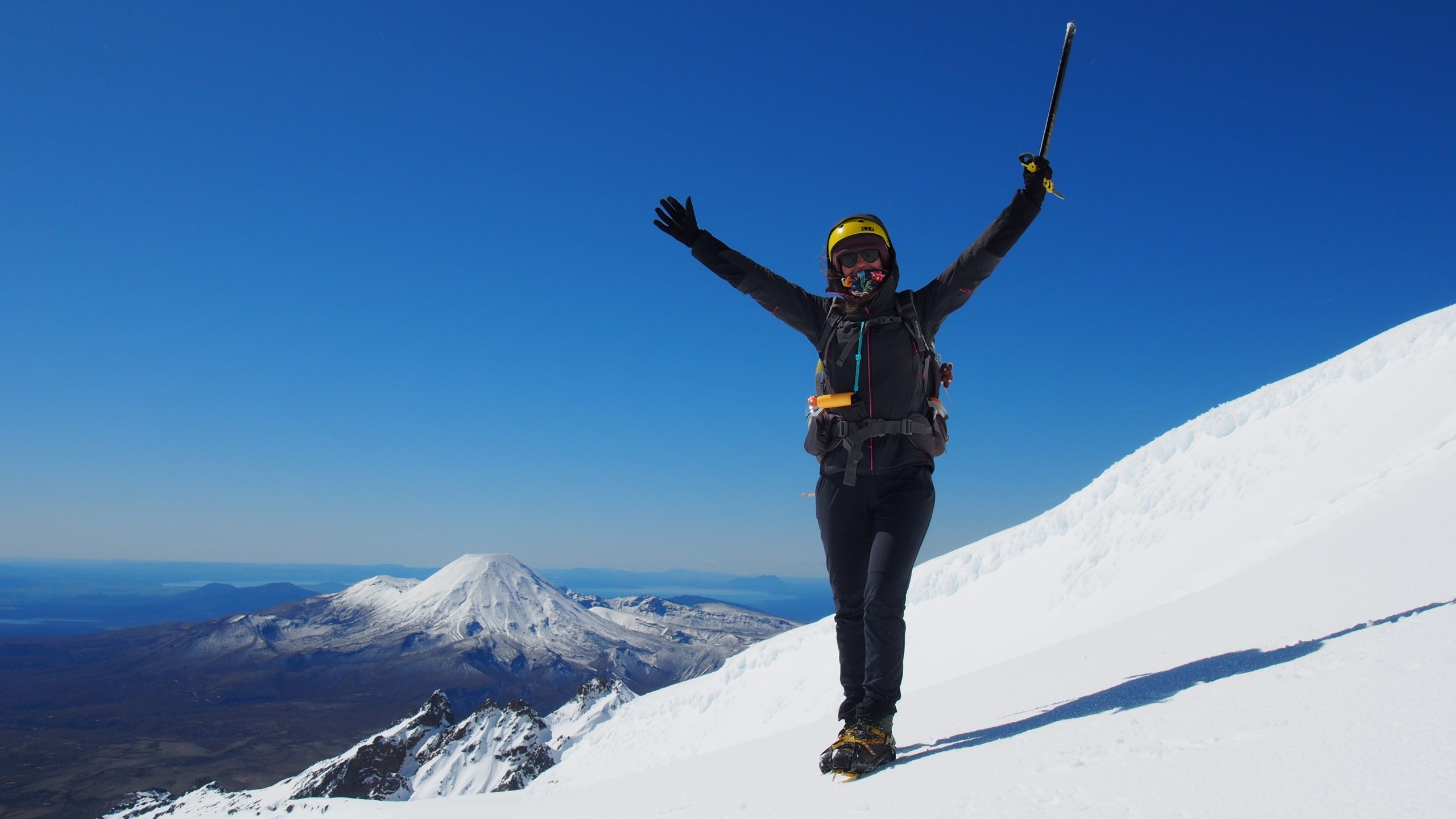 For those who want to head away from the crowds, who want a real mountain experience, who want that manageable challenge, then take full day Ruapehu Guided Walk with Adrift Tongariro is just right for you.
Mt Ruapehu is the largest active volcano in New Zealand, it is the highest point in the North Island and has three major peaks: Tahurangi (2,797 m), Te Heuheu (2,755 m) and Paretetaitonga (2,751 m). There is a  deep, active crater is between the peaks which fills with water between major eruptions, known as Crater Lake (Māori: Te Wai ā-moe) and is considered sacred.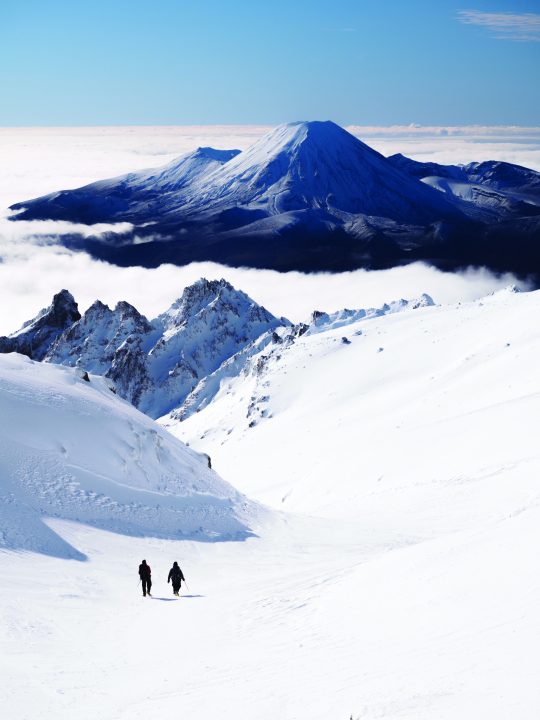 Walking distance to the top is around 10 km return or 7 km return when the chairlift is utilised. Walking time is about 6-7 hours. This walk requires a good level of fitness. The terrain is often uneven and can be steep in places. It is possible to take the walk as far as Knoll Ridge Cafe if you are concerned about your fitness.
During winter and times of snow, surface conditions will vary from day to day as you would expect. So to be safe you want to make sure you go with a local guide, someone to keep you safe and who can give you insights about the environment and where you are. Crampons and ice axes are required, but it is all part of the alpine experience and your guide will provide instruction on how to use them correctly.
There is something special to have lunch on top of the North Island highest volcano from where you can gaze down into the geothermal waters of the crater lake and look down from the North Islands highest point.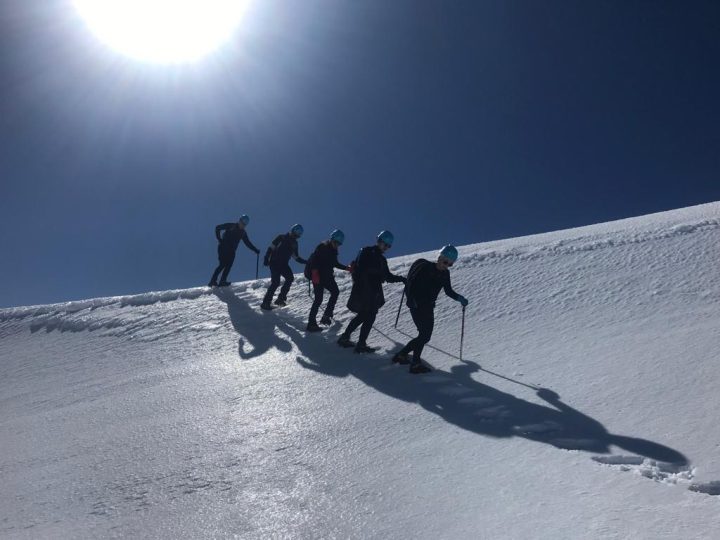 But it is worthy to note this is not the Tongariro Crossing, there are not the same boundary markings, no nicely chiselled steps and permanent lines to hold on too, that is why it pays to take a guide! The track is alpine and is less stable walking than on the Tongariro Alpine Crossing.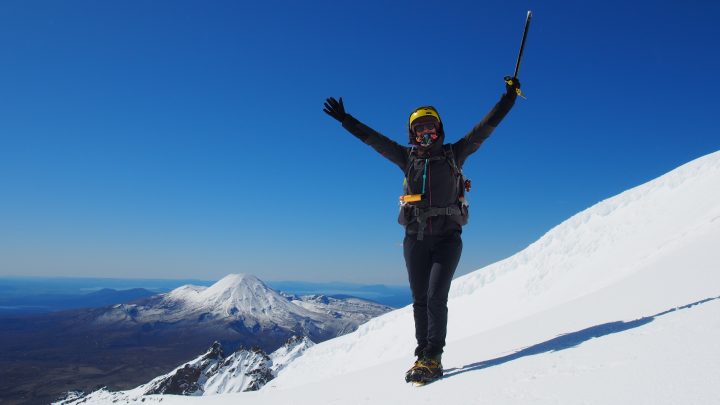 The walk begins at the Whakapapa Ski area at the top of the Bruce Road on Mt. Ruapehu. There may be an option of taking a chairlift or the Gondola up to Knoll Ridge cafe. This option will depend on the group on the day and if the chairlifts are operating. The lifts close at 4.00 pm daily, should conditions deteriorate during the day the lifts may have to be closed earlier. So you need to be prepared to walk down.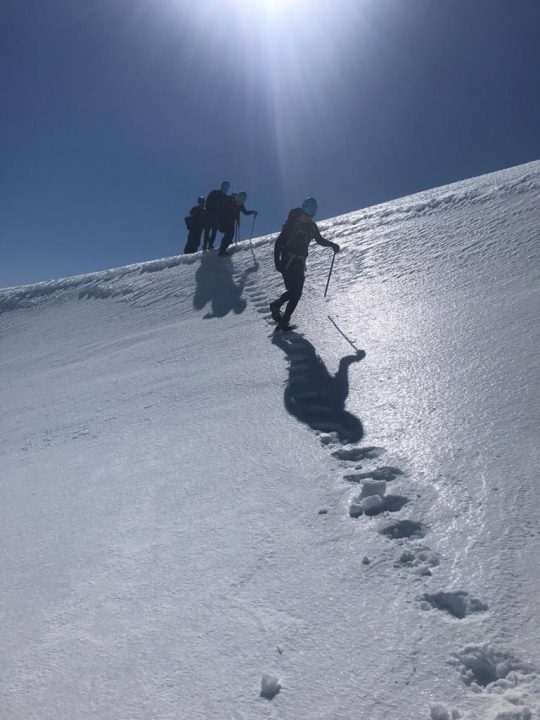 There are transfer options from all the local towns. If you are inexperienced in alpine conditioned, we strongly advise you to take a guided tour, you will be safe, well equipped and entertained.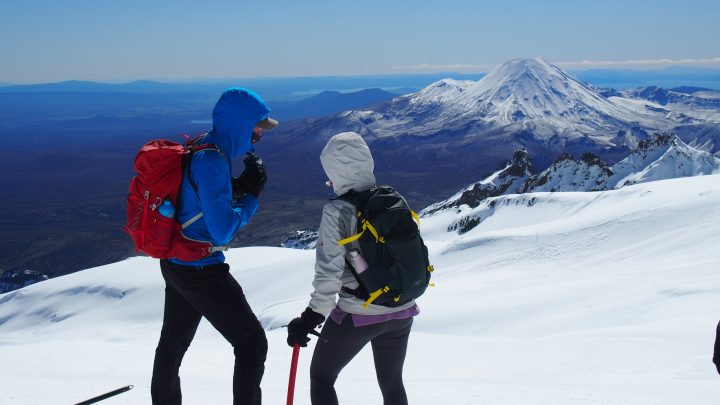 Your world-famous backyard awaits you… Explore the mighty Tongariro National Park the way it used to be; with no crowds!
Currently, there are some great 'specials' to take advantage of and you can postpone your trip at any time up until 30 April 2021 at this special price.
Adrift Tongariro guided trips will deliver a friendly, informative and unforgettable experience. The breath-taking scenery speaks for itself and our guides will constantly monitor the weather and conditions for your safety and time your customised pickup. They will explain the geography and history of the Tongariro National Park and New Zealand along with details on the flora, fauna and geology of the area. Clothing, footwear and any essential equipment required for the walk can be hired from Adrift Tongariro. https://www.adriftnz.co.nz/