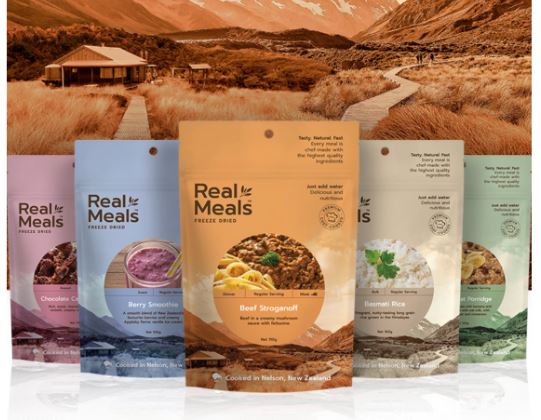 Why Real Meals? We worked with branding experts to help us tell our story, what makes us special, what is unique about what we do.
Most other freeze dried meal makers (all of them that we're aware of), produce their meals by simply mixing dried ingredients, we don't think this process is good enough. With innovative technology, and careful handcrafting, our chef Jason cooks our meals to a restaurant quality, then we take his culinary creations, and we patiently freeze dry them for maximum nutritional value and quality. You can learn more about us and our attention to detail at www.realmeals.co.nz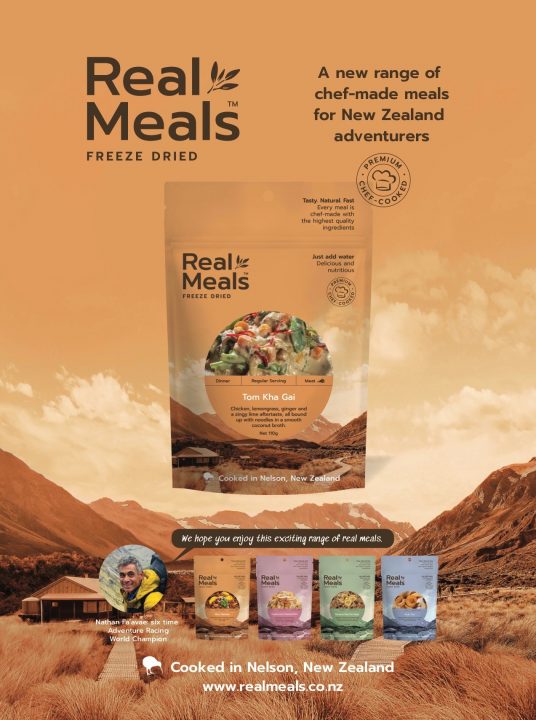 Our mission is this simple, to produce the best freeze dried meals. Quality is all that matters to us, starting with the freshest ingredients and making them into incredible meals for your enjoyment.
I think you'd be hard pressed to find someone that consumes as many freeze dried meals as I do. Whether I'm training for, or competing in an Adventure Race, in the wilderness planning Spring Challenge or other events, on family adventure trips or away on my own expeditions, my energy and nutrient requirements are of highest importance. I need food that provides what I require, food that is enjoyable to eat and comforting. I have tried and tested Real Meals in extremely demanding environments, and I know they deliver the sustenance required for all outdoor activities.
I seek out hard trips and challenges, throughout the inevitable hard moments and discomfort some of the days contain, I know how important it is to have a meal that you're looking forward to enjoying when the day is complete, and Real Meals have been designed with that at the forefront.

I really encourage you to be bold and try the new range. All the meals have been through a review, so some of the Absolute Wilderness classics are still available with an improved recipe, but we've replaced many with exciting options. There are many creative meals across the full range, breakfasts, snacks, lunch, dinner and dessert, we have started a bulk range with Basmati Rice. Last weekend whilst on a trip, my son and I both had the Sri Lankan Curry for dinner (this is no takeaway curry – this is Michelin star!), and we shared a packet of rice, it was a fantastic and fulfilling meal.
It'll be summer time soon, ideal for being active in our amazing wilderness areas, I wish you all the very best for your trips, and I'll be wrapped if they're made even better with Real Meals.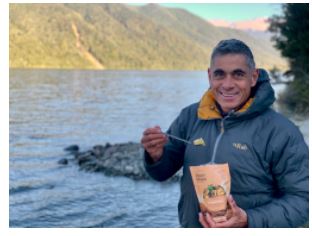 We reckon, at the end of the day, you just want a tasty meal to sit back and enjoy. We've got that covered.
In adventure,
Nathan Fa'avae
To buy click 👉 Freeze dried food New Zealand – Real Meals