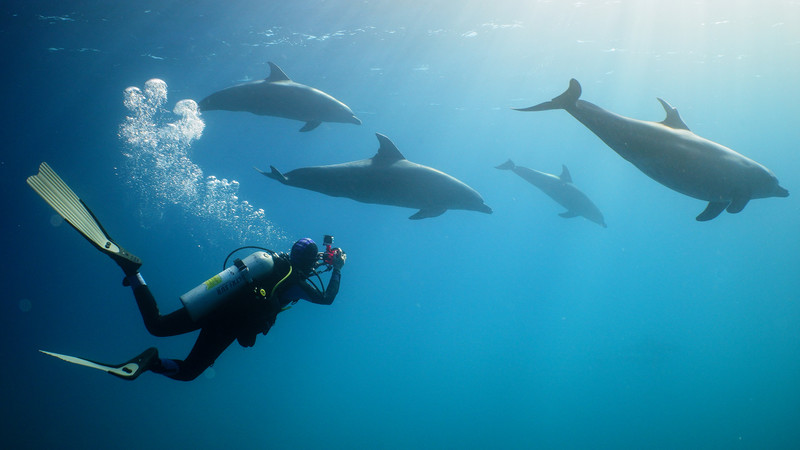 The One Ocean Film Tour presented by Blancpain is a world-class series of ocean-loving films focused on adventure, the aquatic environment and inspirational stories.  This year's tour features 7 short films including ocean conservation, surfing, diving, exploration and much much more.
Now in its second year, One Ocean has the vision to increase awareness about ocean protection and conservation by sharing films made by people who have dedicated their lives to the ocean and all her glory. All screenings are official registered events with World Oceans Day.
Get your tickets now to celebrate World Oceans Day with us!
The One Ocean Film Tour is proudly presented in Australia and New Zealand by Blancpain. The tour is also supported by Thermos and Honu and presented in partnership with our community partners Sea Shepherd and Plastic Oceans.
One Ocean Film Tour 2021 Programme
Whales in a Changing Ocean
In Antarctica, nothing is stationary. The only constant is change. One noticeable and increasingly evident change is the recovery of the humpback whales that feed in the waters off the Antarctic Peninsula, after industrial whaling almost wiped them out. In February 2020, wildlife filmmaker Richard Sidey was invited to join a team of scientists undertaking humpback whale research in Antarctica with Conservation International. Whales in a Changing Ocean follows the team as they observe humpback whale behavior and gather information vital to protecting the Antarctic continent into the future.
Runtime: 21 minutes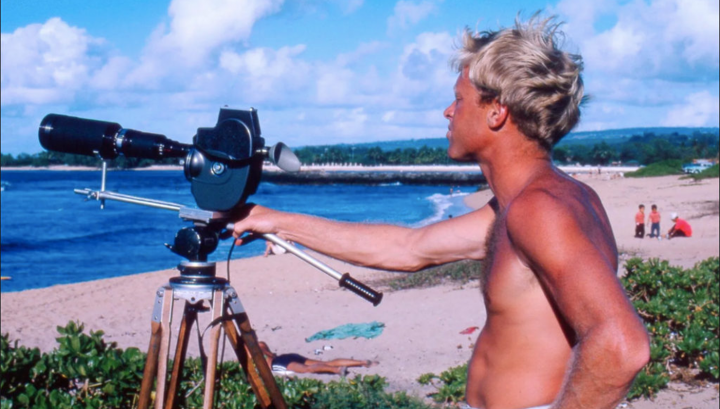 A Life of Endless Summers: The Bruce Brown Story
A Life of Endless Summers, The Bruce Brown Story is the exclusive retrospective story
on Bruce Brown's life told by the one who knew him best, his son, Dana Brown. It's a story of a man, a father, a husband, a filmmaker, a pioneer, a legend – a story of a life well lived.
Runtime: 12 minutes
Eating Up Easter
Eating Up Easter is a feature-length documentary directed by native Rapanui filmmaker Sergio Mata'u Rapu. The film explores the dilemma his people are facing. Crafted as a story passed down to his newborn son, Sergio intertwines the authentic history of the island with the stories of four islanders. In their own voices, these Rapanui reveal the reality of modern life and the actions they are taking to preserve their culture and environment amidst rapid development.
Runtime: 30 minutes
Director: Sergio Mata'u Rapu
Country: Polynesia
Year: 2018
Murder at Sea
"Murder at Sea" the thriller will expose the true cost of unchecked industrial fishing worldwide, the human lives sacrificed, the money made, the mounting environmental damage and the international security threats. This Greenpeace investigation film opens with a multiple murder mystery; the crime scene is the dazzling Western Central Pacific, where island nations dominate the seascape. Yet their fish stocks, their most valuable resource, are being strip-mined by voracious distant-water fishing fleets.
Runtime: 10 minutes
Director: Mark Benjamin
Country:
Year: 2020
Singlehanded
A solo-circumnavigation is a daunting challenge for just about any sailor, let alone a sailor who happens to be a double amputee. Singlehanded takes us through the waters of Antarctica and the infamous Drake Passage (considered one of the most treacherous sailing destinations in the word) with Dustin Reynolds, the survivor of a life-altering accident who has sailed more than 20,000 miles alone over the past five years.
Runtime: 8 minutes
Director: Stash Wislocki
Country: USA
Year: 2020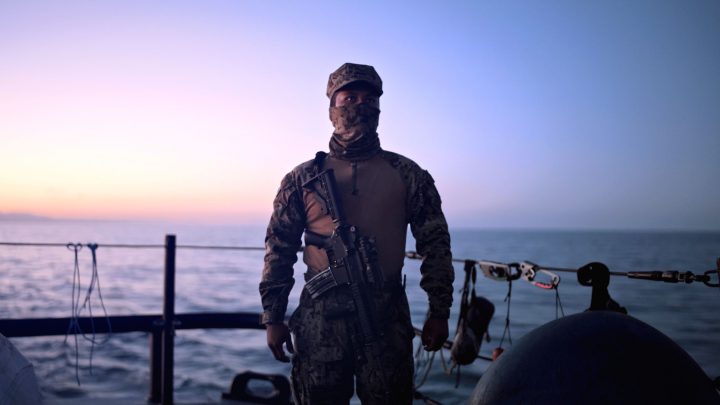 The Last Vaquita
Short Description
A pair of brothers head to Mexico where they join a crew of ocean conservationists who
are fighting to save the most endangered marine mammal on the planet.
Full Description
With the Vaquita Porpoise on the brink of extinction, two brothers who collaborate as wildlife artists leave their studio behind and head to a small fishing town in Mexico. They
board the M/V Farley Mowat to experience the front-line fight between ocean conservationists Sea Shepherd and the poachers, backed by the Mexican cartel, who are devastating countless marine species.
Caught up in a tale of greed and corruption, they witness a battle that seems all but lost
and find themselves questioning their place in the world. Can they use their craft to take
action amidst today's Sixth Mass Extinction?
Runtime: 13 minutes
A Boy's Journey: Crossing The Alenuihaha Channel
 On August 6, 2020, eleven-year-old Bobo Gallagher became the first person ever to cross the Alenuihaha Channel on a wing and a foil and only the second documented solo crossing of that crossing in history. This is his story.
Runtime: 26 minutes
Director: Deveraux Gallagher
Country: USA
Year: 2020
BOOK TICKETS IN YOUR REGION HERE 
BONUS FILMS FOR ONLINE SCREENING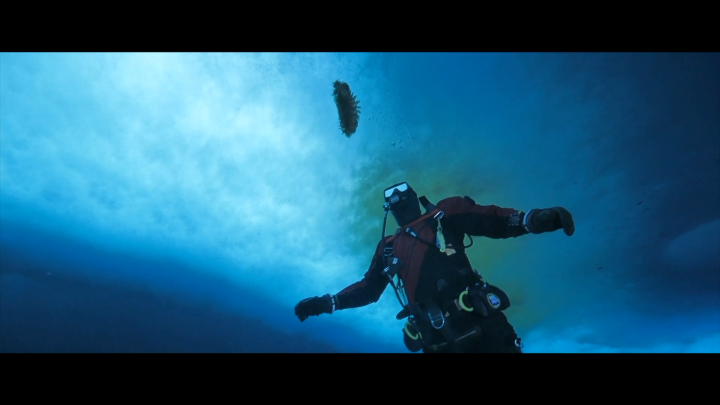 Under the Ice of the Antarctica
 While working as a dishwasher at McMurdo Station, Antarctica, Rachel Heckerman serendipitously befriended a team of scientists and scuba divers, who offered her the chance to experience life in Antarctica through their eyes. Not knowing you could scuba dive on this continent, nor knowing that sea spiders are a species that exist, she wanted to share their story with the world from the most unique and isolated continent on earth. Based on the research of Amy Moran from the University of Hawaii.
Runtime: 10 minutes
Director: Rachel Heckerman
Country: United States
Year: 2021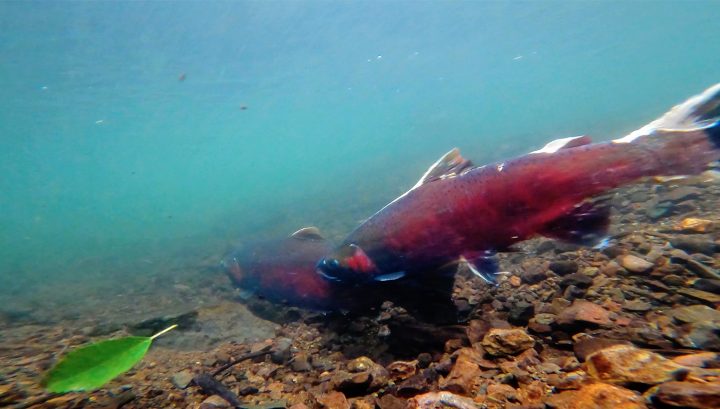 Recolonizing the Elwha
Ten years ago, the world's largest dam removal began on the Elwha River, allowing salmon to recolonize their lost habitat. This is the story of the Lower Elwha Klallam Tribe's connection to that river and the hatchery that kept those salmon runs alive.
Runtime: 24 minutes
Director: Charles Atkinson, Jeff Ostenson
Country: USA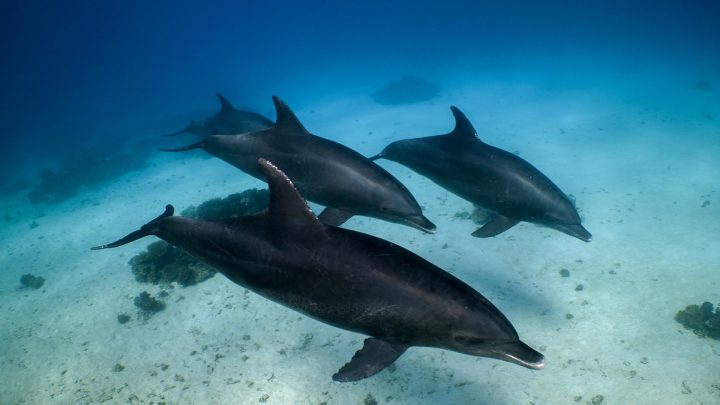 The Corona Comeback of Egypt's Dolphins
During the corona pandemic, the Indo-Pacific bottlenose dolphins are getting a break from tourism disturbance at certain reef areas usually very popular for "swimming with dolphin" programs. The dolphins use these particular areas for sleeping/resting and socializing.
Scientists are able to get deeper insights during this time into how tourism can affect the daily lives of these dolphins.
Runtime: 7 minutes
Director: Maarten van Rouveroy van Nieuwaal
Country: Netherlands
Year: 2020
BOOK TICKETS IN YOUR REGION HERE