Features
Richmond Range: Lake Chalice Circuit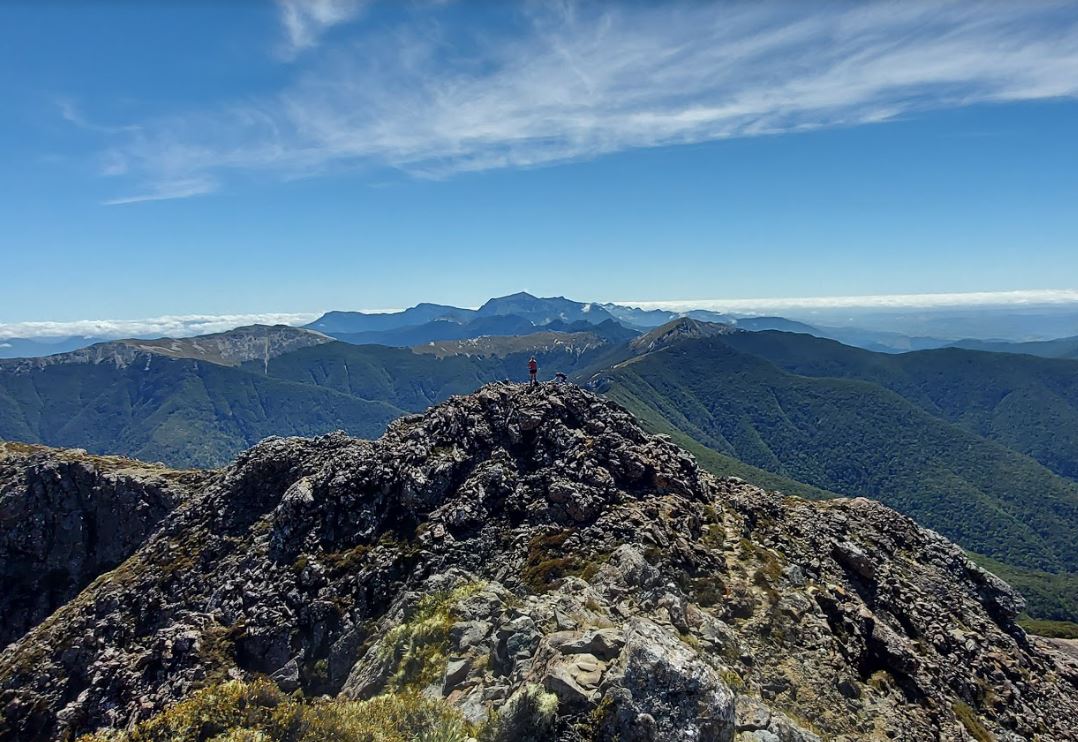 The Richmond Range is another gem in the crown that is the New Zealand, offering jaw-dropping panoramas, dawn-choruses that you will reminisce forever, beautiful beech forests and enough challenging climbs to make that evening meal and coffee the tastiest, most satisfying you have enjoyed in a very long time. A great setting for some shared challenges and an opportunity to make new friends.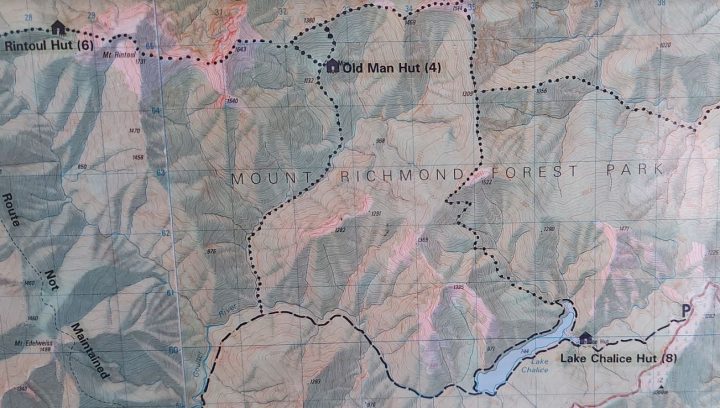 There is plenty of choice in the park with 250 km of tracks and 30 huts. Last December, six of us chose the circuit to Old Man Hut with a side-trip to the scree-covered heights of Mount Rintoul. This is steep country. But so spectacular. Below the treeline,thick beech forests are scattered with ancient rimu, rata and kahikatea, and chilly but crystal-clear streams make carrying full water bottles a waste of energy. We were cheered on by tui, robin and the one-bird orchestra that is our inimitable bellbird.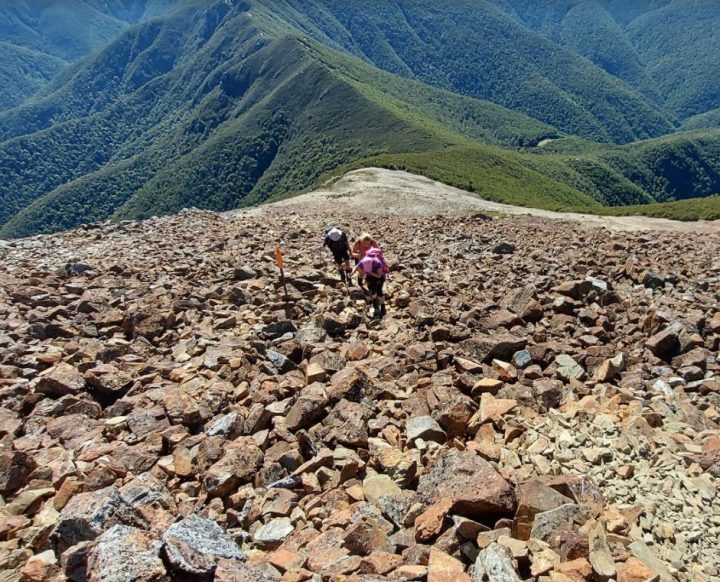 Above the bush line and onto the scree-covered ridges we were treated to priceless views. But expect to earn those vistas. The second day from Lake Chalice to Old (but very fit) Man is an aching 7 hours of up, up and up a bit further. However, I can assure you that all aches are quickly forgotten as you soak up the wilderness eye-candy at the top.
Having climbed over 1,000 metres to Old Man the steep descent of several hundred metres down to Old Man Hut was as disheartening as watching a weka making off with your lunch, but spending a couple of nights at the hut was one of the many highlights of a memorable trip. It's always pleasant to settle down at night to the calls of weka and morepork, but both mornings I gave up trying to pick out the various bird calls in the dawn chorus. There were just too many, so I just lay back in my tent and savoured the moment.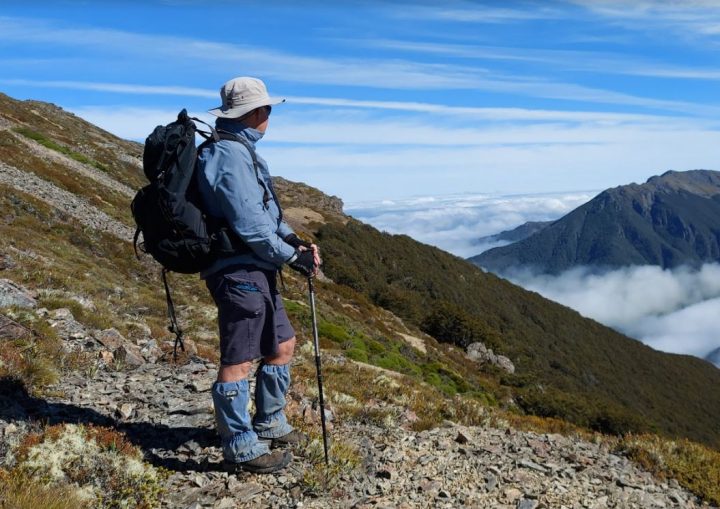 Next day the scramble up the shattered rocks on the slopes of Little Rintoul in sunshine, with day packs and a cooling westerly, turned out to be a breeze compared to yesterday's efforts and the rewards seemed way out of proportion. Low cloud below to the west made us feel a whole lot higher than the 1,600 odd meters at the summit. Seven hundred metres below Old Man Hut looked small and vulnerable against the vast beech forests that surrounded it. To the east the mighty Kaikoura Range stood out on the horizon, still with a decent cover of snow. Magnificent.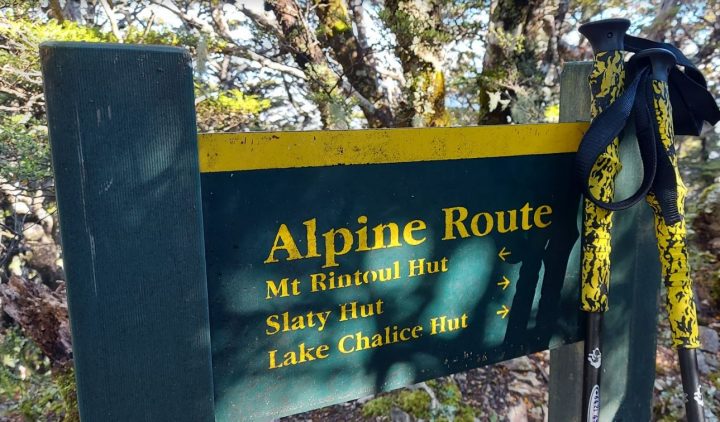 It took a bit of effort by our long-suffering leader to prise us off the peaks and ridges that day. That evening we enjoyed one of those very satisfying meals, and then as often happens after the shared experience of a tough and exhilarating few days, the banter flowed.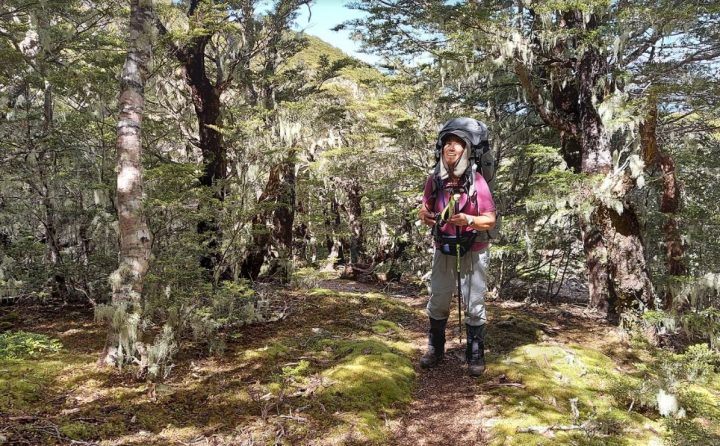 We all know shared challenges make close friendships even closer, strangers become mates. The Richmond Range offers a great choice for those shared experiences.
Click on the name to see what products I choose to use
Thanks to Macpac, Go Native,  Keen and Jetboil
Eric Skilling