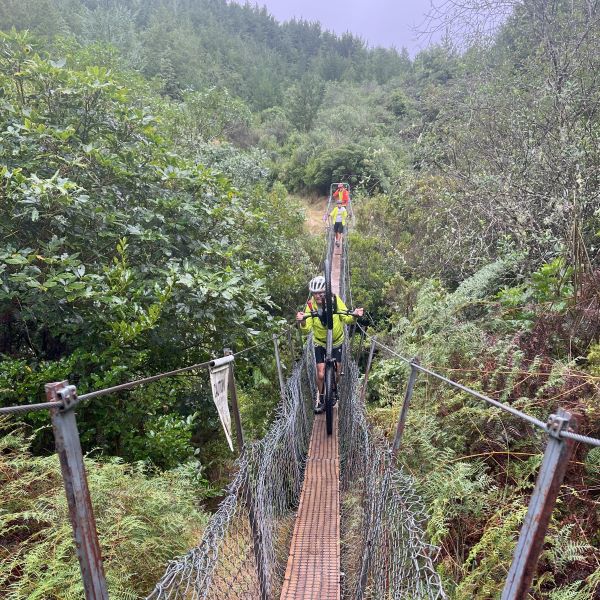 This route (created by the Kennett brothers) is one of the strings in New Zealand's bow of epic pedal powered adventures. We have created a fully supported version of this ride, closely following the classic route, so you can get on with the pedaling and enjoy all the benefits that come with exploring on two wheels, without the stress of tricky logistics.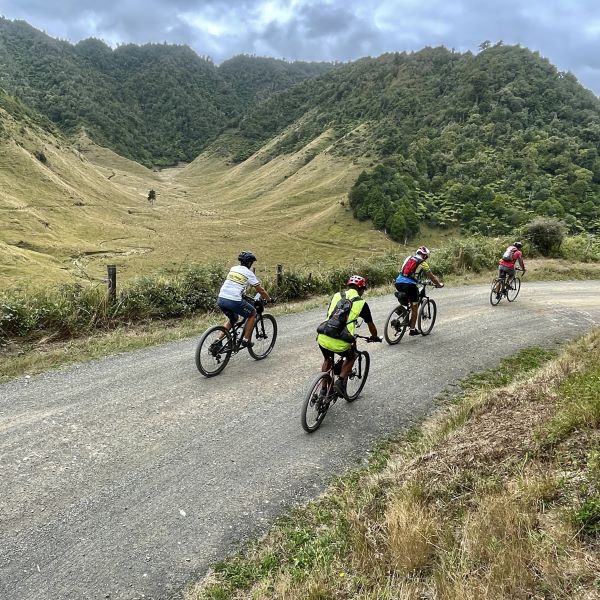 Taking you into the thick of the North Island's most remote, rugged and off the beaten track towns: you will experience ocean vistas, pristine podocarp forest, cycle trails and rural farm life, knowing that we have got your back and lunch is ready just around the corner! You will be immersed into the small communities we pass through, interacting with locals and enjoying the slower pace of life that touring brings. Why not jump into the ocean for a mid-ride dip? Or stop at that tiny cafe for a brew? You might even get roped in to help herd some rogue sheep along the road!
This is a fully supported cycle tour, one crew will ride with the group whilst the other goes ahead to set up snack, water and lunch breaks. The support vehicle will have all your luggage and supplies for each day and is also available if you would like to take a break from the saddle.
find out more at Escape Adventures –