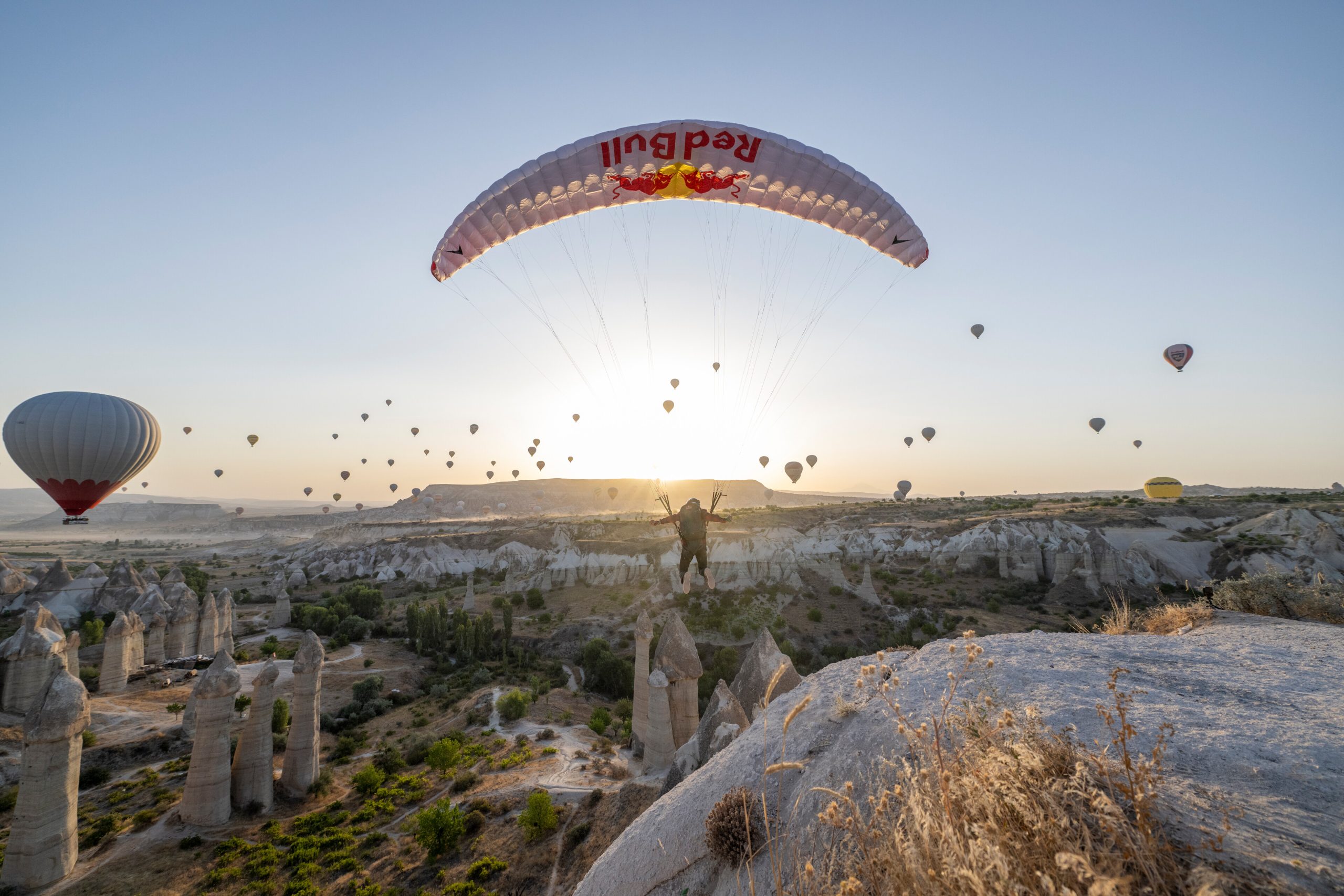 Valentin Delluc, one of the world's best speedflyers, recently went for a spectacular flight through Turkey's famous Cappadocia region, using its fairy chimneys and hot air balloons to undertake a thrilling series of tricks among the gorgeous scenery.
– From the cliffs of Uçhisar Castle to the tops of the fairy chimneys, wall rides and balloon jumps, Delluc conquered one of the most magical places in Turkey – Cappadocia – with extraordinary tricks he had never before performed.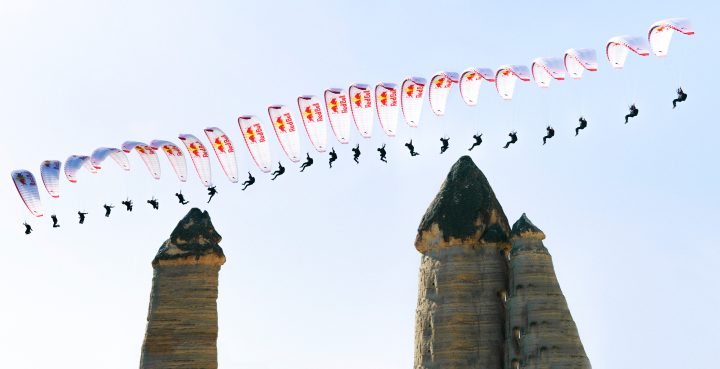 – In his Fairy Flight project, Delluc jumped off a hot air balloon at a height of 2,600m and conducted an extraordinary flight among fairy chimneys and hot air balloons. The project also gave him the airspace to try something new: a double barrel roll, something never before seen on film
– The 30-year-old revealed: "This was a different flight than I am used to. [These] flights required more technique. I had to think very fast and in a short time about everything and had to control my energy. And the conditions were very different. But I loved this experience very much. From air, Cappadocia has an amazing view. This is a landscape that you cannot see anywhere else in the world."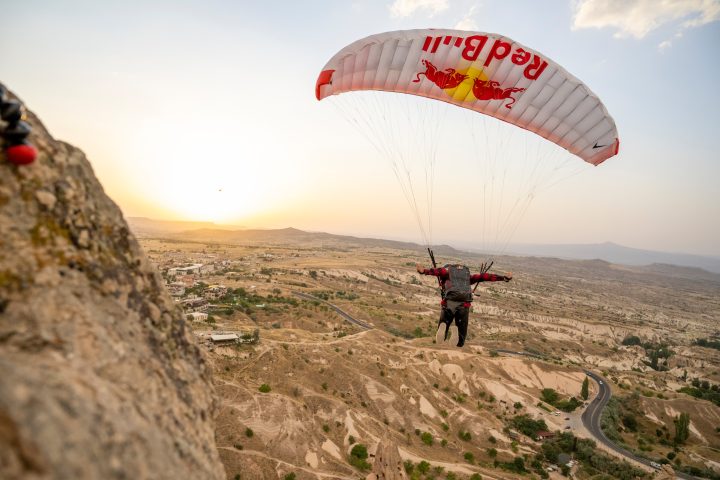 – In a limited time, Delluc and the team needed to cope with a lot of factors such as natural conditions and logistics. Director of the project, Etienne Merel, explained: "The hardest part of the project was the wind. Every day was a new adventure because we couldn't really know how the wind would be and if Val would be able to fly. So, we only had few tries to shoot, the pressure was there. We had to nail the first shots. A lot of days, we were ready to shoot on set, waiting for the better conditions for hours. Sometimes we went to the hotel with no shot. But even if we had to wake up every morning at 5am seeing all the balloons in the sky, all the landscape, it was just beautiful. Making this project into reality and being in Cappadocia was fantastic."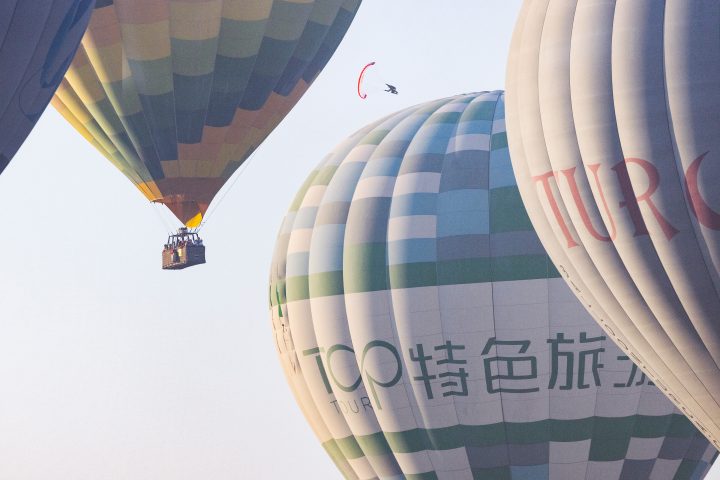 – Explaining what he went through after jumping off the balloon, Delluc said: "This had never been done before. It could've gone from good opening to bad opening very quickly. Because the wind up there was very aggressive and my wings could've collapsed. That's why I had a backup system with parachute and cut-away system specially made for this project. So, safety was there, but still felt amazing. This was a thrilling experience for me."
– Delluc is also known for his Moonline project in 2017 where we saw him light up the night sky in the Alps, as well as his 2021 project From Avoriaz with Love where he turned a deserted French ski resort into his own personal playground.
– Delluc started out his alpine career freeskiing and paragliding before he decided to combine the two to quickly became one of the world's best as he went on to dominate the Speedriding Tour in 2014.
– The discipline of speedflying, as seen in the Fairy Flight project, differs slightly from speedriding in that speedflying is foot-launched, whereas speedriding is a winter sport performed on skis.