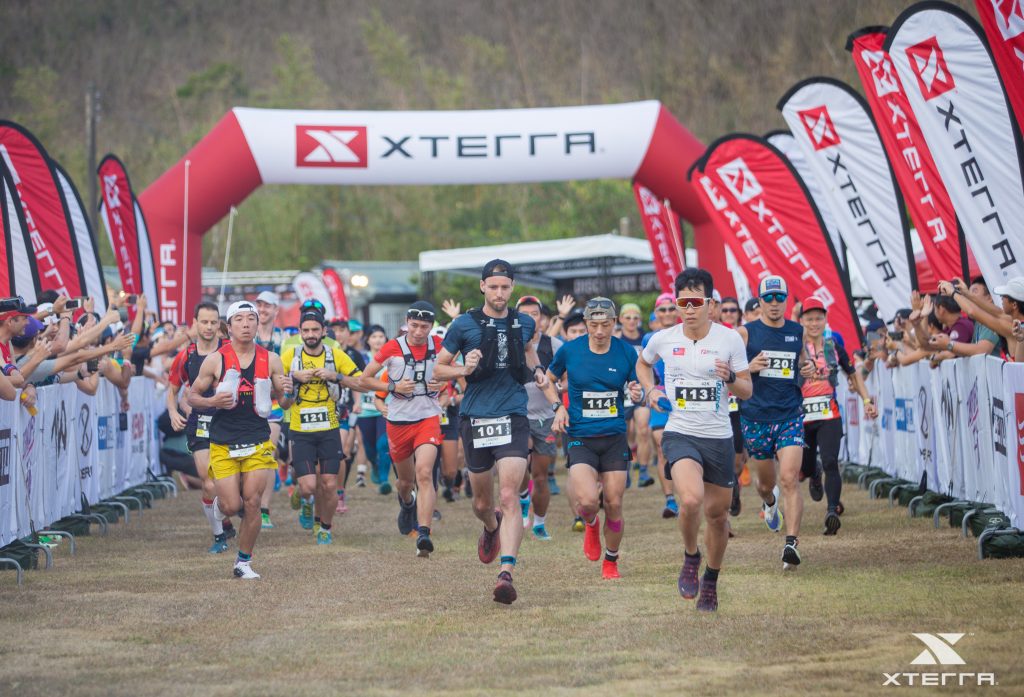 With the recent loosening of COVID-related travel restrictions, it has officially been announced that Taiwan will host the 2023 XTERRA Asia-Pacific Championship on April 15-16, 2023 in a double-feature weekend that will also see the first ever XTERRA Asia-Pacific Trail Run Championship play out at Kenting National Park in Pingtung County.
The event will return for a second year running to the picturesque Stony Brook Nature Farm, located within the Kenting National Park, to once again showcase the beauty of Southern Taiwan's natural terrain and offer a truly unique outdoor experience for athletes and spectators alike.
The XTERRA full-distance off-road triathlon will be held on Saturday, April 15, and boasts a $25,000 USD elite prize purse, 51 qualifying spots to XTERRA Worlds for amateur racers, and a 100-point scale scoring structure for amateurs vying for XTERRA Asia-Pacific Tour honors.
The race will begin on Little Bay Beach before heading into a particularly challenging mountain bike course and trail run through the riverbeds, grassy hills, and rocky tropical forests of Kenting National Park, with new sections set to be added to both the bike and the run for 2023.
Forming part of the new XTERRA Trail Run World Series, the Asia-Pacific Trail Run Championship will take place the following day, offering a prize purse of $5,200 USD and a total of 247 qualifying spots to the XTERRA Trail Run World Championship spread amongst the marathon distance (116 slots), half marathon (116 slots), and the duo category (15 slots).
"We're thrilled to have the APAC Champs back after three long years off, and even more so to be hosting the inaugural Asia-Pacific Trail Run Championship on the same weekend," said J-D Cousens, XTERRA VP of Operations & Global Marketing.
"The off-road community in the APAC region has been raring to go for some time now, so it feels great to be able to welcome everybody back with a double-feature weekend that will showcase a new venue for the international athletes, improved bike and run sections, and also just how much XTERRA Taiwan has grown since we began in 2018."
Apart from the full-distance triathlon and the marathon and half-marathon trail runs, the event will include a 29km XC mountain bike race, a beginner-friendly 7km fun run, and kids push bike duathlon.
There will also be live music, food trucks, cultural demonstrations, and entertainment spread throughout the weekend to round out a true festival of off-road racing.
Registration is open now at xterraplanet.com.
The seventh annual XTERRA Asia-Pacific Championship in Taiwan is the fourth of seven majors planned for the 2023 XTERRA Asia-Pacific Tour that also includes stops in Wellington, New Zealand (Feb 25), Rotorua, New Zealand (March 11), Dunsborough, Australia (April 1), Marunuma, Japan (TBD), Shenzhen, China (TBD), and Moorea, Tahiti (TBD).
The last time the XTERRA Asia-Pacific Championship was held was in 2019 in Kenting, Taiwan. Previous editions were staged in the Philippines (2018), Malaysia (2017), and Australia (2014-2016).