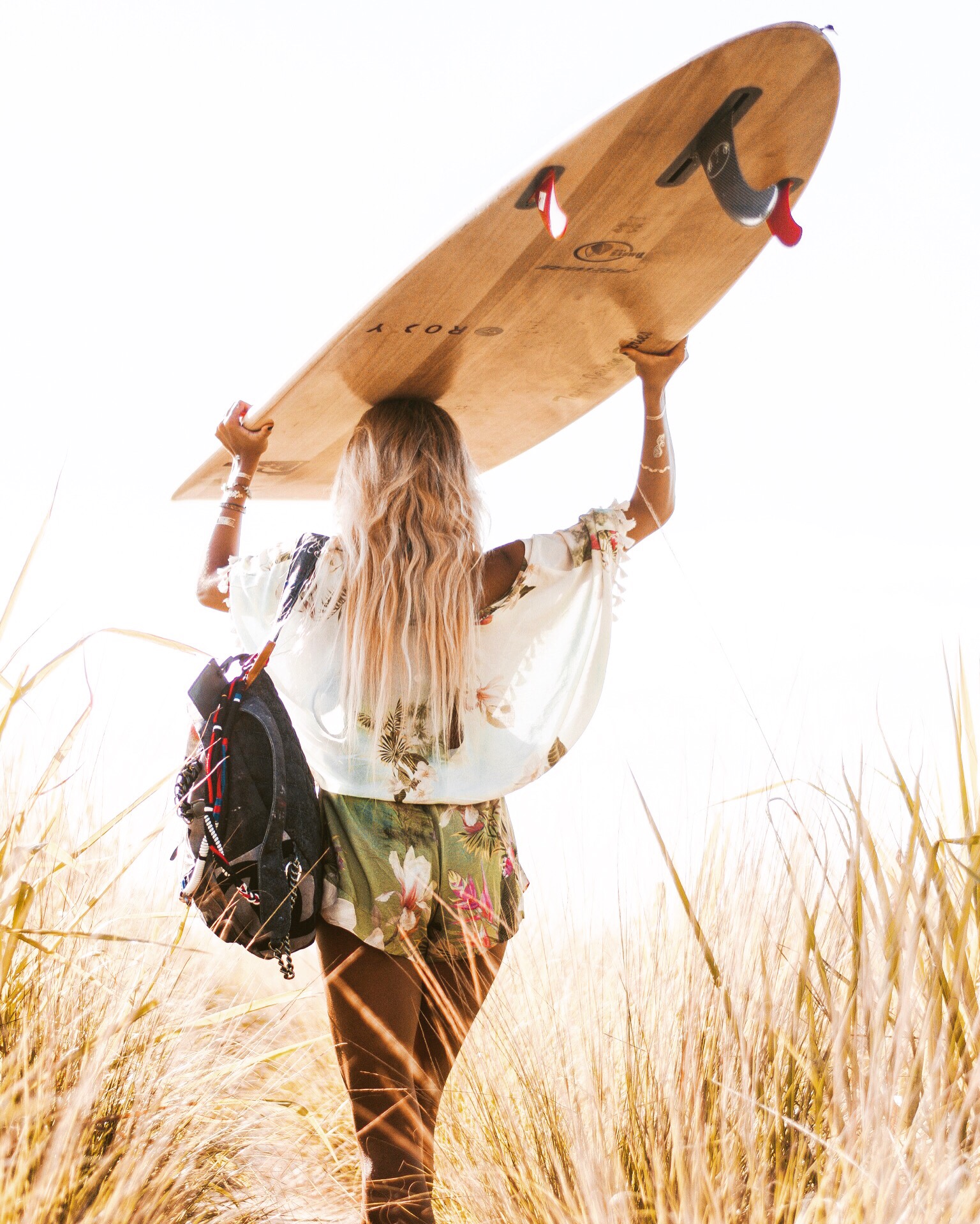 In the 1960's surfing arrived in New Zealand not surfing as we know it but Longboarding. A few clubies were playing with hollow surf skis but not until 1959 did two Americans come in New Zealand and kicked alive a revolution and a culture.
However, surfing has always been a part of Māori culture, the practice was called whakahekeheke. It was carried out using a variety of craft, including boards, or kopapa, and even bags of kelp, but the Christian missionary 'killjoys' put a quick stop to that.
Surfing came back into focus following a tour of New Zealand by the Hawai'ian surfer Duke Kahanamoku in 1915 at Lyall Bay Surf Life Saving Club, in Wellington. Where he gave demonstrations to locals on how to surf and by the 1920s and 1930s, New Zealanders were surfing using solid wooden boards or hollow ones mainly for surf lifesaving.
Surfing was utilized in the Surf Lifesaving movement, which used heavy hollow longboards to paddle through the surf and rescue people.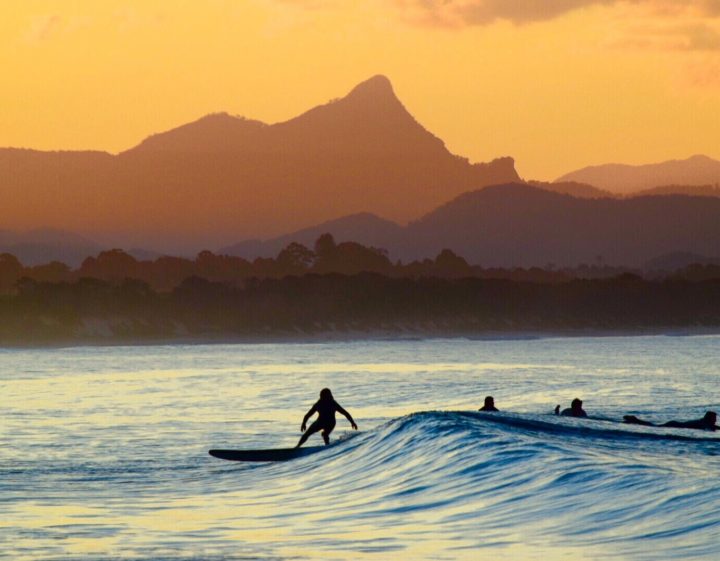 Up until this point, surfing consisted of riding the wave in a straight line directly to the beach. In 1958, two American lifeguards, Bing Copeland and Rick Stoner, came to stay at Piha Surf Lifesaving Club and introduced the concept of surfing across the face of the wave on a smaller board (still at least 9-10 ft). Copeland and Stoner also helped locals to make copies of their boards, introducing modern surfing and surfboards to New Zealand. These new surfing techniques put more emphasis on the surf conditions, causing surfers to go in search of better locations and conditions to hunt for breaking waves that peeled off rather than crashed straight to the beach. Basically, this was the birth of surfing, but it was all still longboarding
Sure the shortboard era came and stayed, but in the background, Longboarding still managed to tick along. There came a full resurgence in early 1990 as surfers saw the value and appeal of the longboard.
The art of Longboarding is timeless, it is an art. They say that longboard surfing is a state of mind. An idealized stage of mindfulness.
There are more longboarders in the world than you might think. Some of them are not full-time 'loggers'; they own a respectable 'quiver' of boards, and when the surf is smaller, and other surfers are sitting on the beach the longboarders can enjoy the smaller waves as much as, the more powerful ones.
The 1990s kicked off the nostalgia period, and the classic longboard shapers started getting back to the old designs. Shapers like Roger Hall from Surfline in Ruakaka who had never left his roots in Longboarding began a new era in longboarding New Zealand and started to come up with some innovation. Currently, he is designing board with a wing keel that does not require a fin!
.
There is less rip and tear on a longboard than a shortboard, but there is still a range of moves to be made and refine. Nose riding, tip riding, helicopters, cross-stepping, trimming, turning manoeuvres, tube riding and the classic hang ten.
The original riders used to say that the essence of Longboarding is style.
The simple joys of Longboarding is that you will just catch far more waves than anyone else on a shortboard no matter the size but in particular when it is smaller. You get to enjoy the pure essence of surfing just like Duke Kahanamoku and just enjoy the glide.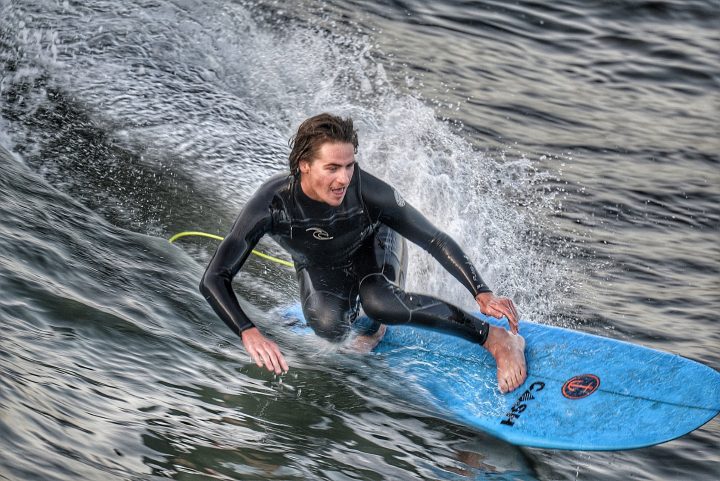 You will get more days on the water – you can always find somewhere smaller if it is too big, but you will be having far more fun than anyone else when its small. It is difficult to explain, but when you feel a longboard glide over the water, it is an entirely different feel to that of a shortboard, it is ageless and mesmerizing.
If you have had an injury or just getting a few years under your belt then longboard is for you, it is more comfortable to paddle, easy to catch waves, more straightforward to stand and everything is at a slightly slower pace.
Longboarding  is also an excellent tool for the beginner for all the same reasons; easy to catch waves, easier for balance and now with the new soft top range the issue of wiping out has fewer repercussions
It really is about getting back to the roots of surfing, why you did it in the first place. Every surfing knows what it was like when he caught his first wave and stood up even if only for a few seconds and Longboarding takes you back to that moment. It's not about hassling for waves of shredding waves; it's about the fun and comradery of it. Those images of surfing in the early 60s with 6 guys all on the same wave they were having a ball. On a longboard, you can forget the need to big airs and radical manoeuvres and immerse your soul in the love of surfing again.
But like all sports you can cruise, or you can push yourself to learn some of the critical manoeuvres, the most thrilling of which is 'riding the nose' there is nothing more capitation then having ten toes over the nose of your board, and all you can see looking down is water rushing by.
If you already surf get a longboard to enjoy those smaller days and if you don't surf, this summer get a longboard and head to the beach, go somewhere where it's small and simply enjoy the glide!