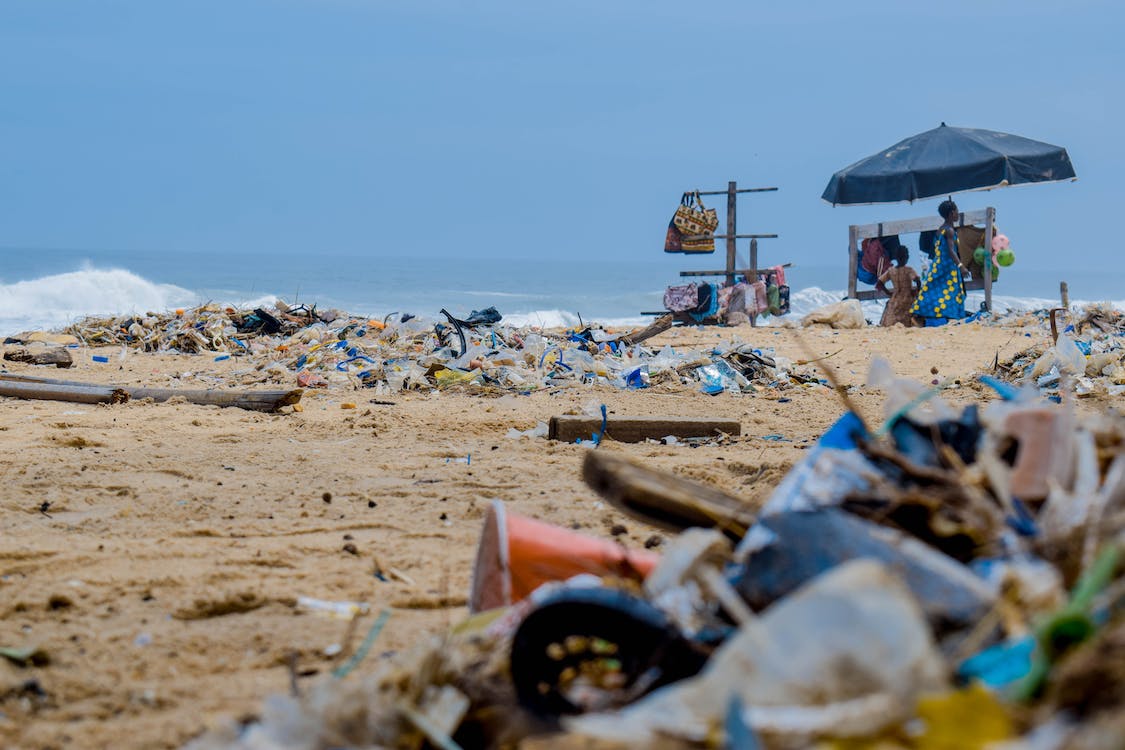 After decades of big corporations producing trillions of oil-based plastics, the negative consequences of pollution caused by these products are startling and undeniable. It's recognized as one of the most pressing environmental and public health hazards of modern times. With more than 418 million tons of plastic thought to be produced annually, our oceans, rivers, food, land, and air are overrun with pollution.
It is time to accelerate solutions to combat plastic pollution by activating governments, citizens, and businesses to do their part to invest in our planet- everyone accounted for, everyone accountable. YOU have a part to play and can begin by doing something as simple as hosting or partaking in a cleanup in your community. EARTHDAY.ORG (EDO), the global organizer of Earth Day, has a worldwide campaign known as The Great Global Cleanup focused on ridding the environment of plastic waste for good.
Cleanups are a fun, easy, and effective way to amplify your impact in protecting our planet. If you are unsure of how or where to start, no worries! We've got you covered. Here are the seven keys to hosting a successful cleanup:
Organize a planning group. Whether you want to be an environmental rockstar solo or with friends and family, make sure to rally your troops and decide who is going to take the lead in organizing the cleanup. Once you've appointed a cleanup captain, have them assign tasks and designate roles to ensure a smooth sailing event.
Choose an ideal date, site, and time. Parks, rivers, and other similar public community sites are great options for your cleanup. And, depending on where you are, choosing a time allowing for plenty of daylight and comfortable temperatures is essential.
Gather volunteers. Use social media and word of mouth to spread awareness about your cleanup. Another great way to rally volunteers is by registering your cleanup on EARTHDAY.ORG's Great Global Cleanup Map. This will connect you with a global network of volunteers who are just as passionate as you are about helping heal our environment.
Line up cleanup supplies and arrange for waste disposal. Asking for donations of trash bags, refreshments and equipment is a great way to keep your cleanup well supplied and financially efficient. In fact, local hardware stores are often eager to donate resources to you for the great work you're doing. Make sure to also coordinate with local waste management for disposal after your cleanup and don't forget to show appreciation by giving credit to contributors for their donations.
Start your cleanup. As you get closer to the date, check the weather so you can dress accordingly and make sure to send a text the night before your cleanup to remind the group! Take pictures before and after your collection to share on social media. You can also invite local media outlets to cover your event to help spread awareness about the great work you're doing.
Dispose of waste. Sort your waste properly into trash, recyclables, and hazardous waste. Once you've done this, take it to the location you've chosen to properly discard.
Pat each other on the back for a job well done! Make sure to say thank you to everyone who helped make your cleanup a success. Post your event photos on social media using the hashtags #GreatGlobalCleanup, #TrashTag, and #Plogging and share them with local newspapers and magazine.
Real change needs to be made and you have the power to make a difference. For information about how to sign up to be a partner with The Great Global Cleanup, please visit: https://www.earthday.org/partner-with-the-great-global-cleanup/.