general post
The UK's top train lines for outdoor adventurers
Even though New Zealand is filled with outdoor adventures and a selection of events to attend, sometimes it's worth venturing outside of the country and embarking on outdoor escapades in a foreign land. For many people, the UK is a must-visit destination, with an adventure-based getaway capable of being paired beautifully with a visit to the historical sites of London or a taste of a battered Mars bar in Edinburgh.
For many people, particularly when holidaying in a new country where they potentially don't have access to a car, exploring a new land by train is a great thing to do. The UK has plenty of excellent train lines that pass through some truly amazing landscapes that deserve some serious time and attention for outdoor adventurers. From bike rides and hikes to extreme kayaking and climbing, the UK has a number of worthwhile destinations to traverse that can be accessed with ease by train.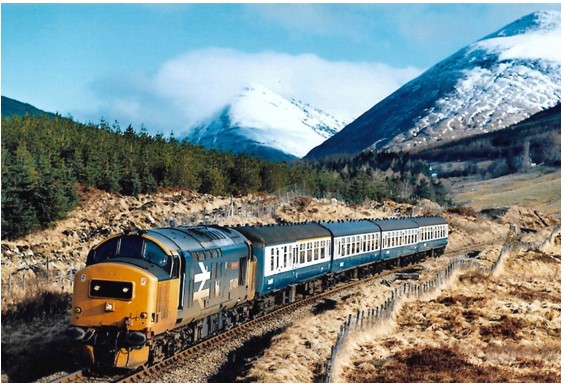 Ditching alternative travel options and embarking on your British adventure by train is a surefire way to learn more about the country, too. For instance, you'll pass through places you wouldn't necessarily know, while also being able to hear a diverse collection of British accents. Of course, you could have a domestic adventure with ease and opt to gain an insight into train travel through, documentaries on steam trains, games like Gold Train, and movies like The Darjeeling Limited, but you'll be missing out on the real thing. For many outdoor adventurers, a visit to the UK is a priority, especially when looking at some of the enticing train lines that can be enjoyed.
The West Highland Line – Scotland
Alongside England, Wales, and Northern Ireland, Scotland is home to some truly amazing spots. Riding the West Highland Line is a great way of seeing them, although disembarking the train will provide you with the perfect opportunity to witness them in the flesh. Also considered to be one of the world's most scenic rail journeys, this particular line will take you past lochs and moorlands, coupled with remote locations that are ideal for outdoor travellers. Scotland's offering in this area is extensive too, with people being able to enjoy anything from bungee jumping in Highland Perthshire at Killiecrankie and mountain biking in the beautiful Glentress Forest, to snowboarding at the Cairngorms National Park on CairnGorm Mountain and white water rafting in Perthshire, among a whole host of other solid opportunities.
The Riviera Line – South Devon
Devon has long been a popular destination with outdoor enthusiasts, and it's incredibly easy to see why when you venture there. Travelling between Exeter and Newton Abbot offers travellers some truly stunning views, but there are also some viable routes you can explore should you fancy leaving the train and exploring the attractive landscape. From tree surfing and rowing to climbing and even surfing, Devon caters for outdoor life beautifully well and has a number of enticing opportunities for holidaymakers. Lakes, rivers, the sea, cliffs, hills, forests, fields and a number of other landscapes are prominent in this picturesque part of the world. Whatever your preferred activity is, Devon can most definitely cater for it.
The Heart of Wales Line – Mid Wales and Borders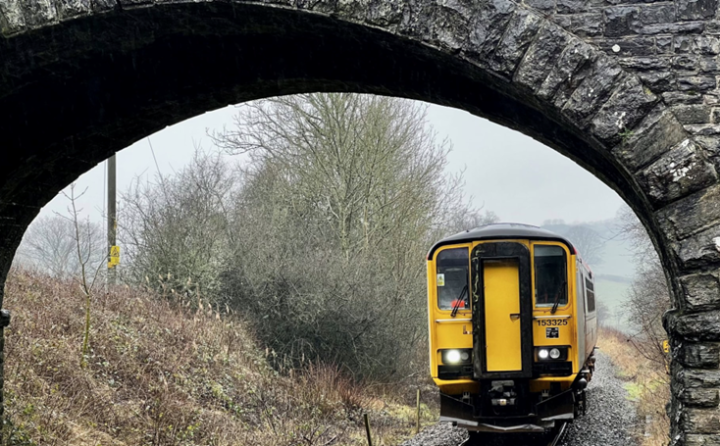 Although this particular line doesn't cover the must-visit destination of Snowdonia, it will enable you to venture deep into the heart of Wales anyway. Along the journey, you'll cover 141 miles of Welsh coast, from Shrewsbury right through to Swansea. A particularly appealing route for walkers, a selection of picturesque locations and unique walking paths make this popular option an understandably appealing one. You can even enjoy some bog snorkelling in Llanwrtyd Wells, too.