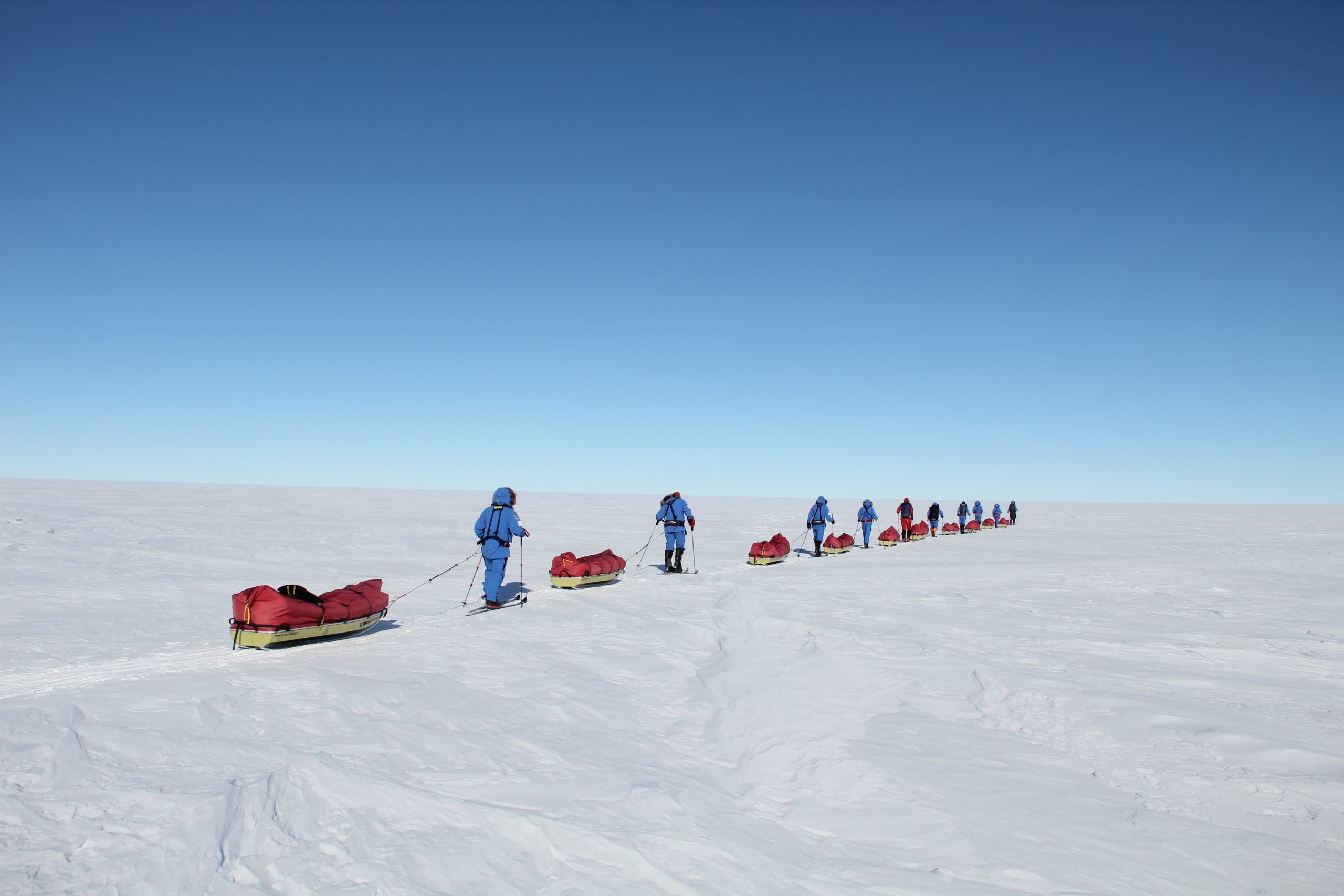 A challenging expedition to the South Pole has given Coventry University researchers the chance to study the effects of prolonged strenuous exercise in some of the harshest conditions on earth. 
Those taking part in the expedition were subject to tests before and after the expedition, as well as being monitored during the journey via body sensors. The research could have many applications useful to both medicine and the military.  
The Inspire 22 team skied more than 900km in 47 days, setting out in the polar summer in December and returning in January.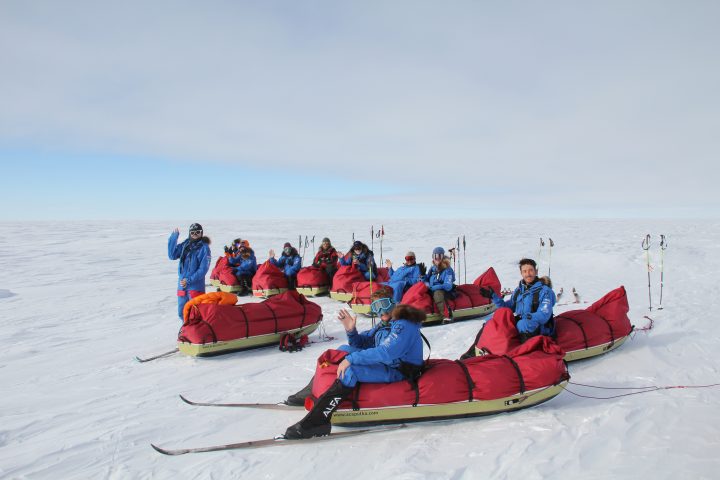 Consisting of men and women from both the military and civilian life, the nine-person team were challenged physically and mentally on their expedition, experiencing temperatures as low as minus 45 degrees celsius. 
Although team members were provided with all the food they wanted, sustained polar travel meant they were operating in energy deficit – burning more calories than they ate. 
Despite some team members consuming up to 6,000 calories per day, everyone taking part lost weight through travelling vast distances pulling equipment and supplies. 
Dr Doug Thake, Associate Professor at Coventry University's Research Centre for Sport, Exercise and Life Science, said: "This is all about understanding the human body when it is going through sustained periods of exercise whilst being in energy deficit. Our evidence suggests that such people's metabolism is elevated at rest and changes in response to exercise when they are exposed to cold environments.
"This kind of research with fit and healthy participants may help give us a better understanding of disease processes, such as cancer, where patients experience a negative energy balance and lose weight. It may give us greater insight into how those living in human disaster zones cope with conditions where they may be doing a lot of physical exercise but not getting enough calories. 
"Our role is to carry out tests pre and post expedition and we're well set up to do that here – with our environmental chamber we can simulate temperatures of minus 25 to plus 50 and altitudes from sea level to the summit of Everest. Prior to the expedition the participants used the chamber to see how they could do things like pitch tents in extreme cold environments. 
"It's great to be part of a collaborative project such as this, working with world-leading experts in the field."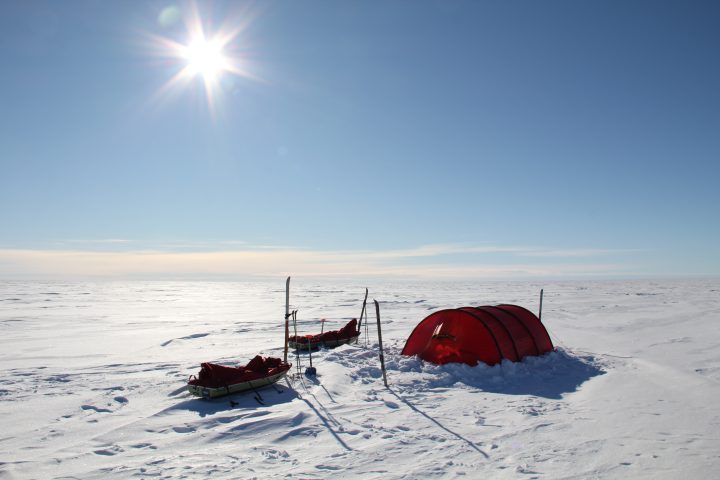 Major Natalie Taylor, who led the military team on the expedition, said: "All the participants were given the choice to take as much or as little food as they liked. I chose to take slightly less because it is extra weight to carry, it's not about whether you are carrying enough food, it's about deciding on balance how much of it is worth carrying.
"It is an inevitability on polar expeditions that people tend to enter calorie deficit and lose weight, however if you're losing fat and not muscle for example, that's not necessarily a bad thing, in fact you could argue that you're actually getting fitter.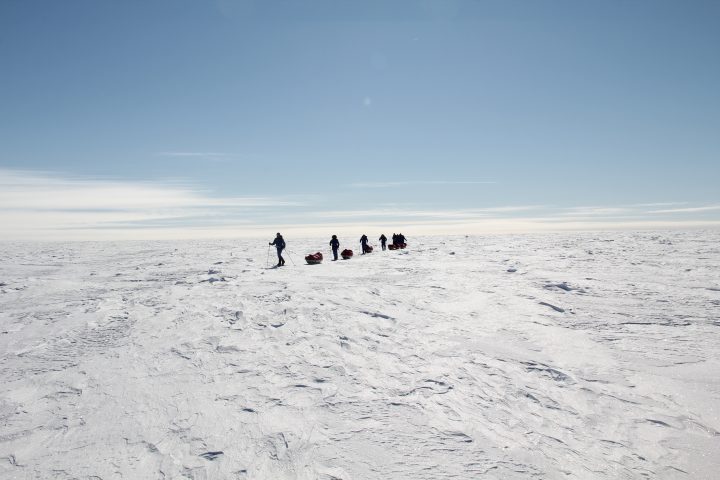 "One of the most interesting features of the research for me was the use of sensors to take measurements when we're out on the ice and the potential role in the military that could play."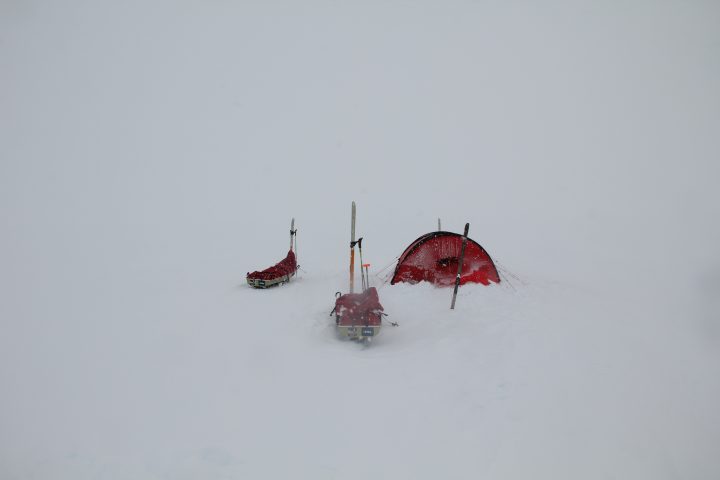 Chris Imray, Visiting Professor at Coventry University and leader of the civilian team on the expedition, added: "We have undertaken previous research expeditions involving all male and all female teams but one of the issues with those studies was that it was difficult to compare how different sexes reacted, as the expeditions took place at different times with potentially different conditions. Having a mixed-sex expedition team gives us a much better understanding and this time we've also been able to take measurements during the expedition itself." 
To find out more about Inspire 22 visit https://www.inspire22.co.uk/