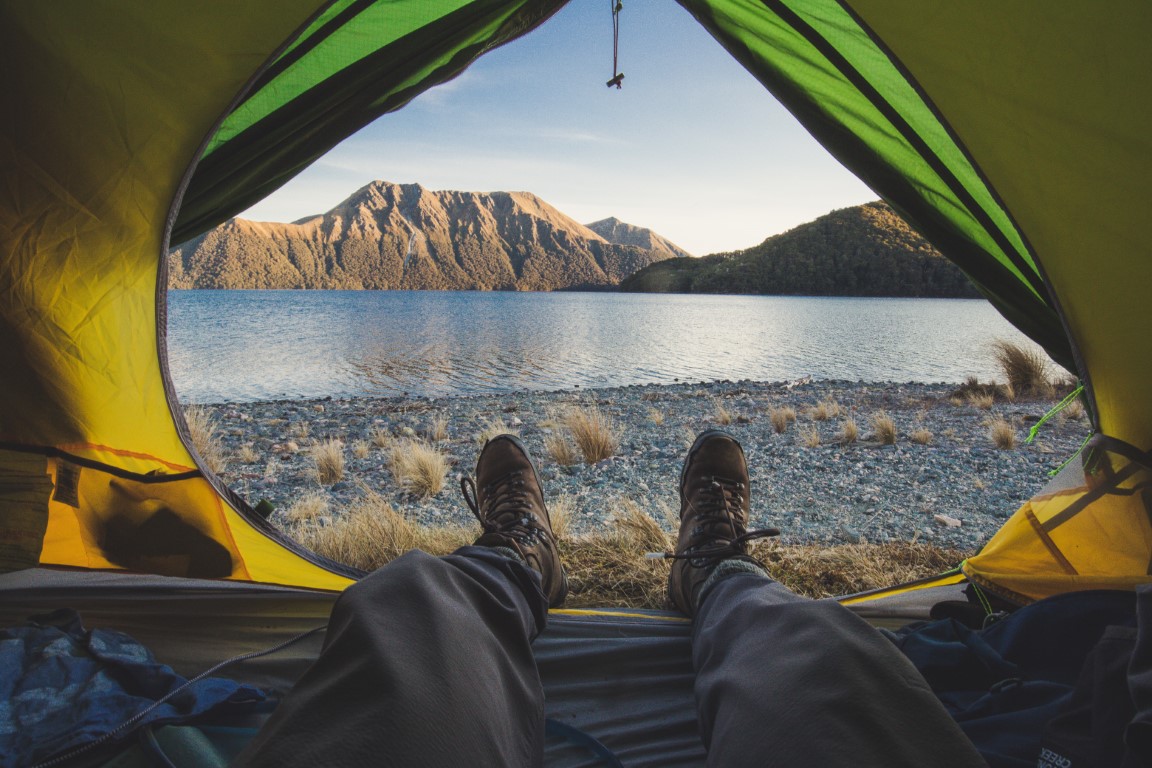 I recently have been asked a few times about my wild camping experiences and well simply – why do I do it? Which brings me to the notion – why we do escape to isolated areas and pitch our tents in sometimes unfavourable/ unplanned conditions? I guess it's one of those things, if you know why you do it… you know.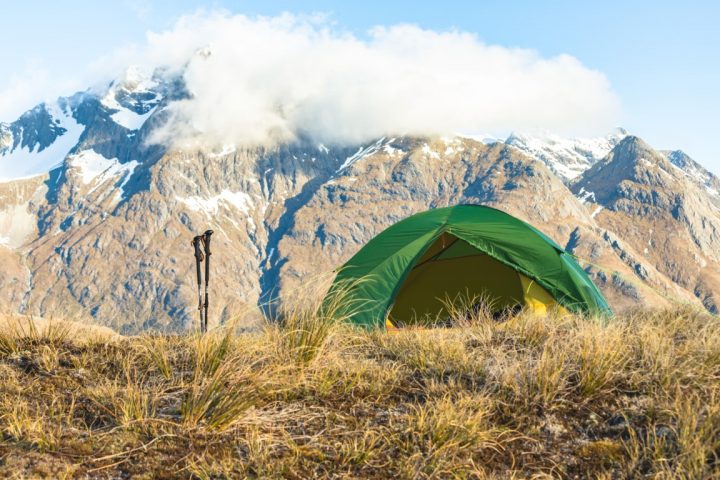 The saying goes 'No risk, no reward'. The experience of wild camping brings with it some risk, for you are looking to camp in exposed locations the majority of the time and the conditions can change very quickly. Speaking from experience, with some incredible moments and experiences wild camping, but also, some very unfavourable ones. One time I was camping at the foot of Mt Chaos in MT Aspiring National Park, New Zealand, looking out over amazing alpine lakes in amazing conditions, a memory I'll cherish for a long time and reflect on. Yet, I also remember camping on the tops of the Black Mountains in the Brecon Beacons, Wales, not nearly as high in altitude as my Mt Aspiring experience, but overnight, gale force winds made their way in, breaking my tent poles and ripping out pegs; it was a long night to say the least. Whether it be good or bad, you learn from it, so I've put together a few points to take into consideration for your next wild camping experience.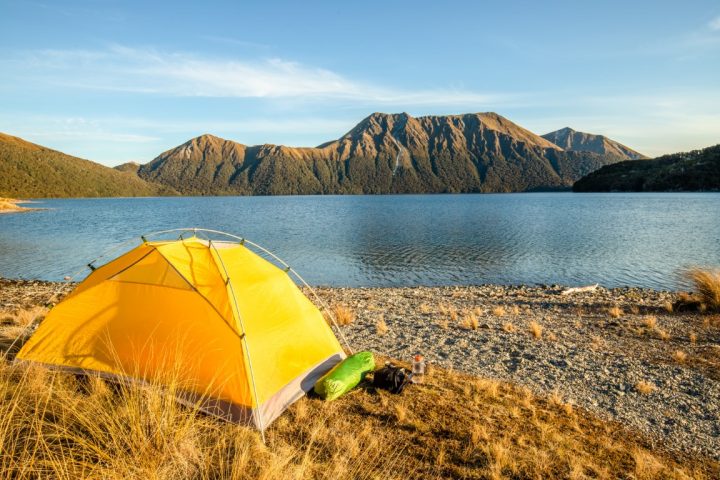 Picking a spot
Very important. Ever-changing conditions particularly in high-elevated areas, it can be tricky to read what the weather is doing and ultimately, is going to do. One minute, you could be falling asleep to clear skies and starry nights. The next, you're woken up at 3am to howling winds and feeling like your tent is about to take its first flight. Taking time to make this decision is good time, for pitching just anywhere can be chancing your luck and you could be in for a rough night. Personally, I like to see what the wind is currently doing and pre-empt forecasts that I have seen before the trip, to see if it is going to change. If so, I'll pitch behind anything big, whether that's a rock wall, a cliff or a boulder, anything that will provide some cover and wind-break. Rain, if it was anything major, I probably wouldn't have set out to begin with, but if there is some coming in, I would opt to see if there is any overhangs or trees of some description that may provide over-head cover. Ultimately, if you're camping on the tops, this will most likely be hard to come by.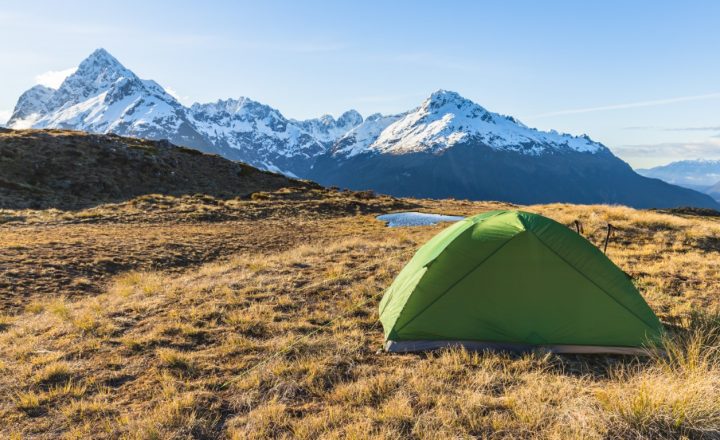 Parting with the Digital World
I think we all get stuck in the routine of the digital world, the only known break from it I have is when I go out on multi-day trips. It's healthy and revitalising and it actually gives you a brief reminder of the things that actually matter. That being said, modern-day tech allows helpful tools at your fingertips in the form of digital, multi-scale maps, offline location services and location tracking. This, along with your essential outdoor skills and necessities (maps, compass etc) and you'll be fully equipped to take yourself on a multi-day journey. I do take my phone with me, it's useful if I really need it, but if not, it remains turned off and tucked away. There's a reason we come away to these places and that's to experience nature at its finest and that's without the distractions of the modern world.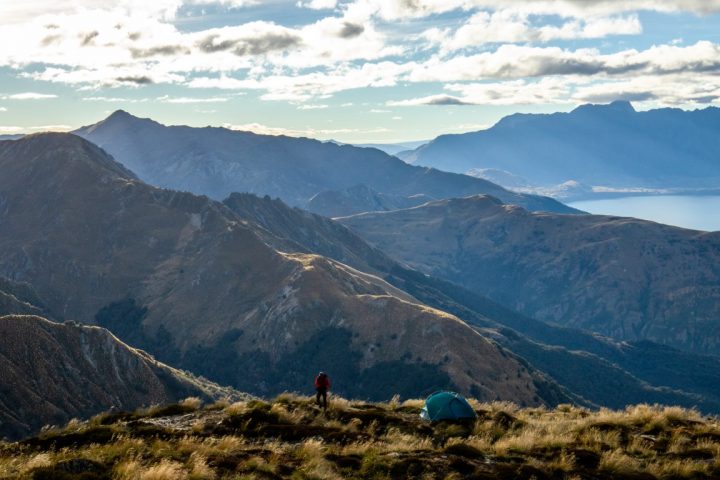 Everything with you
 The one great factor about wild-camping is having everything with you on your back and being equipped for what you're doing, not relying on conveniences. In essence, your bag contains your shelter, your food and your water, all the essentials necessary for survival, taking you back to basics which we rarely think about it in the day-to-day grind of the modern-world.
Keeping your pack organised in a way that makes sense to you is important especially if your trip consists of anything multi-day. A great habit that I adopted from some hiking friends of mine is a day essentials pack… within your pack. Each morning, lay out what food you're going to want each dayand pack it inside a small dry bag, then during the day when it comes to lunch-time, any breaks and eventually dinner, you know that by grabbing your day pack, you have everything in there set for the day, rather than spending time and energy on digging blind through your pack.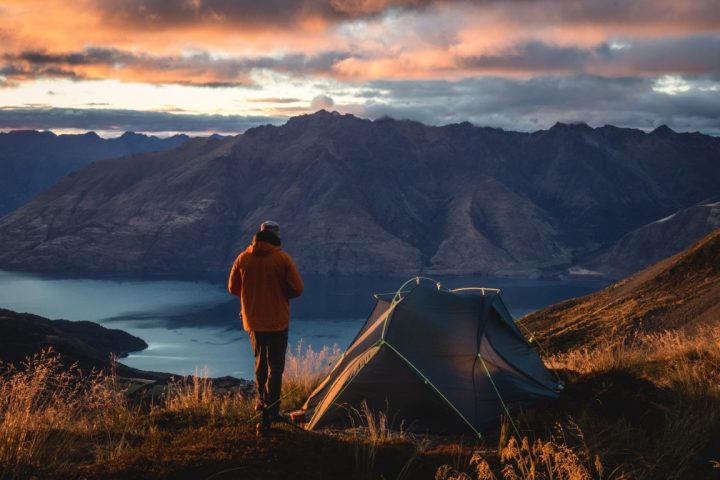 Camping with friends
I have been fortunate enough to experience wild camping and multi-day hikes both by myself and also with friends. My solo trips do provide solitary and peace yet, having friends and companions with you, gives you an experience to share and reflect on later down the line. You will experience hardships and challenges along the way which you work out and solve together, both at your best and at your worst, you get through it. These fantastic memories and moments you get to share with them and it could be months, or even years down the line, when you can sit down and reflect on those moments with them, as let's face it, you only truly understand how good it was if you were actually there to experience it. Not only that, but you may find doing so can shed some kg's off your pack, sounds good right?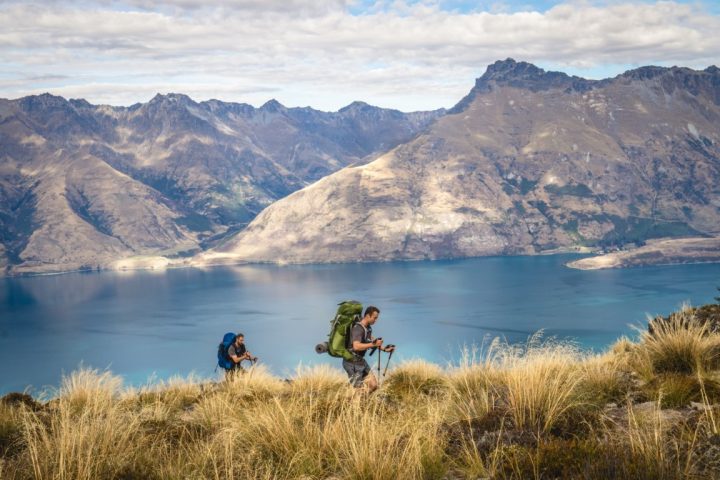 For better or worse
Putting yourself out there is pretty much the summary of it all, you are literally out there, for whatever comes, you will experience it. Weather patterns are ever-changing so in some remote alpine locations, you truly never know what it might do. However, even though it might all doom and gloom, it does have some immense rewards mentally, giving you the gift of being somewhere you wouldn't usually be and no doubt, in weather conditions you wouldn't normally be in. If I had the choice, I'd most likely stay in if the weather was gloomy outside, but with all the haze and fog, it's conditions like these where I have actually had some of my most amazing outdoor experiences to date.
Mistakes
 An essential. Every experienced wild camper/ hiker/ explorer has more than likely made a mistake or two in the outdoors, no matter how big or small. In my opinion, it can be a great experience to make a mistake. Forgetting your blister plasters, an extra meal, not breaking in your boots before a big trip or even forgetting to check the local and mountain forecasts for where you're going, these are all fantastic mistakes to make, because… you learn from them. There's never too much planning, the more variables you can take away, the less risky the experience becomes and soon enough, you're confident, equipped and ready to head off. I've forgotten many essentials, extra socks, not filling up enough water at a reliable water source and even forgetting my thermals, but now I make lists and itineraries, ensuring those important essentials don't get forgotten again. So, whether it's a full list/ tick sheet of your gear and what you need, spending time scanning weather forecasts or maybe a photo on your phone of all your equipment laid out, ensure nothing is forgotten and a more relaxed experience on your adventure will follow.