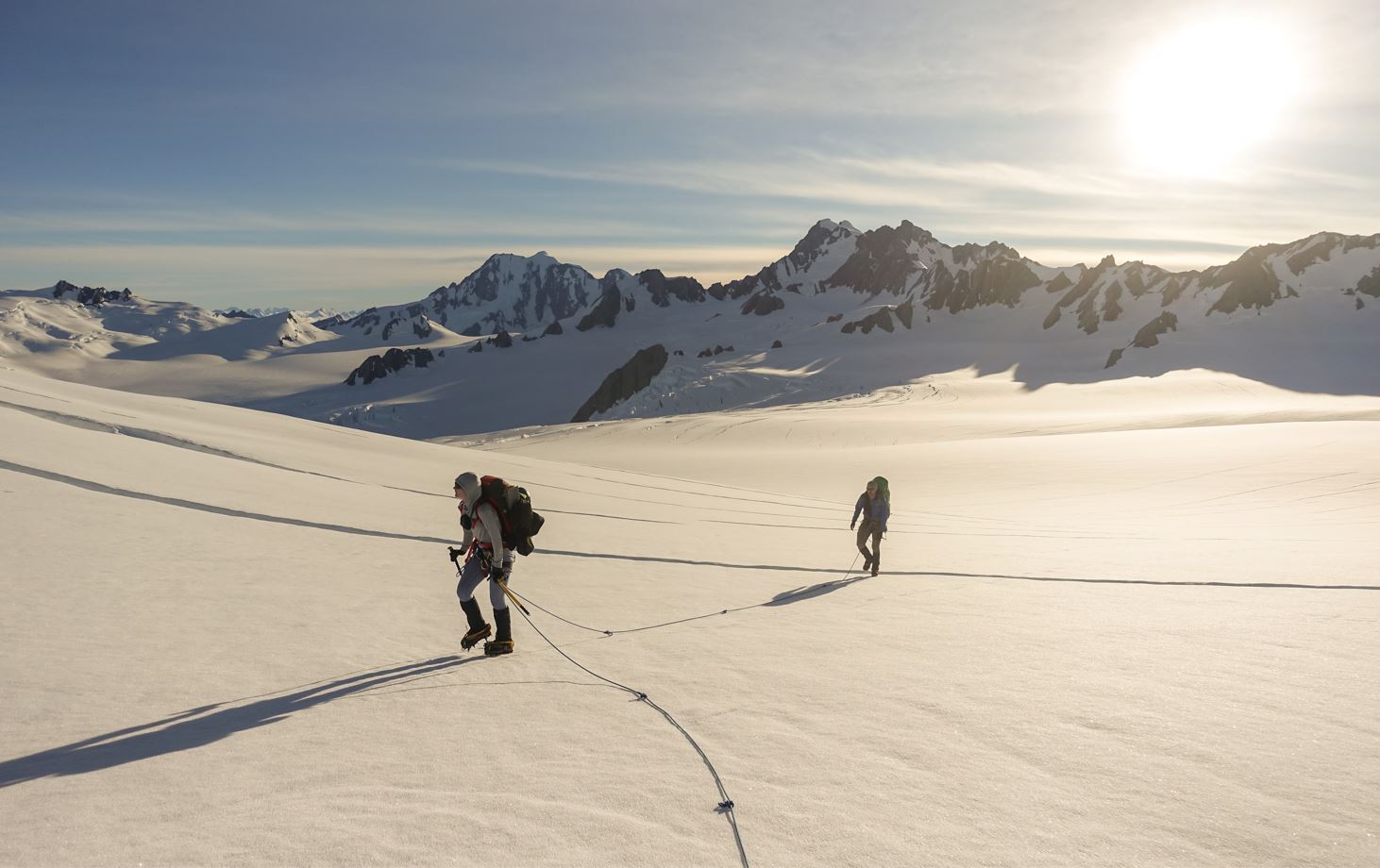 Source: New Zealand Mountain Safety Council (MSC)
A world-first research project involving the New Zealand mountaineering community focuses on developing a deeper understanding of mountaineers attitudes and behaviors towards avalanche safety.
The project, led by the New Zealand Mountain Safety Council (MSC), was triggered by its data analysis that shows since 1998 there have been 27 avalanche fatalities in Aotearoa, with 19 (70%) of them involving mountaineers.
While the overall number of avalanche fatalities is low compared to many northern hemisphere countries, it is the higher representation of mountaineers that makes this so unique.
MSC Chief Executive Mike Daisley says that purpose of the research is to gather more data before any evidence-based prevention decisions can be made.
"Our mountains are unique, while not regarded as being overly high on an international scale, they experience some of the most challenging and constantly changing weather anywhere in the world, they're rough, rugged and steep and the snow can be a real mixed bag."
"There's likely to be many factors contributing to these avalanche fatalities; it could be the terrain, the weather, the very limited opportunities to get out climbing. It also may be a cultural thing – there could be attitudes towards avalanche safety that are also contributing to these tragedies and that's what we're seeking to find out," he says.
To conduct the research, MSC has partnered with Research NZ, and by using the combination of an external expert reference panel, numerous interviews with mountaineers and avalanche survivors, has developed a comprehensive survey.
As a collaborative approach, national and regional mountaineering and alpine organisations, membership groups and clubs are also on board, sharing the survey with their members.
Daisley says the findings will be used to shape future avalanche incident prevention for mountaineers, and could significantly influence changes in training, education, resources, public information, and the New Zealand Avalanche Advisory (NZAA).
The survey is now open for mountaineers to complete, or find it on the MSC website.
ENDS: 
For more information on avalanche data, relevant alpine/avalanche fatalities or NZ mountain Safety Council's work, see these links:
*Note: the survey will be running throughout January, with a closing date yet to be confirmed.
Contact Communications Advisor Rebekah Wilson at [email protected] with any other queries, data or photos.
Mountain Safety Council has been working for more than 50 years to encourage safe participation in land-based outdoor activities throughout New Zealand. They do this through the development and promotion of safety messaging, by identifying and responding to insights provided by the ongoing collection and analysis of data and by building partnerships with relevant organisations.
#MakeItHomeNZ