Features
Trending
A letter from Hawaii
Sean Davey Master Photographer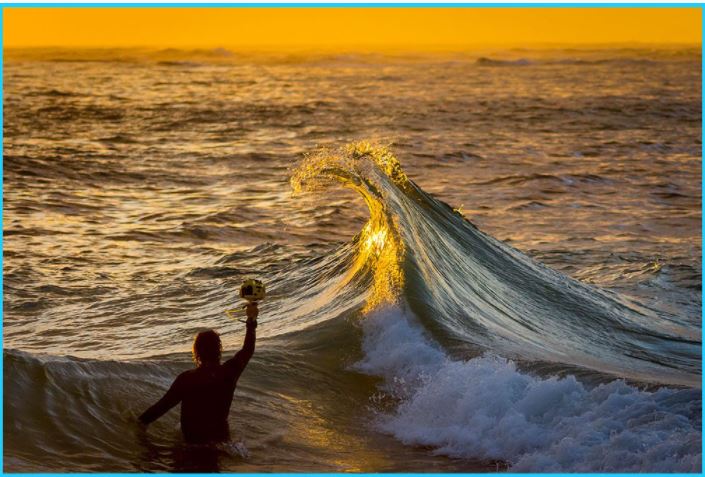 Sean Davey has worked with Adventure Magazine for over 20 years, he is the quenticental master photographer, his images have graced the cover of numerous magazines and now also the walls of homes, hotels, restaurants and galleries worldwide.
From Sean:
I have not travelled for more than a year and of course, this is largely because of the pandemic. I haven't felt too inconvenienced by the covid 19 restrictions though, simply because I live in such an incredibly beautiful place and it's hard to find other places, just as good as Hawaii.
One thing that has always fueled my desire to travel however, is the thrill of what's around that next corner, over the next hill.
That to me is a very motivating factor, especially when combined with my love of photographing very spectacular light. It's often why I get out of bed long before the sun rises. As someone who photographs the coastline and beaches regularly, I know that the highest tide always falls at night, always leaving the beach free of footprints at first light. That is of course, unless I want to have those footprints in my picture; they do sometimes factor into my creations.
Summer is almost here. We had an unusually chilly March this year and strangely, not very much surf either. The upside though is, that the summer months are just round the corner and all the underwater goodness that comes with it. Oahu's north shore might be the traditional home of big wave surfing, but during the summer months, all that turbulence turns into some of the clearest snorkeling you'll ever encounter. The whole north shore just becomes a huge fish tank with large schools of fish, Hawaiian sea turtles and spinner dolphins – and even the occasional Hawaiian monk seal. You can see a pretty good cross-cut in my Underwater/Sealife gallery here.
These are two such canvases at my client, Stu's house.
This is why my handprinted creations are a great buy.
I create my own canvas and prints.
I print up to huge mural sizes.
I use premium papers, archival inks and exhibition canvas from Epson, the print scene leader.
I sign every print and include a certificate of authenticity which details the date, the name of the print, its buyer and even a visual of the picture.
I ship most orders within 48 hours, but often within 24 hours, and ship worldwide.

I guarantee that you'll receive your art in perfect condition. If it doesn't arrive or comes damaged, send me an email and I'll happily replace it.
My personal signature is the only real sure fire way to know that you're not only getting an authentic original canvas or print actually printed by me, but also on the high quality Epson materials that I use. It's printed just how I envisioned that picture should look.
Epson products are truly resilient to color and density changes. I printed and hung 4 20 x 30 inch canvases more than ten years ago, which I stapled to the ceiling of my office loft. The hot Hawaiian sun beams down on the other side of that ceiling day-in in day-out, 24-7, 360 Yet those 4 canvas's all look as brilliant and colorful as the very day that I printed them, more than ten years ago. To me, that's pretty compelling evidence on how great their products are.
If there is a picture or arrangement that you don't see here on this site, simply email me and I'll let you know what the options are.
Till next time, aloha
Sean