Features
Breaking the rules, tattoos and the freedom of freeskiing.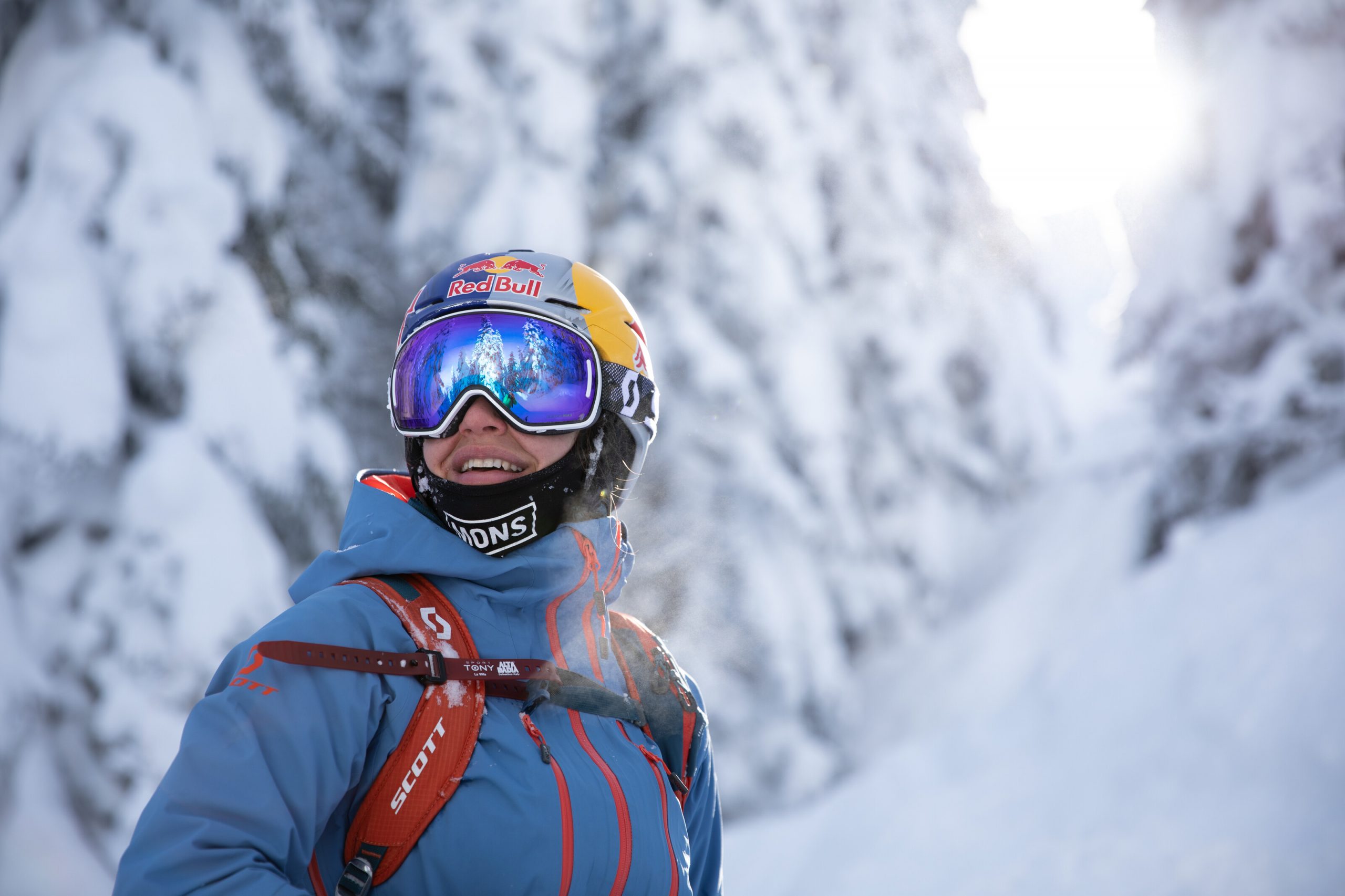 Arianna Tricomi is at the forefront of world freeskiing, capped by being twice crowned the Freeride World Tour champion.
Ahead of the final leg of the tour, in Verbier the Italian skier talked about her parents, the artistry of the snow and how she has reshaped her approach to the sport.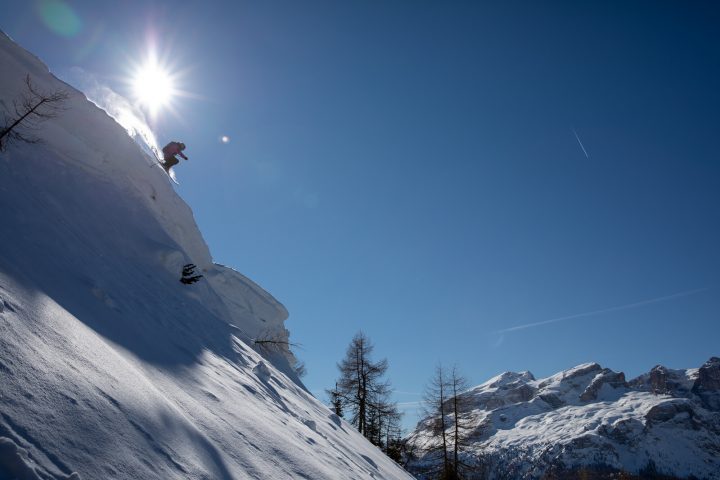 You recently skied your dream couloir where you grew up for the first time. When did it first become a dream and why did it take so long for you to ski it?
It's been a dream my whole life pretty much from the moment where I realised what it was. I think the coronavirus made it more real because I moved from home about seven years ago from the Dolomites to Innsbruck where I still live. I go back home for a week so I go shredding and don't plan a bigger mission. Corona kind of slowed down everybody's lives and I had a chance to go back home and spend two weeks instead of one to realise this dream. And it was, wow, it didn't disappoint. I even have a tattoo of it!
Growing up in the mountains, you were always destined for the snow, and with the family background too…
For sure, my mum was a World Cup skier and did the Olympics in downhill in Lake Placid in 1980. I grew up with her and she was super passionate. She really loves skiing and she showed me all the aspects of skiing – not only racing but telemark and ski touring and powder skiing. It opened up a world of possibilities and now I will be skiing forever.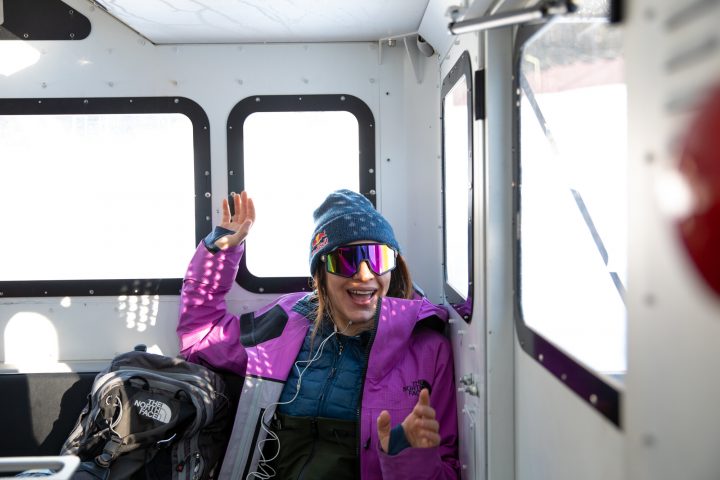 Did you veer away from the Alpine side of competition to avoid following the same route as mum?
No, it wasn't because of her. I was just too much of a rebel for that world. It was too strict for me. Now freestyle skiing has changed so it's a bit more like that but I just wanted to have fun and everyone was so serious with so many rules. So, I quit when I was like 15 or 16. It was a hard decision as mum did it and I didn't want to disappoint her and my trainers. I moved to freestyle skiing and did slopestyle for four years. The last year of the competitions was the first FIS year when the discipline became Olympic. For me, it was like going back to Alpine, oh no, man, not again. So, I had to quit again – too many rules!
So, you were just a bit of a free spirit?
I guess my mum realised that more and more. My dad was a jet force pilot. I would say that he was the biggest adrenalin junkie in the family but a strict one – he grew up in the military and strict and stiff. So, it took time with my dad to get used to it. He was like why spend so much time skiing, no, you must study. Now he's pretty stoked that I make a living out of skiing. Back in the day I would go skiing but he made sure that I went to university. I did that so I'm super thankful that dad pushed for that.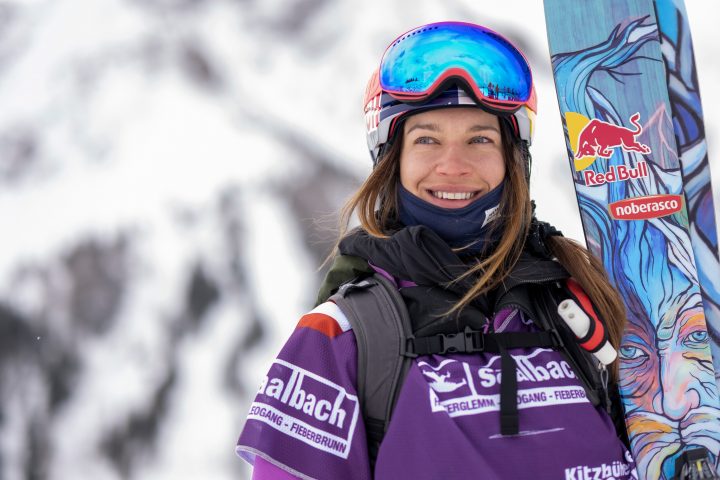 What is it about freeskiing that you love the most?
That super connection with nature is the most powerful thing. It's so nice to look at the mountain and decide with your eyes that's something that I want to ski and make a turn here, I want to jump here, you're kind of an artist where you draw your line. It's just you and the mountain. I have to figure out a safe way down. It's always super creative. I feel like a child forever.
Have you ever fallen out of love with skiing?
No, when I click into my skis I feel like I never grow old. It's always the same feeling and that same joy. I don't ever get bored. I think no matter what I will do the next 10 or 20 years I will forever be skiing.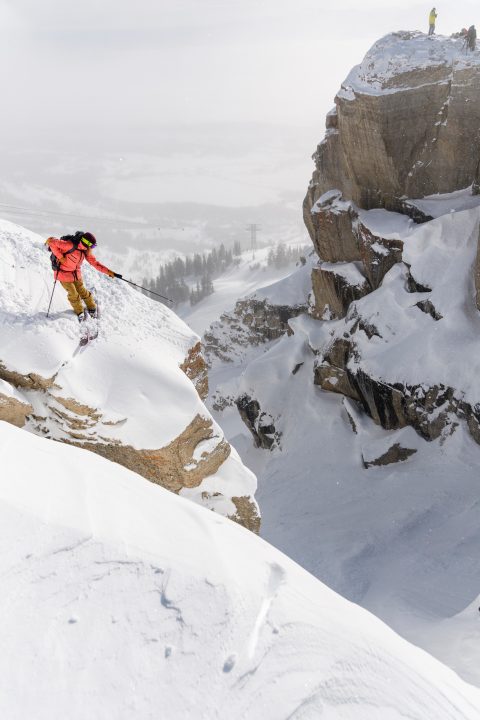 On a more sombre note, you put out a powerful Instagram post a few weeks ago about a skier caught up in an avalanche, who sadly died. How much of an impact did that have on you?
That was heavy. Our sport is beautiful, but it has this negative side. It really opened my eyes to what an avalanche is. You hear about it, you see the videos, you take every course and each year you refresh your skills, so you know so much about being in that situation, but it's very different to experience it first hand. It opened my eyes about what it is and how terrible it is.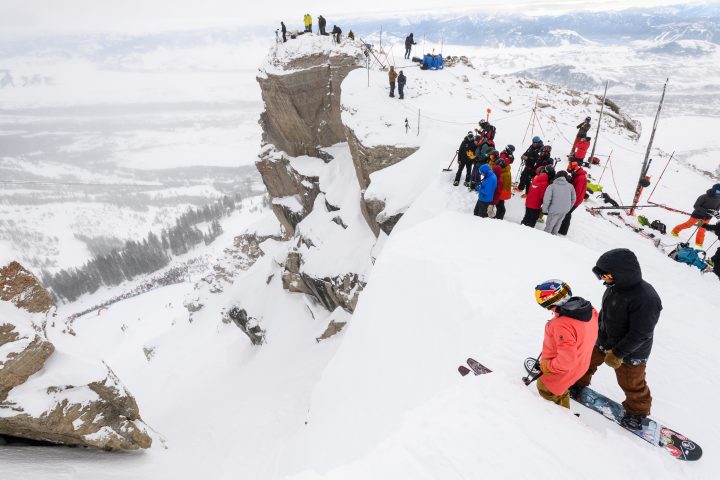 You said in that video that it would change the way you feed out information on social media. How will that manifest itself?
On social media, we don't share so much about the negative sides of things, more the hype and beautiful side. I'm happy if I can share a bit more of my knowledge, at least of what I experienced these past years. Maybe for us it's taken for granted to know such things, but not for everyone out there. It's not that logical how you move on the mountain, so I started sharing a bit more social media.
Despite this tragedy, will you still push the boundaries?
I will definitely still push myself this year on different skiing – not so much lines but tricks. I tried the biggest step down 360 of my life with the Legs of Steel boys. It just felt right. Usually I try to go with the flow. If it doesn't feel right, don't push yourself too hard.
Are you buzzing when you pull off a trick?
It keeps me alive doing the tricks. I still feel like I'm 15 years old – it gives you that wow joy. I love skiing. I don't think it will ever disappoint me. It's what I live for.
What's next for you? You've skied your dream couloir, are there other things on the to-do list?
I have a very long list but that keeps on changing with my mood and vibe. I would love to go to Alaska and film there – that would be one of my biggest dreams. It was almost going to happen last year and then coronavirus happened. That's still on my list. And also, I do have some couloirs in mind in the Dolomites so try my backyard more. I also have the dream to do the mountain guide course one. That would be the ultimate dream of being a mountain girl.