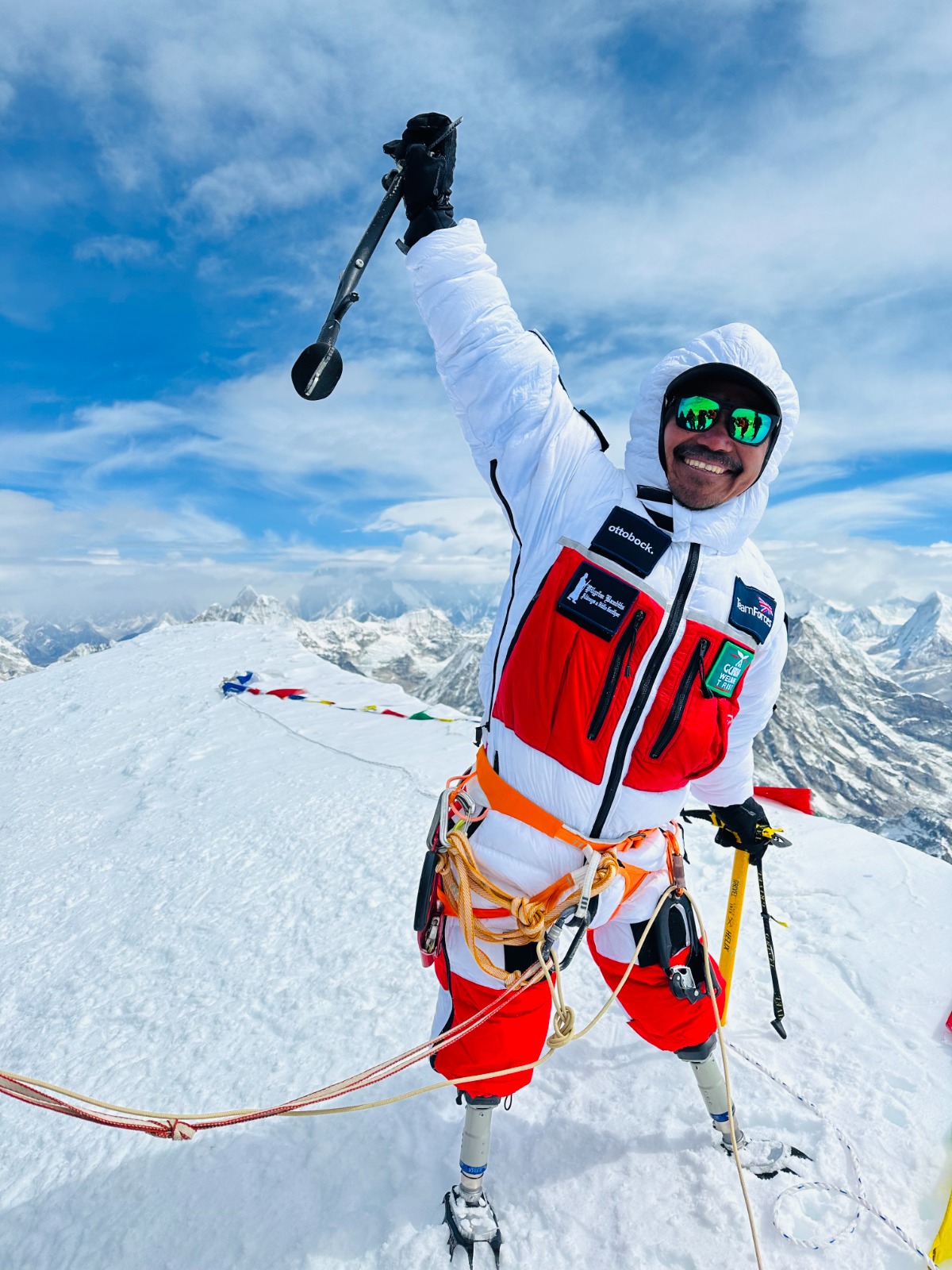 Hari Budha Magar, the man attempting to become the world's first double above-the-knee amputee to summit Everest, has just climbed to 6,476m on his way Everest base camp, the starting point for his world first climb.
Having been acclimatising, altitude training and conducting final kit tests around Mera Peak for the last ten days, Hari and his mountain guide Krish Thapa reached the 6,476m summit on Sunday 16th April, before heading to at Everest Base Camp by helicopter this week.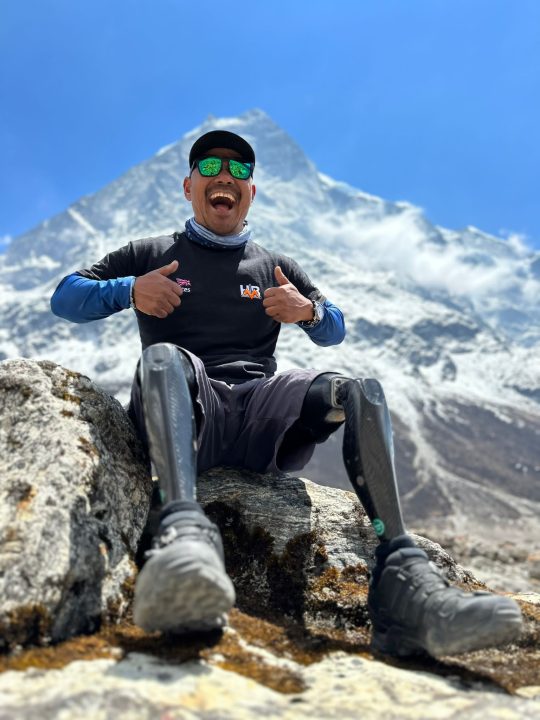 "It's surreal to finally be here, after so much hard work and training," said Hari.
"Just a few years ago, someone with a disability like me wouldn't have been allowed to attempt Everest, but here we are about to take on the world's tallest mountain."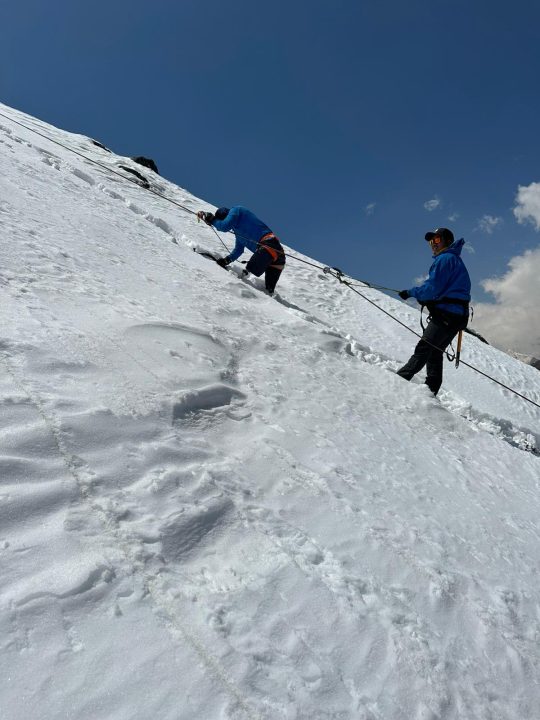 Having lost both of his legs in Afghanistan to an IED in 2010, Hari already helped get Nepal officials to overturn the rule, banning people with disabilities climbing Everest in 2018.
"We just completed our final training climb on Mera Peak, which was amazing. Our equipment is ready – and so are we.
"I'm feeling nervous of course, but confident and so excited. It's all been leading up to this moment."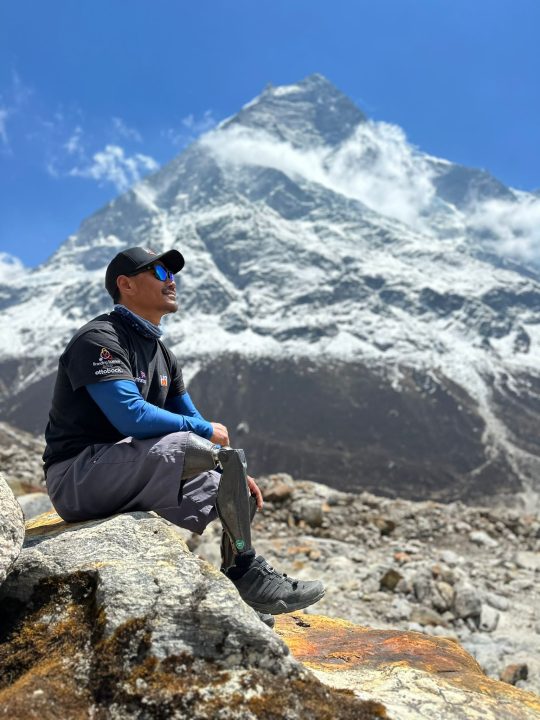 Hari is expecting to begin the climb in the first week of May, the exact date depending on a suitable weather window.
Through the expedition, Hari aims to raise awareness of disability and changing perceptions on what is possible showing that with the right mindset everyone, irrespective of their disability, can climb their "own mountain".
"I would like to give courage to others to climb their own mountain whatever that might be and follow their dreams," said Hari.
"We can achieve anything if we have a positive attitude and right mindset and adapt our life according to a particular time and situation."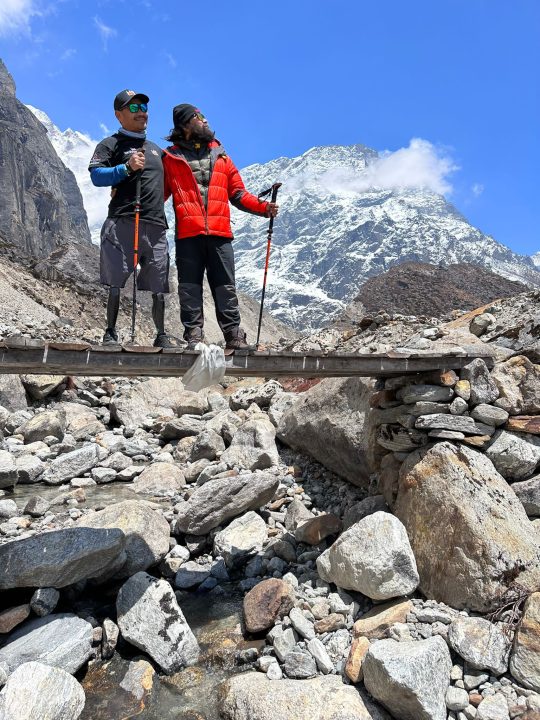 Reaching the 8,848.86m (29,029ft) Everest summit will be the ultimate test. The human body is not designed to operate at that altitude. Add to that his own challenges with reduced mobility and speed, and there is a whole new layer of difficulty to navigate. Hari is three times slower than able bodied climbers because his gait is so short. The longer the climb takes, the more chance something could go wrong.
After raising enough money to fund this epic challenge, Hari has now switched his fundraising focus to raise vital funds for five key charities that helped him on his road to recovery, since losing his legs.
These amazing organisations have given Hari the confidence to create history and become the world's first double above-knee amputee to climb Everest.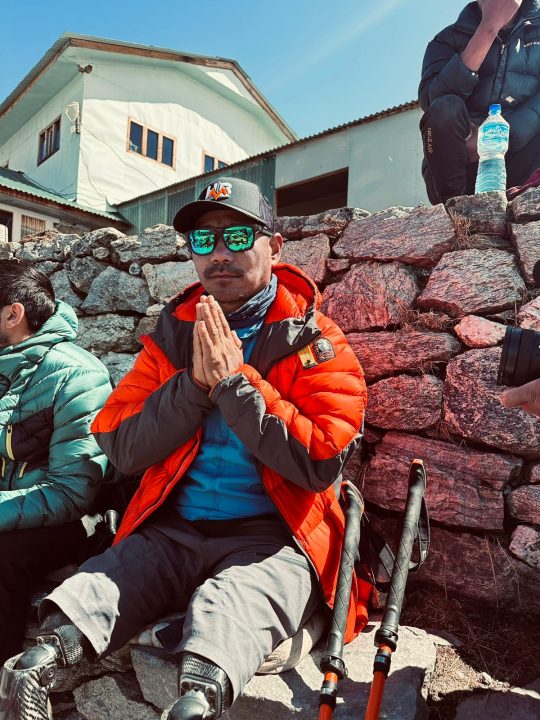 Please see here for the link to Hari's new Crowdfunder campaign: www.crowdfunder.co.uk/p/harieverestappeal.
He will be attempting to fundraise 100 times the height of Mt. Everest (£884,900), for The Gurkha Welfare Trust, On Course Foundation, Blesma, Pilgrim Bandits and Team Forces; all money raised will be split equally.
For more on Hari's adventure, visit www.haribudhamagar.com or to support Hari's Everest Appeal expedition, visit https://www.crowdfunder.co.uk/p/harieverestappeal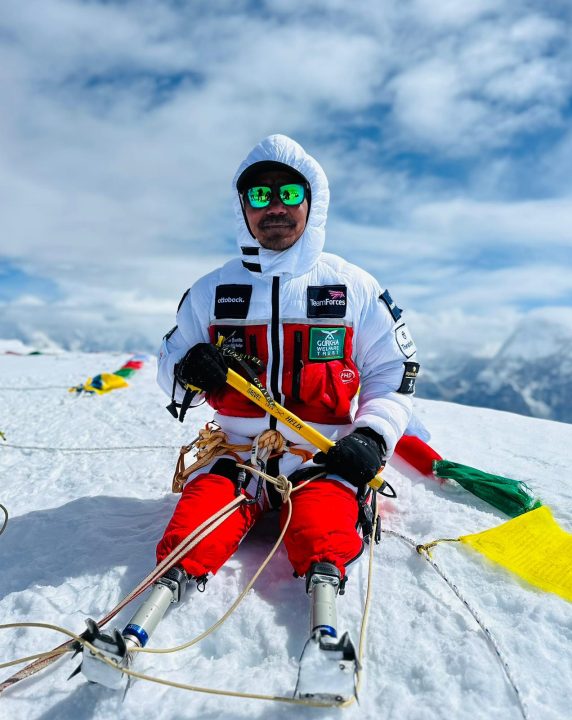 Hari's Achievements 
1st Double above-knee amputee (DAK) to summit a mountain over 6,000m
1st DAK to climb Mera Peak 6,476m
1st DAK to climb Ben Nevis with Genium X3s (prosthetic legs)
1st DAK to trek to Everest Base Camp with Genium X3s (prosthetic legs)
1st DAK to climb Mt Toubkal with Genium X3s (prosthetic legs)
1st DAK to climb Chulu Far East 6,058m
One of 1st DAK's to climb Mont Blanc 4,810m with prosthetic legs
Hari Budha Magar's Biography
Serving for 15 years in the British Army's legendary Gurkha regiment, Hari has transformed from injured veteran to record breaking mountaineer.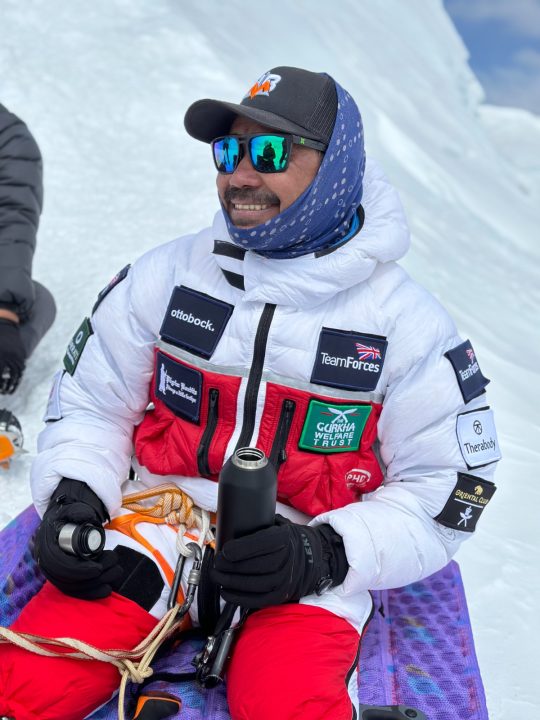 Changing perceptions towards people with disability is what now drives Hari. He is a champion of removing limits, most notably with his persistence and involvement in lobbying officials in Nepal to overturn a ban on people with disabilities climbing Everest in 2018.
Not wanting disability to stop him, or others conquering dreams, he has been continually working to positively transform the way people with a disability are perceived, and how they perceive themselves.
Hari seizes the opportunity to blaze new trails for people with disabilities. He has kayaked around the Isle of Wight, completed multiple skydives, paraglided and bungee jumped. Mont Blanc, Kilimanjaro and his highest to date, the 6,476m Mera Peak in Nepal, are among the peaks he has already climbed.
Krish Thapa' Biography
Krish is a world-class high-altitude mountaineer, ex- SAS Mountain leader and professional guide. He was one of the first Gurkha from The Royal Gurkha Rifles regiment to pass selection into the British SAS, serving as head of the Mountain Troops.
He has been at the front line in Iraq and Afghanistan in countless challenging situations. He led the largest Summit group up Everest of 13 UK special forces and Gurkha and he was the first serving Warrant officer to scale Mt Everest & K2.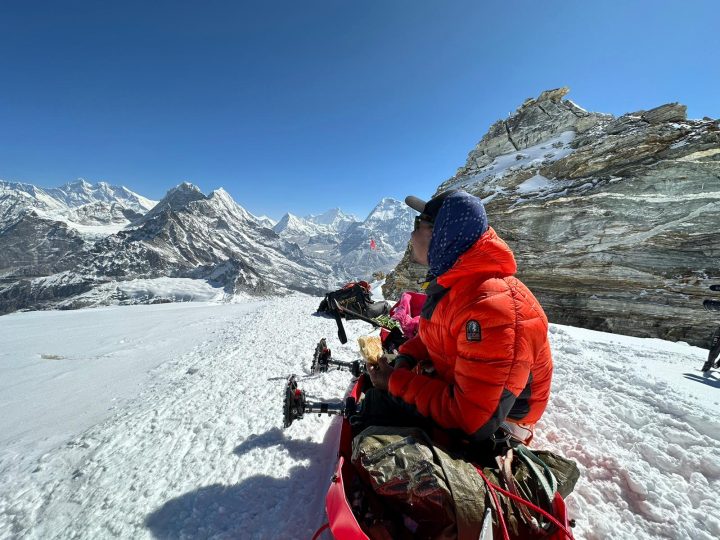 He has guided amputees, blind, deaf, Parkinson's disease sufferers and PTSD veterans on expedition in Africa, Europe, and the Himalayas of Nepal. Without a doubt, Krish is one of the finest and most inspirational climbers in the world.
He has been the enabler behind some of the decade's most important climbs and has helped shatter disbelief in the perceived limitation of disabled mountaineers such as Hari whose ability is extraordinary.