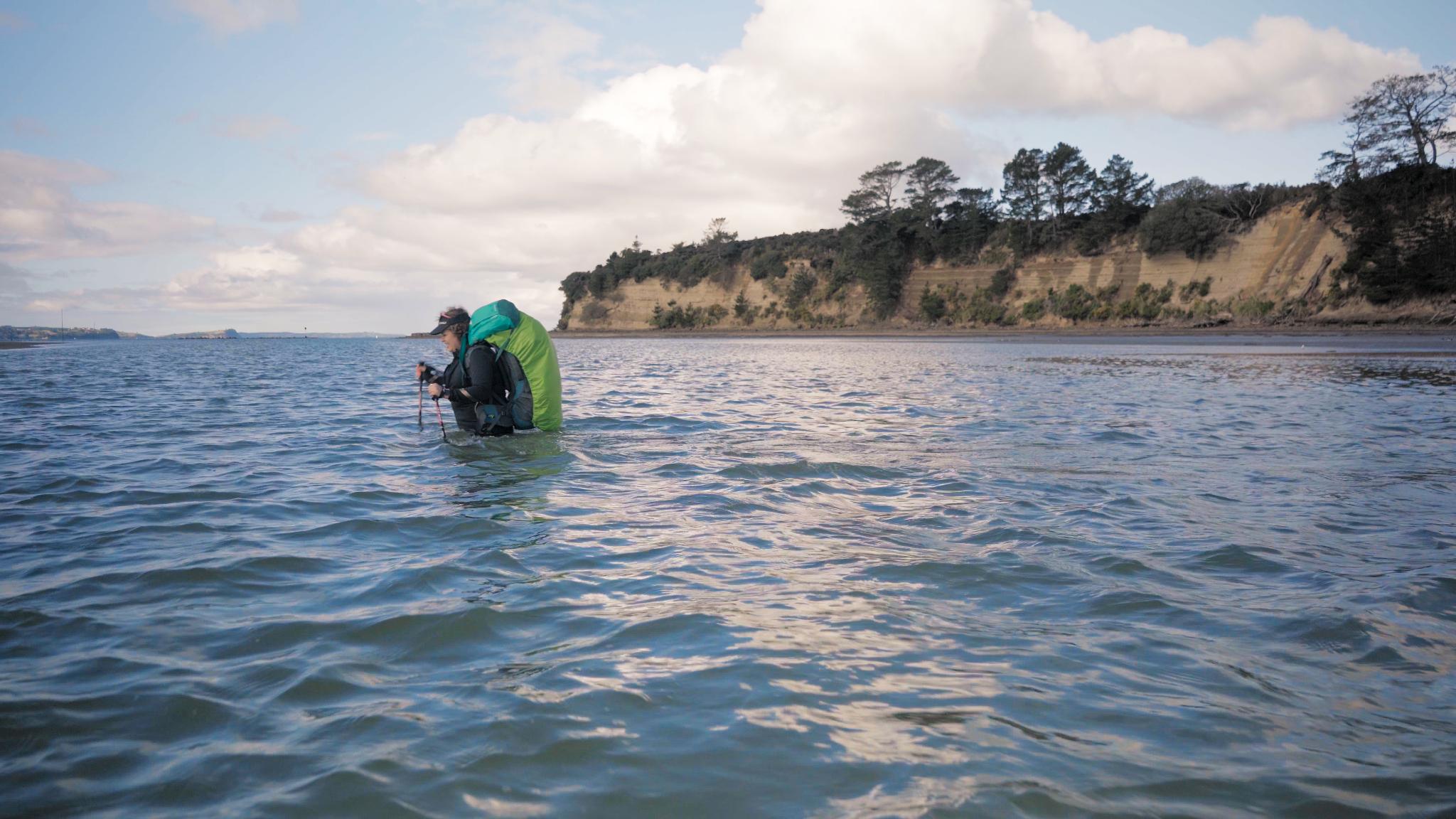 'Got Out' is an innovative New Zealand made documentary short film (1hr)
This hour long adventure-festival style film follows a group of 'every-day' kiwis, who together choose to change their lives by getting out hiking sections of New Zealand's Te Araroa trail (the 3000km length of the country).
The 'Got Out' documentary is hosted by Got To Get Out Founder Robert Bruce (Executive Producer) who together with guide Isaac Railey, find then train a group of urban-dwellers into 'proper Te Araroa hikers'.
This group of adult strangers soon become close friends, bonded by the challenge of hiking some of the most difficult sections of Te Araroa.

…No-one said getting outdoors was easy…

The film makers hope 'Got Out' will encourage viewers that they have 'got to get out' and try hiking too, no matter your 'age or stage' in life.
Director:
Award Winning director Ned Brannigan (winner of 'Making an Impact' category, 2023 NZ Mountain Film Festival) has captured the raw emotion, challenge, hurt, pain, and stunning scenery throughout this year-long journey. Ned has created a compelling, insightful, and inspiring documentary.
Back Country Cuisine:

Back Country Cuisine, New Zealand owned and made Freeze-Dri foods have supported the cast and crew with nutrition throughout the journey, and funded production. www.backcountrycuisine.co.nz