Features
HARI PRAYS FOR A SUCCESSFUL CLIMB AND SAFE RETURN
UPDATE
Hari Budha Magar, the man attempting to become the world's first double above-the-knee amputee to summit Everest, has successfully arrived at Everest Base Camp and has joined his expedition team for a traditional Puja (ceremony of prayer) for a successful climb and safe return.
The Puja is an important ceremony where climbers and sherpas pay their respects to the mountain and offer blessings for safe passage before heading up onto Mount Everest.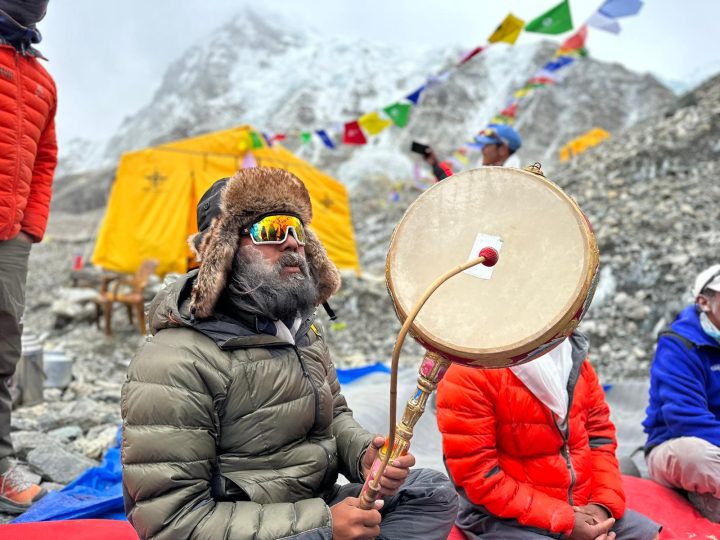 Traditionally led by a Lama, a local spiritual leader, the Mountain Gods are asked by the climbers for permission to climb and for their safe keeping.
A stupa is covered in decorations and sculptures made from butter and tsampa, with plates full of food and drinks as offerings.
Even climbing gear is blessed for the journey ahead.
Tsampa flour, a staple of the Tibetan diet, is spread on the faces of climbers and Sherpas. At the end of the ceremony, it is tossed in the air in celebration and for good luck.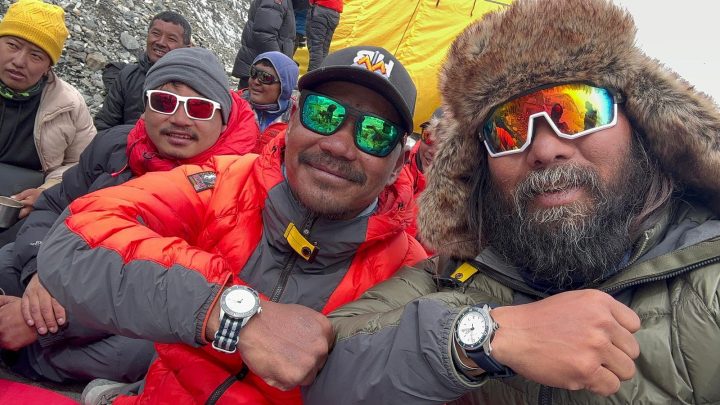 "It is an important ceremony for us as we ask for forgiveness of our presence on mother god of mountains (Everest)," says Hari.
"We are continuing our preparations now and look forward to the climb which we hope will be in the first or second week of May.
"We're all feeling strong and are excited to head up the mountain."
Through his expedition, Hari aims to raise awareness of disability and wants to change perceptions of what is possible showing that with the right mindset everyone, irrespective of their disability, can climb their "own mountain".
"I would like to give courage to others to climb their own mountain whatever that might be and follow their dreams," said Hari.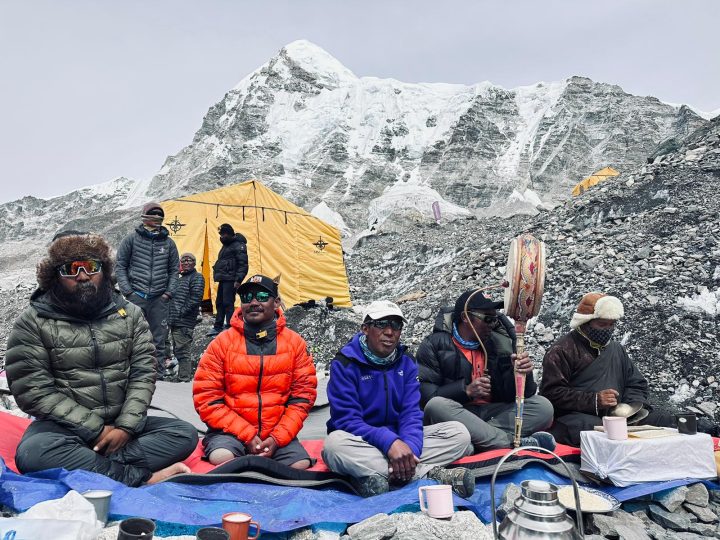 "We can achieve anything if we have a positive attitude and the right mindset and adapt our life according to a particular time and situation."
Reaching the 8,848.86m (29,029ft) Everest summit will be the ultimate test. The human body is not designed to operate at that altitude. Add to that his own challenges with reduced mobility and speed, and there is a whole new layer of difficulty to navigate.
Hari is three times slower than able bodied climbers because his gait is so short. The longer the climb takes, the more chance something could go wrong.
After raising enough money to fund this epic challenge, Hari has now switched his fundraising focus to raise vital funds for five key charities that helped him on his road to recovery, since losing his legs.
These amazing organisations have given Hari the confidence to create history and become the world's first double above-knee amputee to climb Everest.
He will be attempting to fundraise 100 times the height of Mt. Everest (£884,900), for The Gurkha Welfare Trust, On Course Foundation, Blesma, Pilgrim Bandits and Team Forces; all money raised will be split equally.
For more on Hari's adventure, visit www.haribudhamagar.com or to support Hari's Everest Appeal expedition, visit https://www.crowdfunder.co.uk/p/harieverestappeal