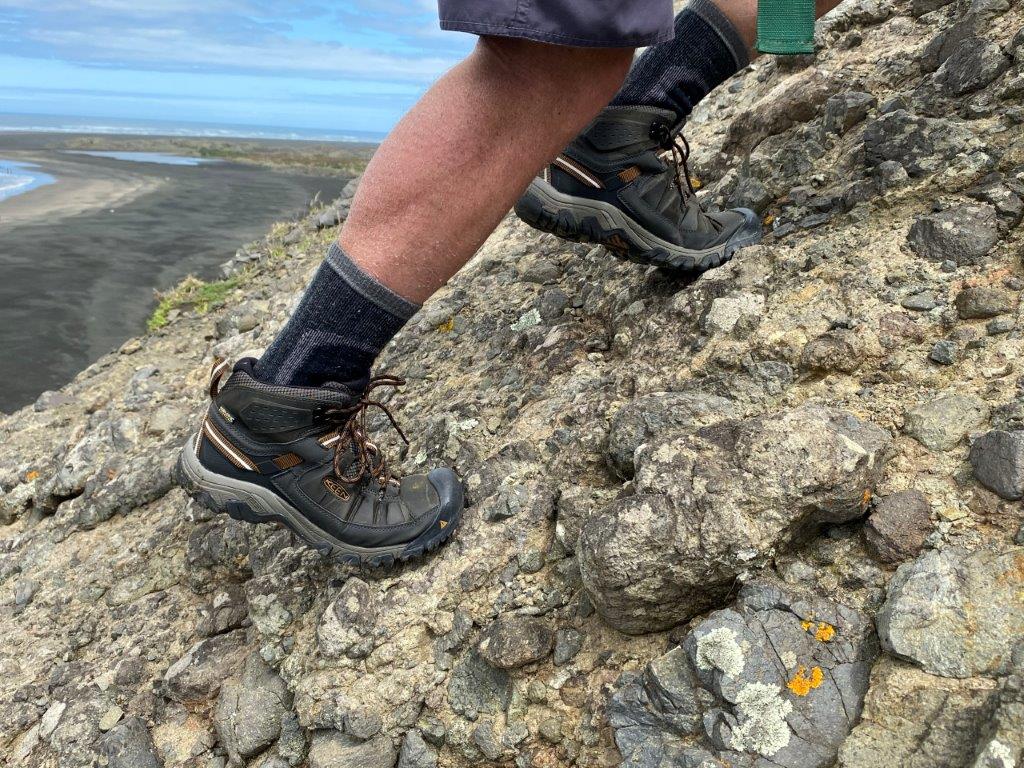 Finding myself suddenly looking for new pair of hiking boots and needing them in a hurry, I did some research and decided to take a punt and order a set of the popular Keen Targhee IIII online.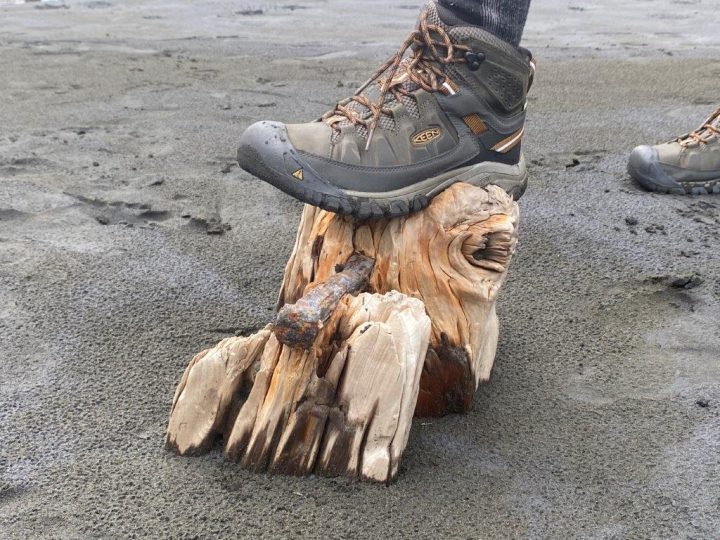 Selecting, ordering and delivery were stressless, but it was a big ask to venture out to our rugged West Coast in brand new boots and not expect some issues. I was as nervous as a train commuter watching the doors slam shut and realising they didn't have a mask. I was expecting pain, it was just a matter of how much.
The stress turned out to be a waste of good energy. The Targhee is without doubt the most comfortable boot I have ever worn. I had absolutely no issues – it was like buying a new set of trainers. The fit is snug especially under the arch of the foot and the boot, as promised, seemed to mould to the shape of my foot.
Terrain for our trip varied from soft sand to mud and steep rocky ridges. Not only did my feet stay dry which was a whole new experience for me, but I have never felt so confident boulder hopping or climbing those rocky slopes. I expected good ankle support but because of the firm fit and the flexible sole, they felt more like hiking shoes than boots.
During a recent venture across the Tongariro Crossing we found ourselves short of time and having to step-it-up in hot, humid conditions to make it to the pickup point on time. When we did arrive I was dreading the odours that would be wafting out to greet everyone as I changed out of the boots. Once again I was pleasantly surprised. Not only did no one get any opportunity to comment on foot-odours, but my feet didn't have that damp pink look. These boots really do breathe – I don't understand how they could be so waterproof and yet still breathe, but I am happy to enjoy their technical expertise.
Lacing up is easy with the system they have set up. I'm not sure why the tape on the back of the boots is reflective, but it looks pretty cool. Overall, these boots are great value. My only regret is I wish I had discovered them earlier – I might still have all my toenails intact today if I had.
for more details go HERE
Eric Skilling – Adventure contributor (this is not a paid review)