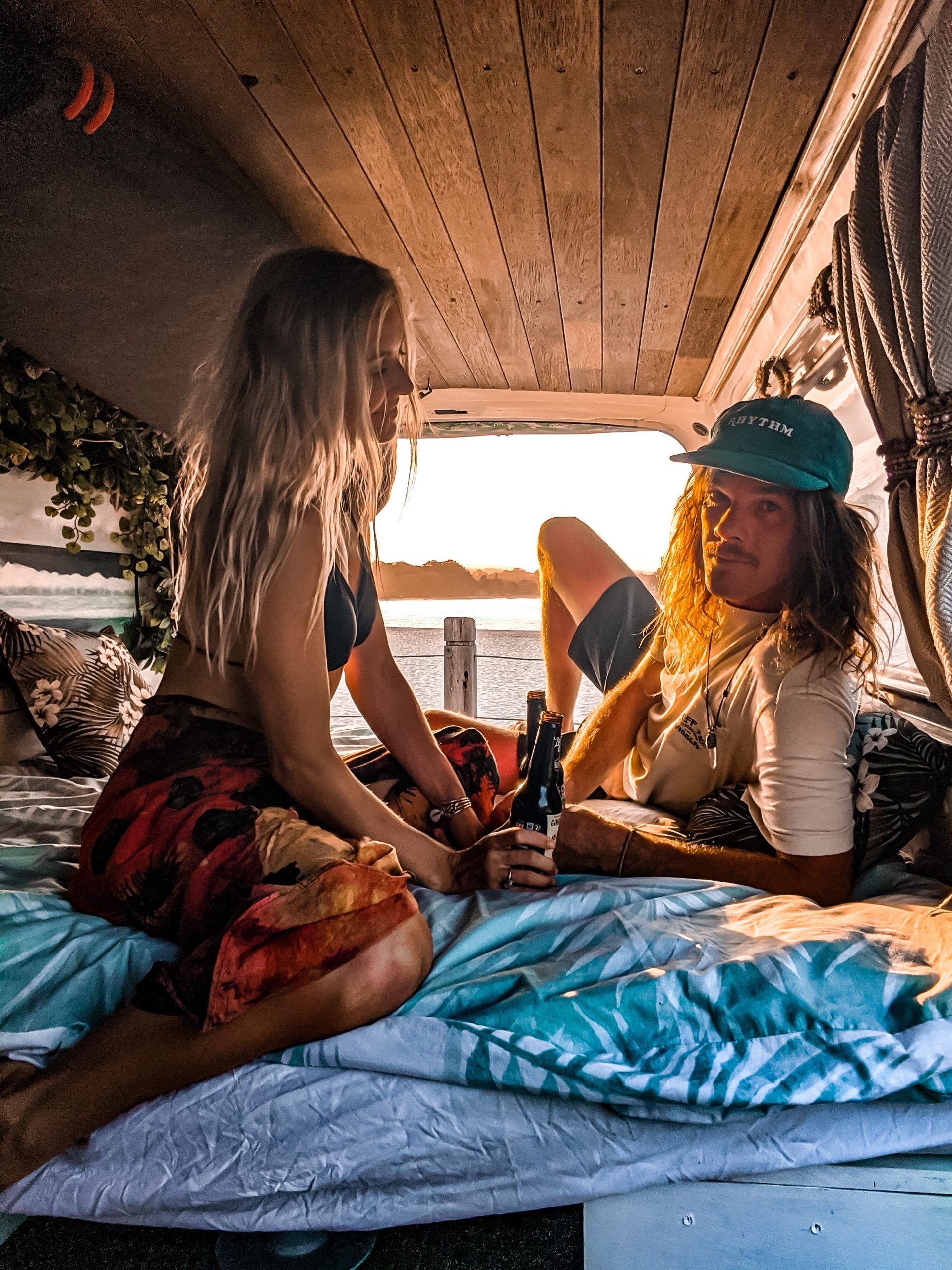 Van life is becoming increasingly more popular and there's definitely a reason for it, who wouldn't want this kind of freedom when it can be experienced as if you haven't left the comfort of your own home? Speaking of homes, owning a house nowadays is becoming an extremely difficult task. We, being Jordan Whitcombe and Jess Middleton decided to pursue our dream project of renovating a van and to us, that was buying our first house, yet better. In fact, we could transform our van exactly how we wanted to, and where we wanted to. Our van 'Dusty' is our greatest and happiest investment along with our pup Chet who also joins us on our travels.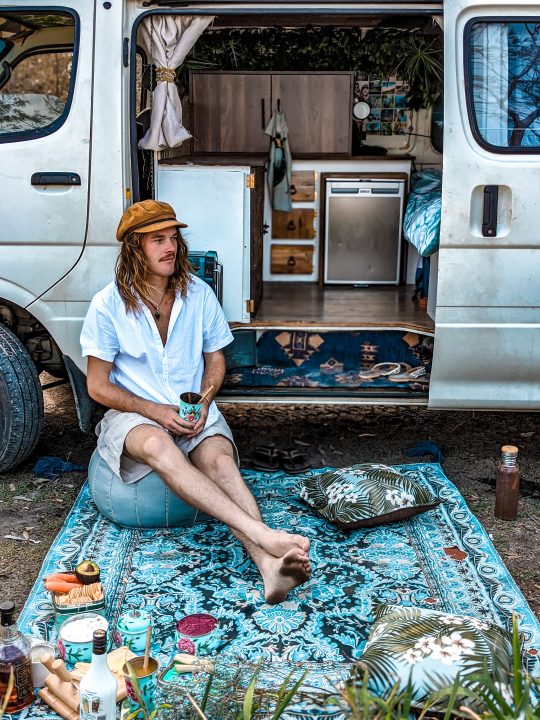 Just like anything in life, there is more than meets the eye, and sometimes this can become overwhelming if you are looking to get started into the van life movement. We have experienced this first hand and would love to be able to help those who may feel the same. Imagine, after going through the process of finding the right van, you are so excited to park up and dive into your new project but your left asking yourself "well now that's done, what's the next step?" Trust us, there are certain steps you need to take in order for the build to go smoothly. When we initially started our build a few years ago there was very little information or guidance for renovations, what's involved or what to expect.  As a result, we had to figure a few things out on our own and have taken away some valuable information for our next project in the near future.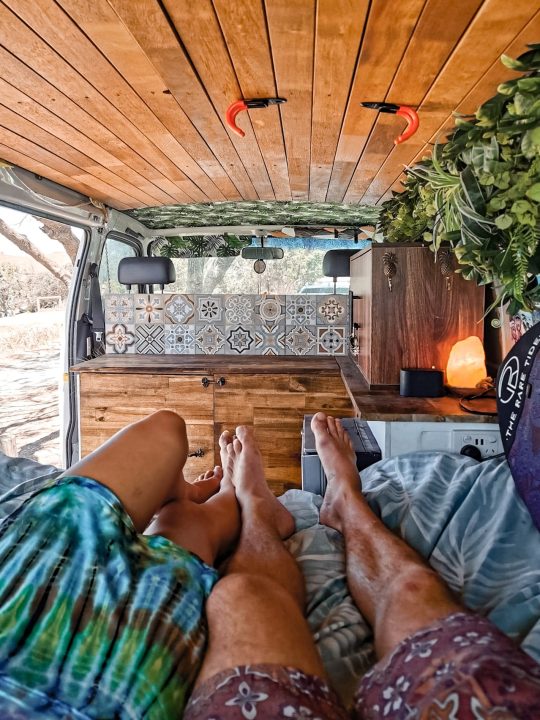 Selecting Your Van
Before you go ahead and purchase a van, you should test if you enjoy the 'van life' experience first. You could look at borrowing a friend's van or hire one out for a weekend getaway. We spent two months driving around Australia in a hired camper van as our first trial, the best decision for us. This gives you the opportunity to see what you feel comfortable with, or without, and gain an idea for the use of space, setup and layout. The beauty is with a van or bus they come in all different shapes and sizes and there's a huge variety on the market. You will find conditioned vans for those who are ready to jump straight into it or ones you can completely renovate yourself and use as a creative outlet. You will be quite surprised by all the little nifty compartments you can come up with to utilise an area with minimal space. Formulating the ideas is a great challenge and gets the brain firing, when it's successful you are able to include more of what you love, winning!
Planning Your Layout
We would recommend gaining inspiration from Instagram accounts, YouTube or Pinterest as these sites source the best information with new and updated content. We based our design from the hire van and took components from other van builds to create our own version. Having a seating area by day and bed by night is our preference as it supplies variation and assists in different moods and aesthetics. You need to be able to have easy access to all of your belongings and that each item has a home, therefore placement is key. There is nothing worse than having to unpack and repack your van every day.
Installing Solar and Electrical
You should install all of your electrical components first, as these need to be hidden under all of your walls and cupboards. Solar panels are the way to go in terms of supplying power to your van. This goes in hand with a dual battery which allows the van to run off different systems to avoid your car battery going flat, definitely not what you want if you are parked up in 'Woop Woop'.
Insulating Your Van
It is not completely necessary to insulate your van but it will make your overall use enjoyable especially if you are planning to sleep in your van during cold winters and hot summers.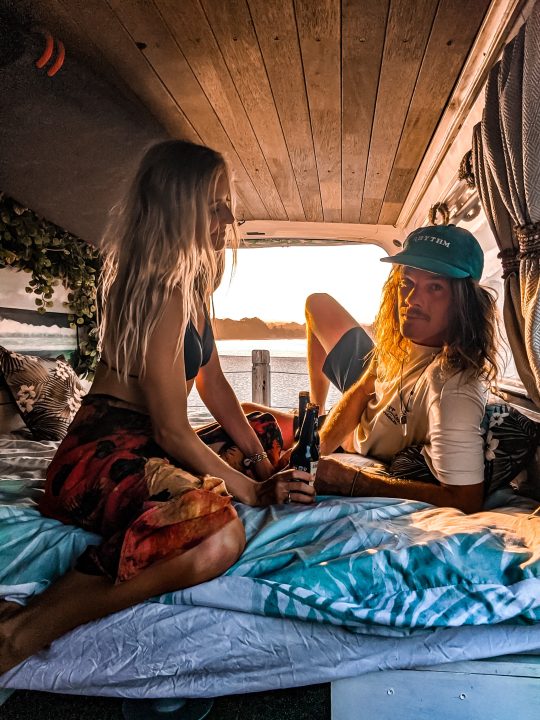 Fridge, Cooktop and Water System
These all need to be energy efficient to your chosen power source supply, you will find fridges on the market that are specific for camper vans and output of the power unit.
We prefer a door fridge, but many prefer a lift top fridge as they store more food.
Portable cooktops can be placed out the back of vans, they are compact, inexpensive and easy to use and means you can have more bench space as it packs away neatly. You may prefer longterm travel where you can install a stovetop and oven and have a little kitchen area.
You can purchase portable pop up sinks from your local camping stores which take up far less space or have installed a water pump and sink, it all comes down to preference.
Our shower consists of a long PVC pipe attached to our roof racks, however, you can opt for warm shower units and portable pump showers, there are plenty of options to suit all budgets.
Flooring, Walls, and Ceiling
Bear in mind your vehicle runs on fuel which can come at an expense so it's best to equip your van with lightweight options that will withstand the constant movement of your van on the road. Your local warehouse stores should have some convenient clip-in floorboard options which are easy to assemble and provide a quality finish.  Vans are an organic shape but that adds to the fun of configuring your unique vans build. VJ board is commonly used for van walls as it is lightweight and somewhat malleable, there are other materials and options that can be used.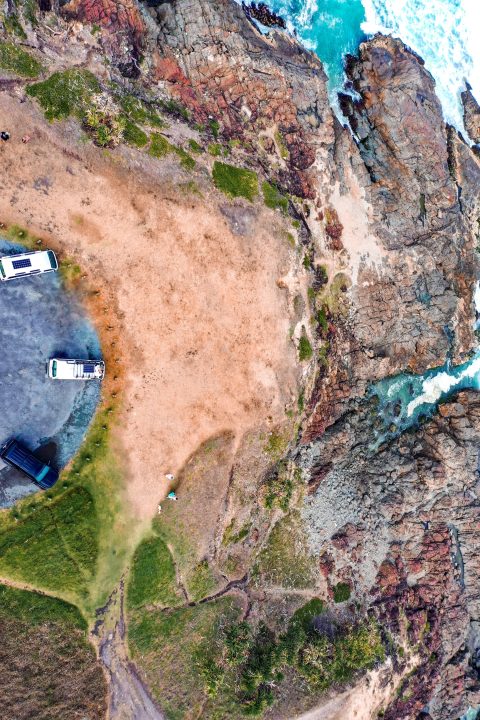 Benches, Bed, and Cupboards
We would recommend getting second-hand drawers or cupboards from a thrift shop as this will save you time and frustration if you are not confident with woodworking. Jordan made the cupboards for our van and did an amazing job but when it comes to sliding drawers it can prove a little more difficult. We installed lift up bench seats for storage and had wished we had of alternatively installed pull out drawers exiting the back of the van. Soft-close drawers are recommended and we shall use these for our next project as we currently have open-door cupboards which occupy more space.
Never underestimate the superpower of a good night's sleep, its important your bed is comfortable, you really want to be able to wake up fresh and tackle the day. We chose to get our cushions done with a premium foam which was measured up and fabricated perfectly. If your van is built as a bed permanently this can be a better comfort option as you can have a mattress.
Personalised Touches
Here you get to channel your creative side and detail your new home personalised to you and your interests.  Being nature lovers we wanted our van to feel homely yet exotic so added faux plants to the interior, installed lights behind the plants to give the sense of stars, wooden ceiling as a feature and we handpainted a wave for some colour and artwork. Having surfboards racks inside the van means they are accessible, safe and secure. We have seen vans equipped for those who enjoy fishing, snowboarding, hiking, mountain biking, or whichever your heart desires.
Van life doesn't mean you have to pack up your entire life and live completely out of your van, you can enjoy your van locally, as a home away from home or a holiday home.
The opportunities are endless and open just like the roads we drive upon.