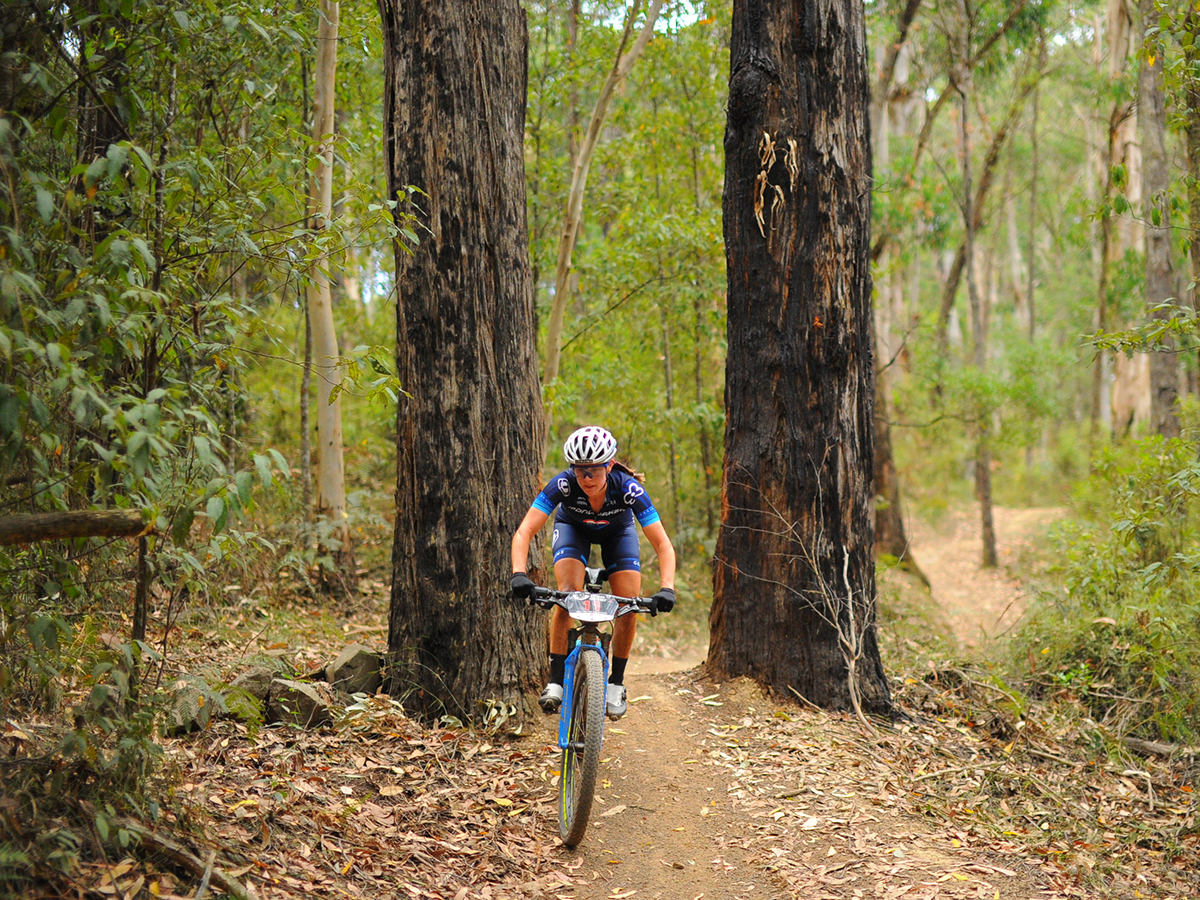 Entries have opened to Australia's most iconic mountain bike and gravel races at the Otway Odyssey Mountain Bike Marathon and Great Otway Gravel Grind presented by Focus, on 25 to 26 February, 2023 in Forrest, Victoria.
This is where legends are forged. Why? Because these are tough courses through forests tall and wild, with lung busting climbs and rewarding descents on trails and gravel roads shaped for world champions through to weekend warriors.
Already known as an iconic XC riding destination, Forrest will get even better in 2023 with the Odyssey MTB courses to include the NEW SINGLE TRACK being constructed in Forrest as part of the $2.3M revitalisation of the trail network.
The Otway Odyssey's mountain bike races consist of the premier 100km course that will start and finish in Forrest; along with the 50km, 30km and 10km MTB races, and the 'Grommets ride' for kids.
World Number 2 MTB rider, multiple National Champion, and 3-time Olympic representative Bec McConnell has raced (and won!) the last two editions of the 100km Odyssey and says the race is tough!
"I was surprised just how hard the Odyssey is! My level of expectation on pure suffering was at a maximum last year," said McConnell. "Anyone who gets through any of these Odyssey courses is absolutely incredible!"
After another record-breaking event weekend earlier this year, it is expected that entries will continue to be popular and cement the legacy of the Otway Odyssey, 17 years after it started.
"We love the Otway Odyssey weekend – just as much as we did 17 years ago!" said Sam Maffett, General Manager, Rapid Ascent. "To see riders challenge themselves on Forrest's network of beautiful single track and gravel roads is awesome! The event has a great energy on race day and we look forward to it each year."
Maffett, along with co-owner of Rapid Ascent John Jacoby, have designed each course for the 2023 edition to take in the best of the best trails that are synonymous with the Forrest MTB network and can't wait to incorporate the exciting NEW TRAILS as part of the Odyssey MTB events.
"We've purposely made the Odyssey courses tough, especially the 100km!" said Jacoby. "It is a true test of skill and endurance where riders will experience plenty of flowing single track, including all the new bits not yet ridder; along with the usual blitzing descents and the challenge of our renown lung-busting climbs!"
Complimenting the MTB races is the Great Otway Gravel Grind—known as "the GOGG"— returning for a 7th year with 97km and 49km course options.
The gravel grind races are conducted along the smooth rolling dirt roads that permeate the Otway Ranges surrounding Forrest and offers sweeping views over the Great Ocean Road region. The popular 'time-out zones' are also included where riders can stop for a coffee and wait for friends without impacting their 'race' time.
"This is a ride that puts everything into perspective" said Mike Purdie, a previous gravel grind participant. "The course is as competitive as you want to make it, and the time-out zones were brilliant to re-group, eat, and enjoy the stunning environment I was riding in."
With Australian cycling legends like Simon Gerrans, Mitch Docker and other pros lining up in 2022, it shows the growing reputation of the event within the gravel and road riding community.
2023 will again see the continuation of the Odyssey Angel's program which began in 2017 and offers an engaging range of initiatives to support and encourage female riders to participate in off-road events.
All races will start and finish amidst a huge bike expo and food festival at the Forrest Football Ground.
"It's hard to not get excited about the Otway Odyssey," said Maffett. "It's where riders congregate to experience the thrill of racing on two wheels as well as the satisfaction of conquering such a reputable course."
Entries to the 2023 Otway Odyssey and Great Otway Gravel Grind are now open online at www.OtwayOdyssey.com.au and www.TheGOGG.com.au.
More on Forrest's MTB Revitalisation Project – HERE