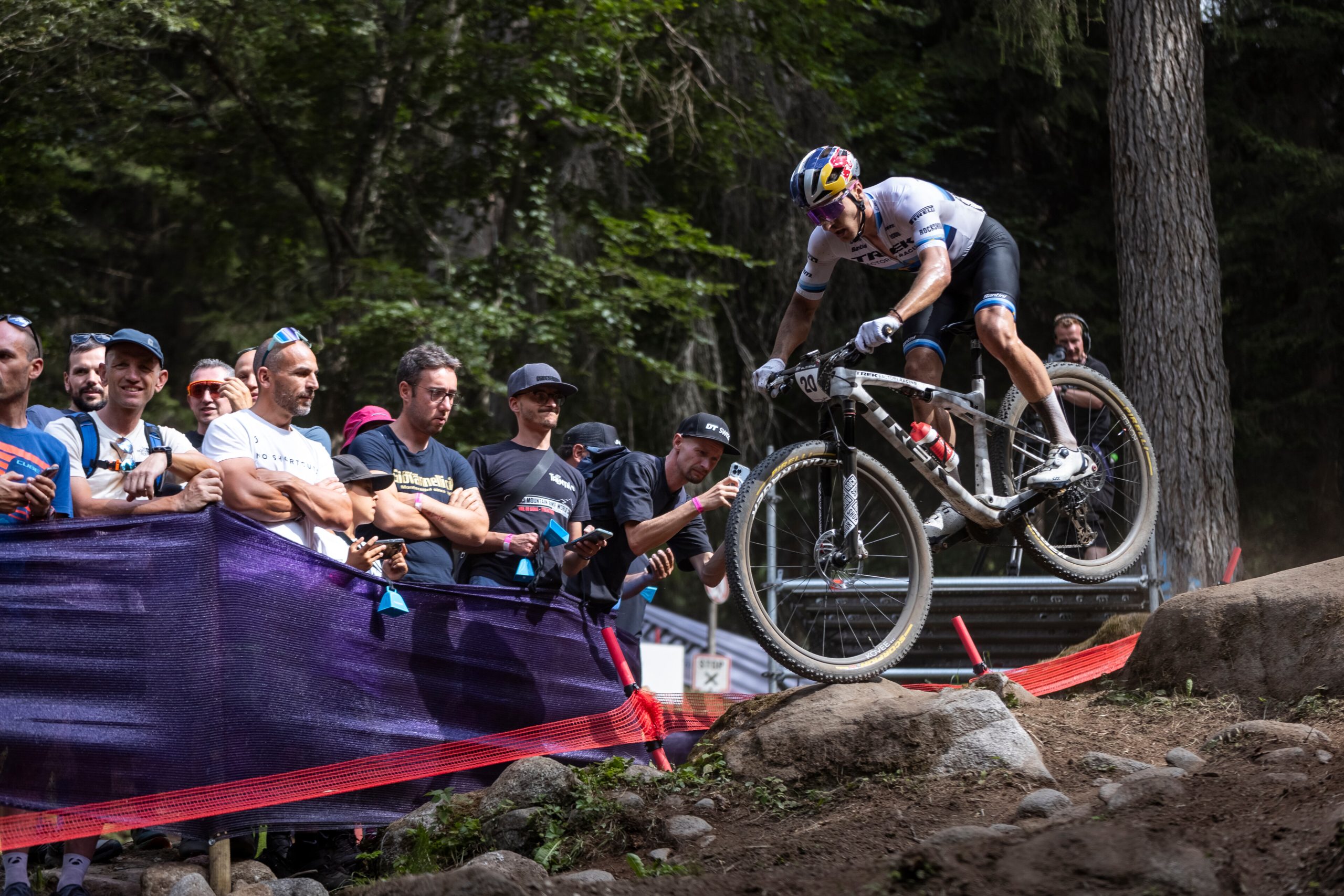 Recently crowned European cross-country champion Vlad Dascălu rode to a strong third place in the fourth Men's XCO Mountain Bike World Cup of the 2023 season in Val di Sole, Italy, while Austria's Laura Stigger claimed her second Women's XCC short-track win earlier in the weekend.
– Fresh from his European success in Poland the previous weekend, Dascălu carried his form and confidence with him to the technical and demanding Val di Sole course and out-sprinted France's Joshua Dubau for third place after riding through the field from well outside the top 10.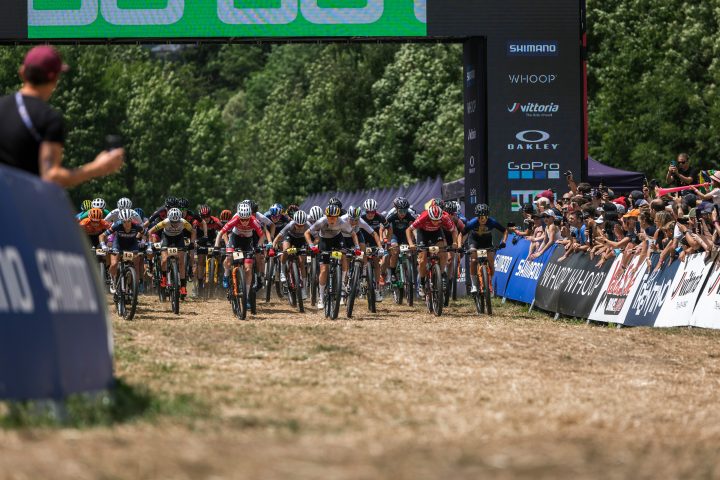 – The race was won by Swiss cross-country legend Nino Schurter, who claimed his 35th World Cup victory by a margin of 26s over compatriot Mathias Flückiger, while Dascălu finished a further 12s behind Flückiger.
– The Women's XCO race was dominated by the breakout star of the series, Dutch rising star Puck Pieterse, who claimed her third win from four races by a massive margin of 52s after breaking away from the field to ride solo on the first lap.
– Italian Martina Berta rode her best-ever World Cup race to finish second on home soil ahead of Australian Rebecca Henderson in third.
– Austrian Laura Stigger finished the XCO race on fourth place, just six-seconds behind Henderson, but she saw success for the second time this season in Friday night's XCC short-track race where she beat Pieterse in a thrilling sprint for the line that was decided by millimetres.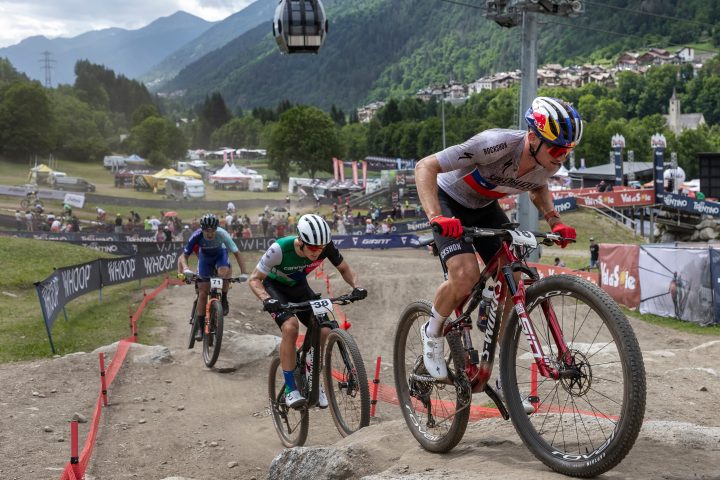 – After victory in the opening XCC race of the year in the Czech Republic and her second win in Italy, Stigger now sits second in the XCC World Cup overall standings behind France's Pauline Ferrand-Prévot and third in the XCO standings.
UCI MTB World Cup Val di Sole Women's XCO result
Puck Pieterse NED 1h 19m 49s
Martina Berta ITA +52s
Rebecca Henderson AUS +1m 0s
Laura Stigger AUT +1m 6s
Mona Mitterwallner: AUT +1m 53s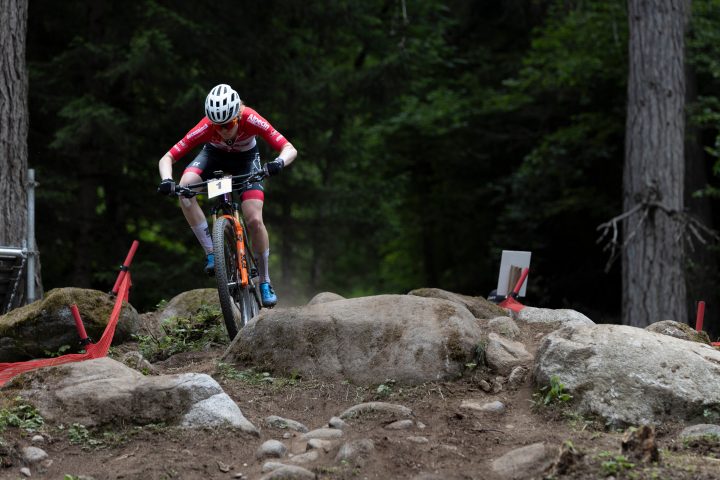 UCI MTB World Cup Val di Sole Men's XCO result
Nino Schurter SUI 1h 20m 22s
Mathias Flückiger SUI +26s
Vlad Dascălu ROU +38s
Joshua Dubau FRA +38s
Alan Hatherly RSA +52s
UCI MTB World Cup Women's XCO standings
Puck Pieterse NED 1096 points
Pauline Ferrand-Prévot FRA 800
Laura Stigger AUT 690
Anne Terpstra NED 667
Alessandra Keller SUI 662
UCI MTB World Cup Men's XCO standings
Nino Schurter SUI 848 points
Jordan Sarrou FRA 726
Alan Hatherly RSA 721
Luca Schwarzbauer GER 718
Mathias Flückiger SUI 681