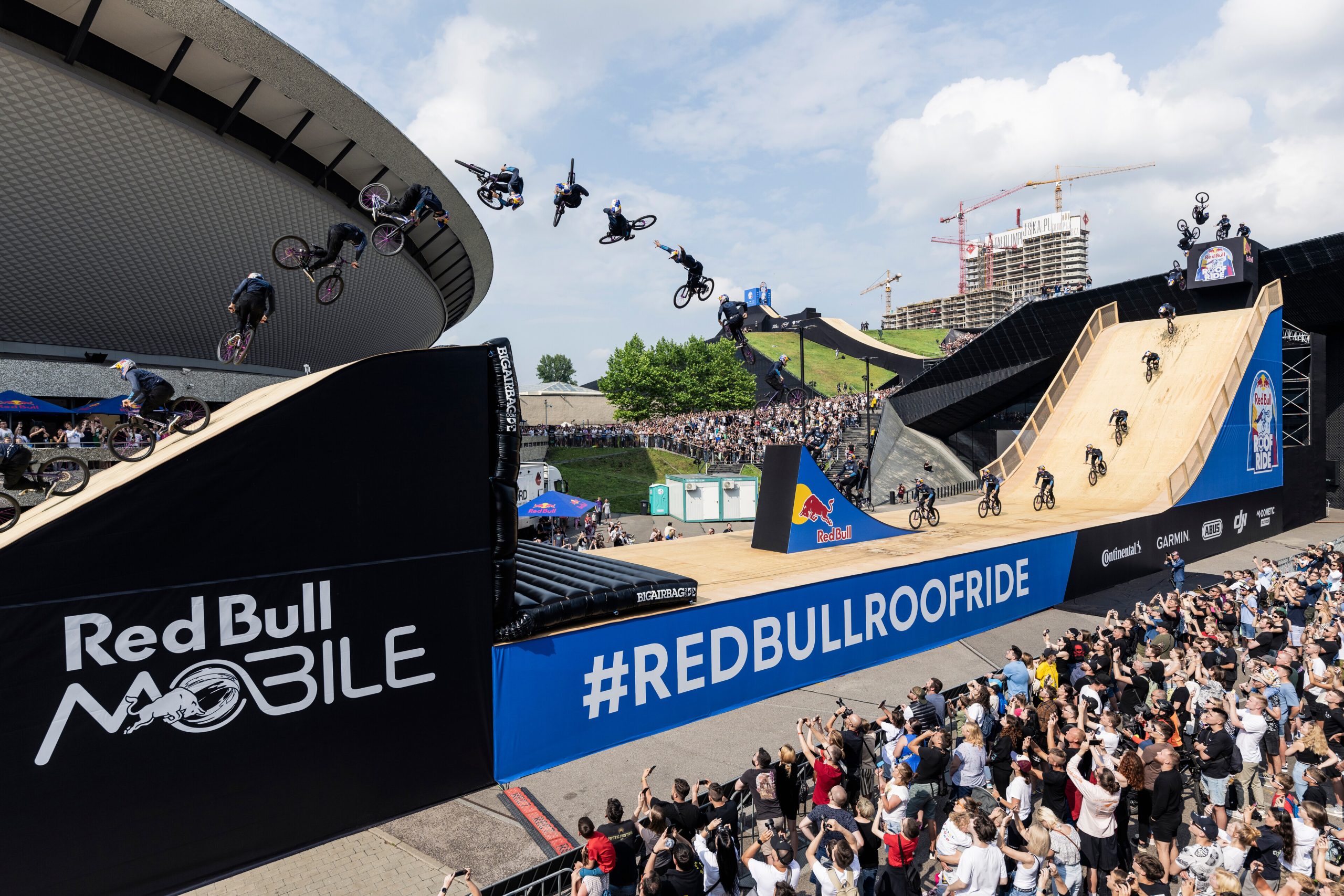 Slopestyle mountain bike athlete Dawid Godziek won Red Bull Roof Ride for the second successive time, defending his title in Katowice, Poland. The local Polish hero won with a score of 94.25 points at the FMB World Tour gold contest and landed a first-ever Cash Roll from a flat drop in the process.
– Second place in Poland went to British rider Jake Atkinson, who finished with a final score of 91.87 points, while the final step of the podium was claimed by 18-year-old Chance Moore of Canada with a score of 89.50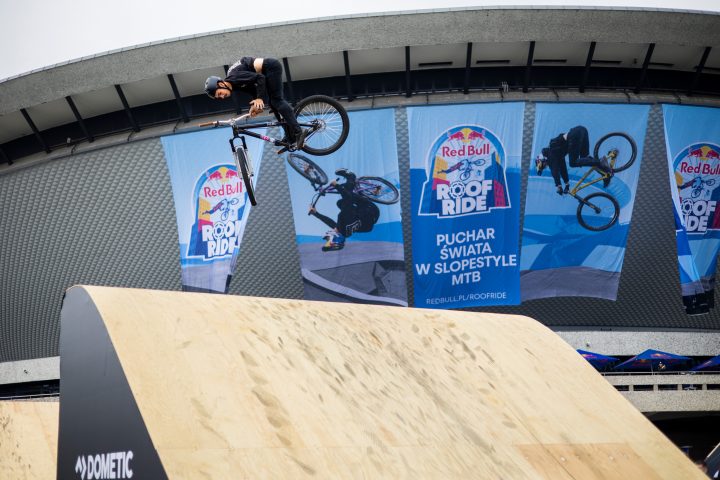 – "It feels super good to be on top of the podium for the second time at Red Bull Roof Ride. For our local crowd and for this amazing event we created with Red Bull, I'm so happy," said Godziek, who the previous weekend claimed second place at Crankwork Innsbruck. "I decided to pull a Cash Roll from the flat drop for the first time in competition. I've been practicing it for a long time for a special occasion like this."
– Riders had three attempts to put down a winning run in front of a crowd of 20,000 spectators throughout the day.
– Jake Atkinson, who took second place, said: "The crowd here is just insane. I've never ridden in front of so many people, so when you're sat at the top of the course and you've got so many people watching you it's a pretty cool feeling."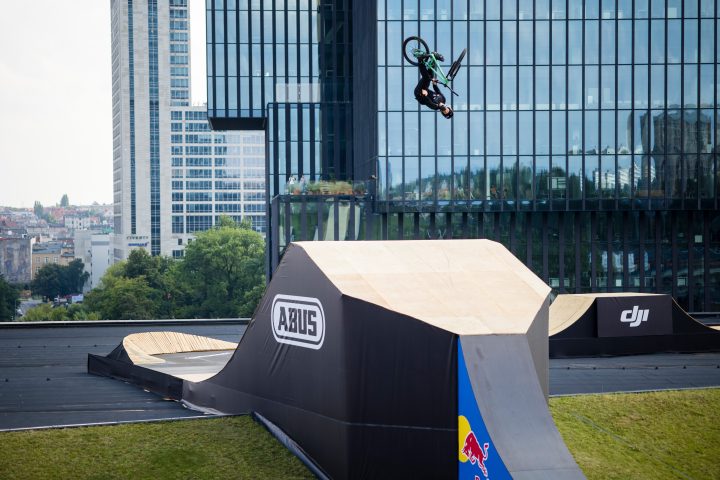 – The athletes started on the roof of the International Conference Center in Katowice, before dropping 5-meters into three big kickers that were some of the biggest jumps of any FMB competition.
– "The course is wild, massive jumps offering huge airtime," said commentator Matt Jones said. "It was insane to see Dawid land a Cash Roll off the flat drop. That's the first time this trick has been seen in an FMB competition and a real game changer for upcoming events."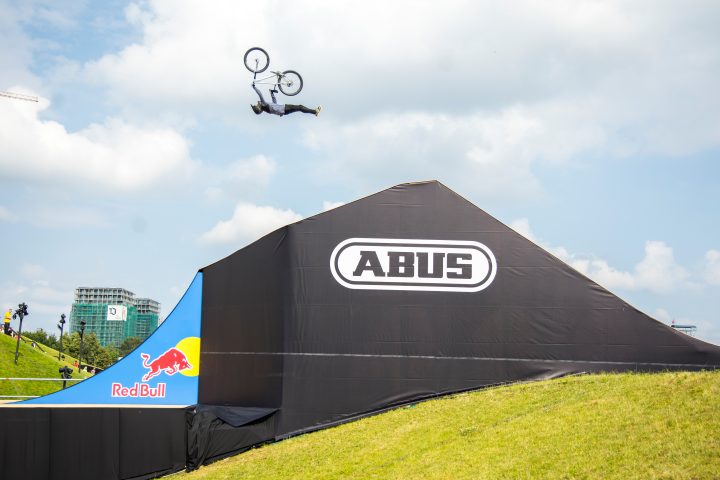 – Red Bull Roof Ride was created by winner Dawid Godziek and his brother Szymon, who narrowly missed out on the podium in fourth place. Matt Jones said: "the field of riders here is insanely mixed, you've got rookies that have never competed in an FMB gold event and you've got the best diamond level Crankworx riders in the world all coming together and laying down the best runs. It's a very unique format."
Red Bull Roof Ride 2023 results
Dawid Godziek POL 94.25 points
Jake Atkinson UK 91.87
Chance Moore CAN 89.50
Szymon Godziek POL 88.56
Lukas Skiold SWE 88.40
Alex Alanko SWE 85.12
Kaidan Ingersoll USA 75.25
Tobey Miley GER 74.25
Luke Parker AUS 72.75
Diego Caverzasi ITA 68.50