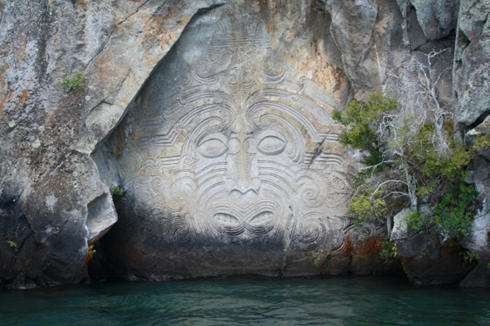 New Zealand is known by almost everyone as a country where all natural phenomena meet. Do you want glaciers, hot springs, volcanoes, rainforests, and snowy mountains? Then you are in the right place! Because this country has them all. The original inhabitants – Maori and former Polynesians – inhabited the country as early as 500 AD. They are still defenders of beautiful landscapes. New Zealand is a powerful country that simply must be visited from end to end.
Embark with us on a journey through New Zealand and find out what are the most important sights and activities that you can enjoy here. Continue reading this article and you will learn top tips for traveling in New Zealand.
Visit NZ and have a great time
New Zealand does not have big cities, but it has very beautiful places where you can relax after an intense tour. Auckland and the capital Wellington are located on the North Island and have a very relaxing atmosphere. Both cities have cozy bays and centers with friendly residents. On the South Island, you will find two beautiful places Queenstown and Christchurch. Beautiful buildings, a typical English atmosphere, and many challenges like bungee jumping.
New Zealand is one of the cradles of hiking. Many of the world's best climbers have come from here thanks to the country's spectacular topography.
The north is volcanic and the south is incredibly mountainous. The Tongariro Alpine Crossing claims to be one of the most beautiful day trips in the world.
Music festivals
We've all spent more than enough time staring at our computers or TV screens indoors this year. Let's make the most of all the amazing music events and festivals in New Zealand.
This place has the most explosive stages to offer some incredible music festivals. From beach festivals to impressive mountaintop concerts.
Excursions for cinematographers
Of course, New Zealand gained its name and fame mainly because of the movies The Lord of the Rings and The Hobbit. All beautiful sets come directly from the North or South Island of New Zealand.
The North Island has a huge thermal area with hot springs and mud pools. You will also find quiet bays where you can enjoy sailing. The South Island is rougher and more inhospitable, but perhaps even more stunning.
So, fans of these movies must not miss these impressive places. The ticket must be booked a few days in advance directly from their online site, this is because the set can only be visited through their tours and guides. It's amazing to see what goes behind the making of a movie.
Gamblers can enjoy land-based venues
Gambling on the island nation is legal and there is no better place to enjoy it than the SkyCity Auckland as it is the best gambling resort in the New Zealand. The resort not only boasts an impressive casino, but also fantastic hotel and dinning opportunities. It is in the heart of Auckland so you can also visit the city and enjoy its attractions and night life.
In case you are tired from the travelling around the country or simply jet lagged after probably passing much of the world to go to the island, you can always rest in your hotel room and enjoy the best NZ online casinos that Time2play, international authority in reviewing online gambling brands, recommends.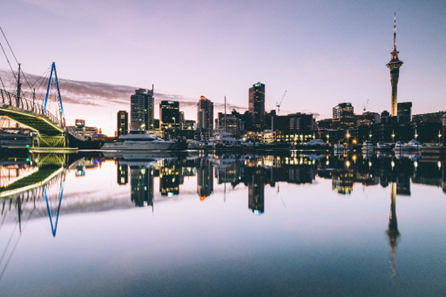 Climb the Sky Tower in Auckland
New Zealand's most populous city has an exciting cosmopolitan feel and plenty of things to do. If you have to choose, the icon of Auckland is the Sky Tower, a futuristic tower that at 328 meters is the tallest structure in the southern hemisphere.
In just 40 seconds you can take the elevator to the top. There, the floor is transparent and the view of the city at the visitor's feet is unique, as is the skyline, with views of up to 80 kilometers in any direction.
Experience Maori culture in Rotorua
You need to learn something about Maori heritage – more than a third of the population. From crafts and legends to museums that delve into local Aboriginal culture, it's one of New Zealand's native experiences.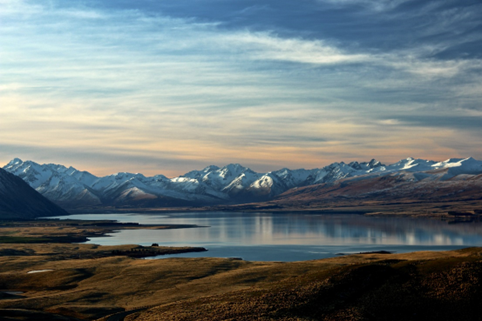 Other places to visit in New Zealand
You can certainly expect a wide variety of options for both an adventure holiday and a long stay. You're lucky! Below, we have created a list of the most interesting places you can visit in New Zealand:
Hobbiton – Enter the world of The Lord of the Rings s
Te Papa National Museum – Fortress of New Zealand history and culture
Tongariro National Park – A volcanic landscape for adventure
Milford Sound – The most impressive fjord to see in New Zealand
Kahurangi National Park – An unmissable challenge for hikers
Cathedral Cove – Doorway to a beach paradise
Wai-O-Tapu – Geothermal wonder to see in New Zealand
Auckland Volcanoes – The best place to capture the splendor of the big city
Waitomo Caves – One of the must-see places in New Zealand
Franz Josef Glacier – An ice kingdom to see in New Zealand
In a nutshell
New Zealand is a magical state, where the panoramas of different mountains find a perfect union with man-made constructions. New Zealand has entered the collective imagination as a place full of natural wonders. Many places are worth visiting in New Zealand.