Travel
5 Awesome Adventures Perfect for Teenagers
Teens are hard to please when it comes to travel. They are already at a stage where they have outgrown theme parks and zoos but are still young enough to enjoy adrenalin-fuelled adventures. If you're wondering where to take your teens on your next family trip, here are some awesome adventures perfect for teenagers.
Adventurous teens cannot say no to mountain climbing. It's a fun and exciting activity, offering the adrenaline rush that most teenagers crave. Mountain climbing is also a fantastic way to explore nature while getting much-needed exercise. It's an activity that teaches teens how to deal with challenges and face their fears.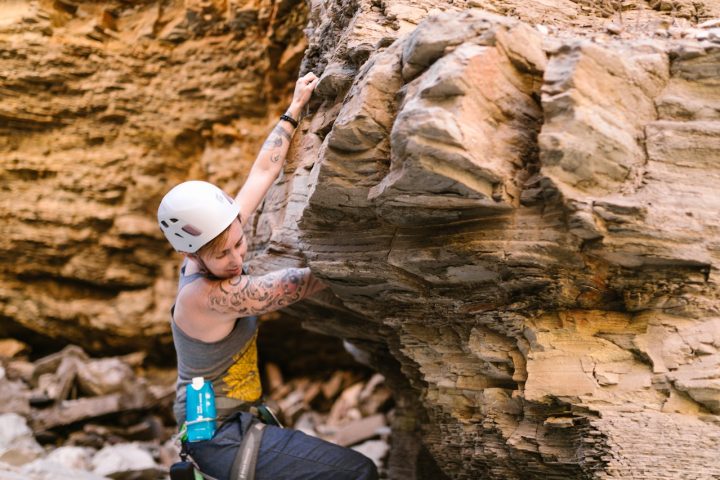 There are many stunning locations worldwide for mountain climbing. Tanzania's Mount Kilimanjaro is one of the most famous destinations for mountain climbing. But for teenagers, Mount Kenya would be a better alternative. At 17,000 feet, Mount Kenya is Africa's second-highest peak, with easy trails well-suited to younger hikers. There are two different routes to get to the summit. It's always a good idea to hire a guide as the hike to the top may not be easy for beginners, but the views at the top are well worth the effort.
Colorado's Pikes Peak is one of the most accessible mountains in the United States. Well-suited for teenagers, it has a 13.5-mile trail that will take you up to the summit at 7,400 feet. Depending on your hiking skills, it should take around 6 to 10 hours to get to the top. Overnight camping is also available if you want to spend the night on the mountain.
The teenage years are some of the best years for growth and development. However, this stage also comes with challenges, struggles, and changes. By volunteering abroad, teens can learn valuable skills to help them cope with the challenges of growing up. It also allows them to learn about new cultures and explore some of the world's most incredible destinations.
For teens who are adventurous enough to volunteer abroad, sign them up for volunteer opportunities in Kenya. This fascinating African country offers incredible wildlife viewing opportunities, tropical beaches and coastlines, and stunning natural landscapes. African Impact is one of those organisations providing volunteer opportunities to teens, such as conservation programs and wildlife research in Kenya. Between volunteer work, they can go on safaris to discover incredible wildlife up close and explore local villages.
Love Volunteers is another organisation offering volunteer work in Kenya's community centres, orphanages, refugee camps, hospitals, and medical clinics. Depending on your interests and skills, you can choose from the various volunteering jobs available. Your contribution to the organisation can make a meaningful difference in the lives of the people of Kenya.
Try Horseback Riding Expeditions
Teenagers looking for adventurous activities should try horseback riding expeditions in some of the world's most stunning locations. Any physical activity offers health benefits, and horse riding is no different. It's a fun way to get the children to explore the outdoors and soak up the beauty of nature.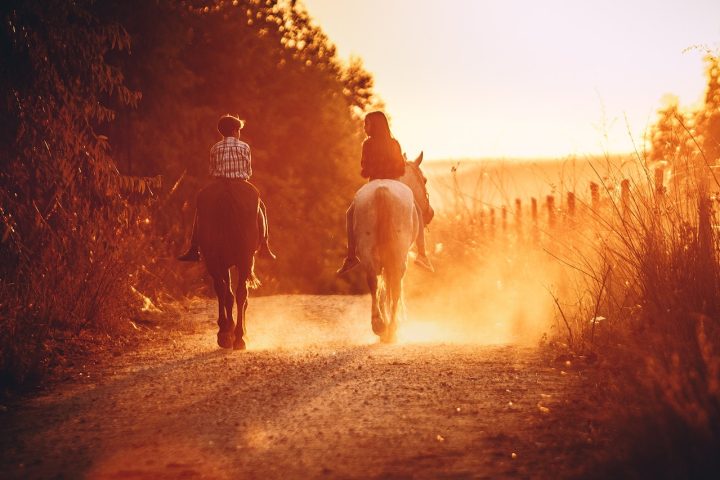 The world is full of incredible places blessed with stunning landscapes, which you can explore on a horse. One of these is Cappadocia in Turkey, also known as the "Land of Beautiful Horses". Cappadocia is famous for its fairy chimneys and rock formations, and you'll be able to discover these during your horseback riding expedition. The activity will take you along scenic trails past ancient villages and underground cities with churches dating to the Byzantine era. Your horse will meander along breathtaking valleys surrounded by stunning fairy chimneys, which makes for a truly unforgettable experience!
Teenagers who want to visit remote destinations should visit Mongolia, where horse riding is popular. Horses played a significant role in the local culture. They live a nomadic lifestyle and use horses for hunting, herding, and transportation.
Visit Lesser-Known Destinations 
Teenagers looking for one-of-a-kind adventures should consider exploring lesser-known destinations. There are many advantages to visiting these places. You'd be able to explore without the tourist crowds, allowing you to fully enjoy and soak up the beauty of your surroundings.
One of the lesser-known places you should take the time to discover is Latvia, a gorgeous country along the Baltic Sea. Tucked between Estonia and Lithuania, Latvia is one of those off-the-beaten destinations ideal for teens who love adventures. It has enormous architectural diversity, from fascinating wooden structures to magnificent Renaissance and Baroque architecture. Another reason is Latvia is ideal for group travel is it offers numerous outdoor activities such as skydiving, sailing, and horse riding.
For teens interested in exploring Southeast Asia and want to venture off the beaten path, consider visiting Laos, a small landlocked country with vast, untouched wilderness. Adventurous teens will enjoy lots of fun activities in Laos, from hiking to mountain climbing, caving, and kayaking.
Visiting Africa and going on safari is a truly unique experience and something that every adventurous teenager should try at least once in their lives. Getting up close and personal with some of the world's most incredible wildlife is such a fascinating experience. Aside from seeing the glorious Big Five, which includes lions, leopards, buffalos, elephants, and rhinos, you'll also have the incredible opportunity to see remarkable bird species.
One of the best places to experience a safari tour is South Africa's Kruger National Park, which covers a vast area of two million hectares. It's one of those places where you will have a higher chance of spotting the famous Big 5 and other unique wildlife. The private reserves around Kruger are known for having reliable sightings of animals, such as the Karangwa Private Game Reserve.
Kenya's Masai Mara National Park is another fascinating place to experience a fun safari tour. It boasts some of the most extraordinary wildlife viewing experiences. Masai Mara is more famous for the Great Migration, where millions of wildebeest, zebras and gazelles make the challenging journey to Tanzania's Serengeti in search of lush new grass to feed on.