Features
Trending
An unlucky beginning to a 350,000km long journey!
Expedition Earth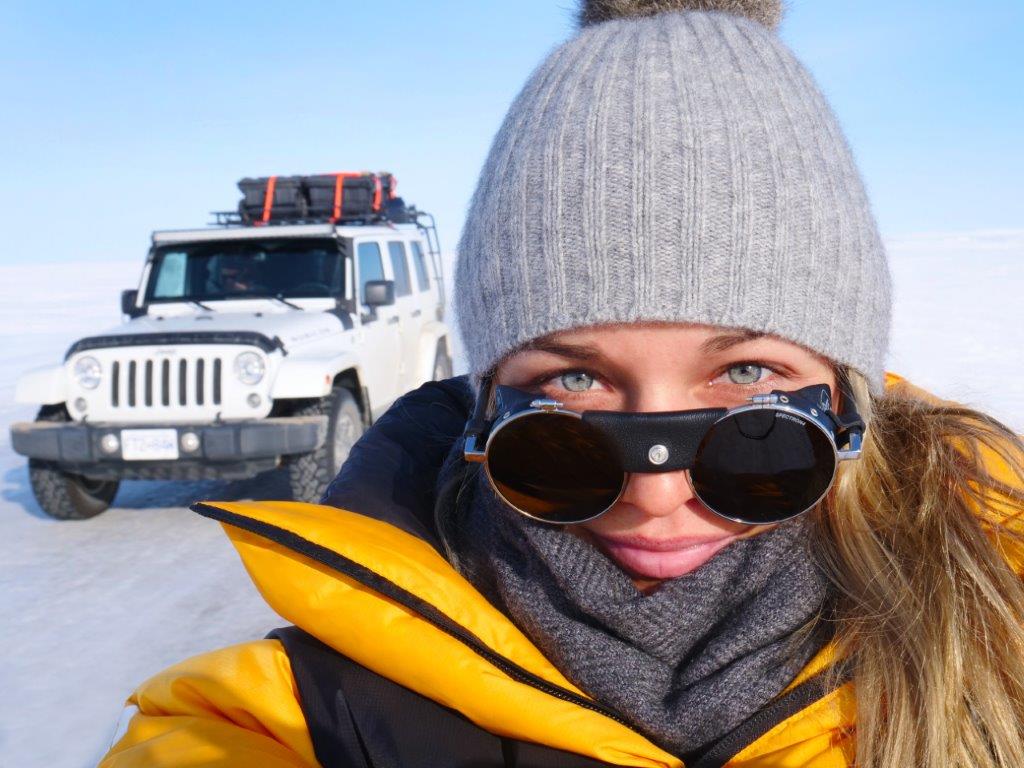 After meeting each other only two months earlier, through a mix of reckless lust and spontaneous adventure, we came up with an idea. Together, we would drive the planet. Inspired by Gunther Holtorff's 24-year world tour, we put pen to paper and drew up a 350,000km-long route through all 7 continents and 90 countries.
This would become our life for the next 3 consecutive years.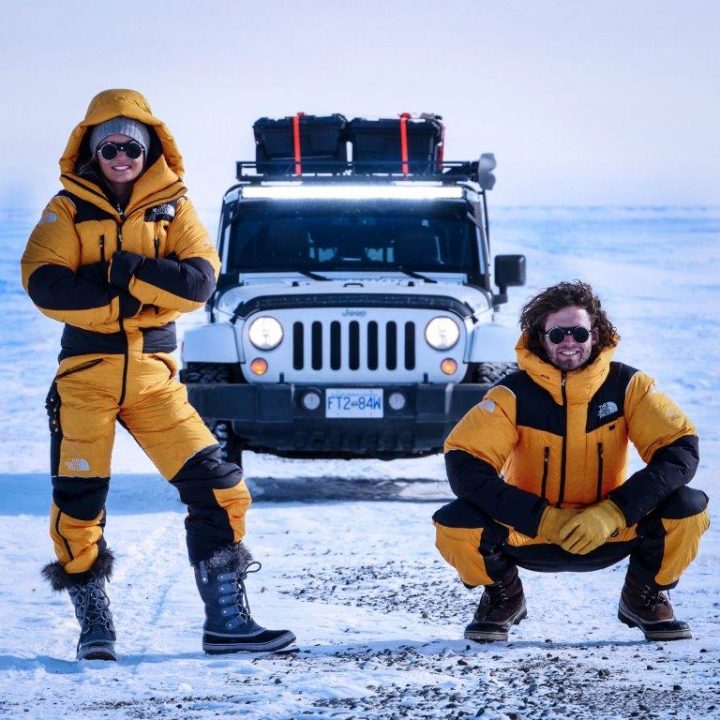 Neither Topher nor I had any 4×4 experience, mechanical background or overlanding history. And with our departure date set for only one month away, we knew we would have to learn on the fly.
This quick departure turnaround also allowed us to keep the entire expedition on the down-low, with our friends and family back home in New Zealand having near to no knowledge of our 3-year world tour. Our aim was to announce the expedition on day one, from the most northern point in the Americas.
We flew from Auckland to Vancouver, and finally met our third companion on the expedition, Gunther, a 2015 Jeep Wrangler Rubicon. After one week he was packed, kitted out with little more than a roof rack, and ready to go! We turned ourselves north and began the drive to Deadhorse, Alaska, our expedition starting point.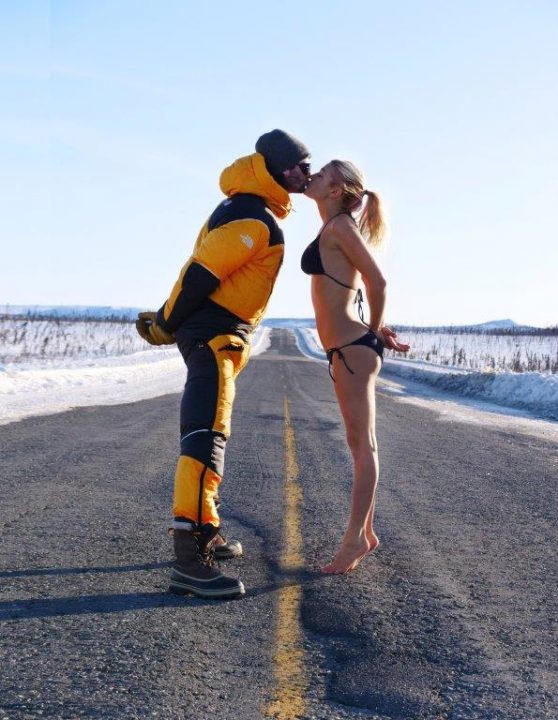 After 10 days, we reached the end of the road, the distant mining town of Deadhorse. 700 miles earlier we had crossed over the arctic circle, now deep within the northern slope. Here temperatures were sitting between -15 and -30C.
Gunther was parked outside, and we were happily perched within a cafeteria servicing the oil drillers in the area. With no cellular signal, this became our Wifi hub to announce the expedition to all of our friends and family back home.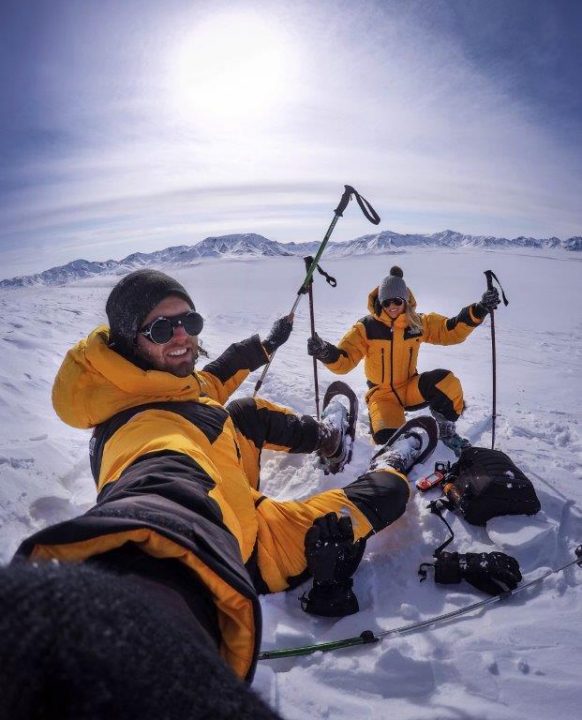 With nervous excitement, and completely out of our comfort zones, we launched Expedition Earth at 8pm on April the 8th 2018. Our website was uploaded, Instagram launched, Facebook status posted, timer began and Garmin GPS live tracker turned on.
Our message was clear, 'Follow the expedition as we head south, starting NOW', accompanied by our live tracker GPS link.
Once Expedition Earth was live, adrenaline started to pump. The expedition had begun and we felt as though we were all of a sudden on center stage. The comments were flooding in, and the live tracker views began to climb.
It was time to begin leg 1 of 3, our drive south from Alaska to Argentina.
We rushed to Gunther, gave each other a hug and kiss, turned the ignition and… nothing. A little laugh, "imagine that", and tried once more. Nothing.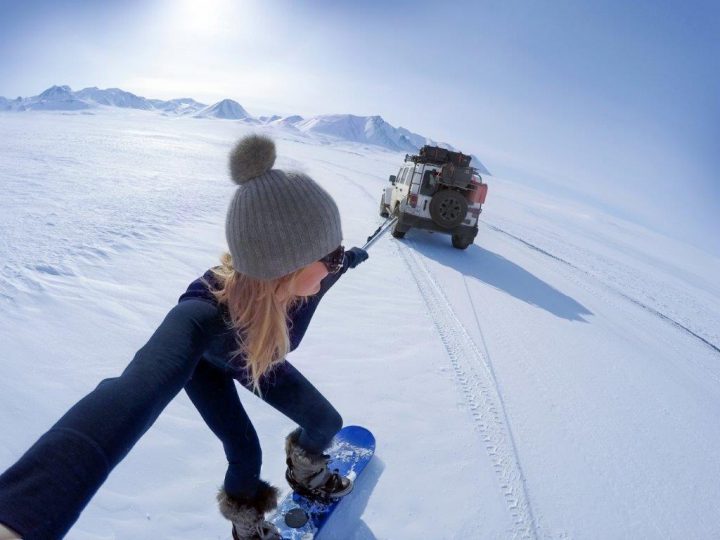 We knew that if the car was sitting idle in these temperatures, it would be necessary to plug into a block heater. We hadn't expected the entire battery to drain within an hour. We checked the systems and quickly realized that Topher had left the light bar on.
We were suddenly excited by the challenge we were facing. We had bought a few recovery products in Vancouver and were eager to put them to the test.
After only a few minutes, just enough time for the cafeteria staff to have fully cleared out, we noticed our portable jump starter kit we had bought in Vancouver had drained its battery from the cold. Sitting in -30C temperatures with frozen hands, we were not going anywhere in a hurry.
With the freezing temperatures and sudden influx of calls and messages from friends and family, our phone batteries quickly died too. Unfortunately, the live tracker was still going strong.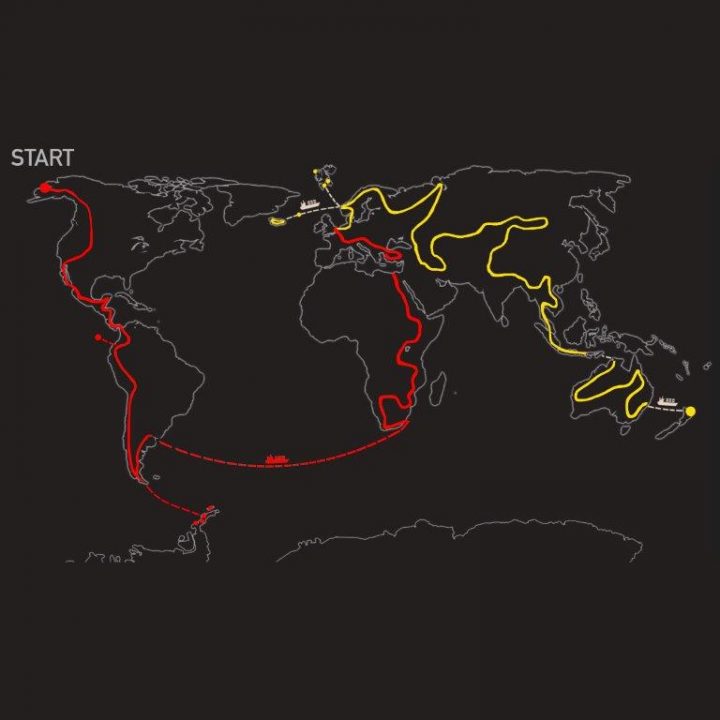 Trying to find someone to help jumpstart a car at 10pm in the arctic circle can be quite a challenge, especially if you expect your rescue party to be sober! Our knight in shining armor turned up in a brand new red Tundra. As his window came down, we were face to face with someone who looked and smelt like a modern-day pirate. The man rolled out of the driver's seat and was so inebriated he had forgotten how to pop his own hood.
After an irritable length of time, Topher finally managed to locate the hood latch. Gunther had been resuscitated and we were back in action!
With our energy now a little low, and the realization of mechanical experience being reasonably critical, we tried not to mention the collective feeling of being a little out of our depth.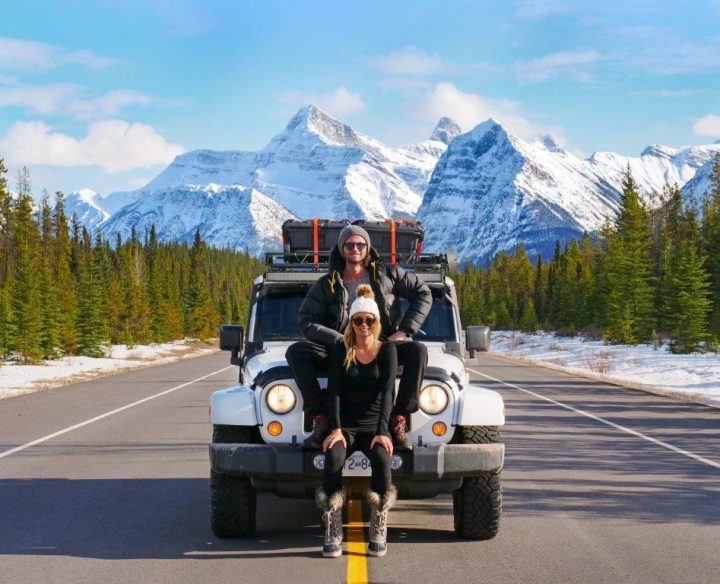 Looking at the clock, we had now gone from 8pm to 10.45pm. We wouldn't make our target destination for the night, and this was only the first day of the 1,195 more days to come. Hungry, cold and tired, we decided to make camp just outside Deadhorse.
After finding a spot 30 minutes out of town, we began to set ourselves up for the cold night ahead. For the arctic regions of our expedition, our plan was to sleep inside the Jeep, and then use a tent for the warmer climates. Topher began to set up our beds inside Gunther, while I prepared dinner.
What we didn't realize was that in -30C our food sitting on the back seat of the car had frozen solid. Not only this, but our drinking and cooking water was now a solid block of ice, and the propane gas from our gas cooker had turned to liquid.
1am, we were lying in bed, our live tracker proudly pinging our location to everyone back home as just 27kms beyond Deadhorse. Cold, hungry and nervous for our 7-continent journey ahead, we began asking questions. Have we made the biggest mistake of our lives? Will we ever get our savings back if we sold everything tomorrow? How are we going to survive this?
…. One Year Later ….
Topher is outside setting up camp while the 40C heat of Namibia is working its way inside Gunther. In 2018, we covered the Americas in 8 months, with only one tire puncture, no more flat batteries, never running out of fuel, not having lost anything and not a single bump or scratch on Gunther. Leg 2 had begun only a few weeks earlier, leading up Eastern Africa, through the Middle East to the most northern drivable point of Europe.
Expedition Earth has been the most brilliant and exciting decision of our lives.