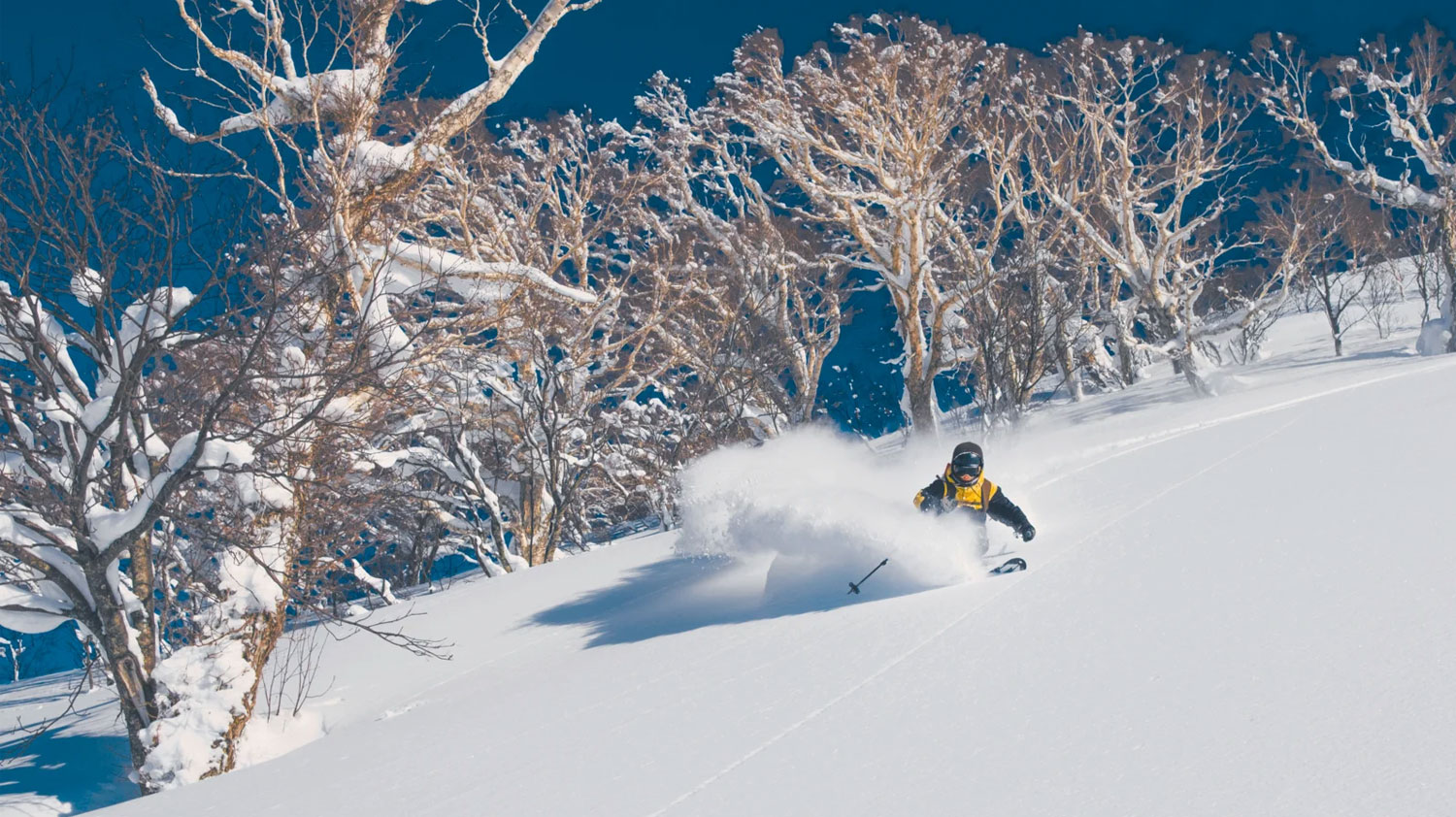 While for many, adventure screams adrenalin rush, danger and high risk, Japan National Tourism Organization (JNTO) has redefined 'adventure' in terms of leaving your personal comfort zone – whatever that may look like for each individual.
The fresh approach means visitors can look to do something different, feeling challenged emotionally or spiritually and exploring an area of interest that may never have registered before.  Adventure means 'escape' on a whole new level – an escape from the everyday, a chance to push yourself beyond personal limits and an opportunity for reinvention.
The Japanese archipelago offers endless opportunities to explore. In the north, Hokkaido offers large scale national parks, wild coastlines, rare fauna and the heritage of Ainu culture. Nagano, less than an hour from Tokyo, features striking alps, year-round trekking, world-class skiing and canyoning. Head south to Okinawa for scuba diving, cruising uninhabited islands and the warmth of the local Ryukyu culture.  Here are some more adventure suggestions that are found all over Japan.
Bird Watching – See the cranes soar in Izumi
For twitchers, Japan is a paradise for bird watching.  With four distinct seasons and a range of natural environments, it is a magnet for migratory birds and endemic species.  Enjoy birds of prey like eagles in Shiretoko's winter sky, native wild birds of nature-rich Nagano and the elegant cranes that visit Izumi in Kagoshima.  Kagoshima Prefecture is the migration ground for over 10,000 cranes from October to March and Izumi City is the only place in Japan you can see such a large flock.  Not to be missed is the sight of the graceful birds soaring in great numbers at dawn.
Camping/Glamping – Deer watching and open-air hot springs in World Heritage Site
With Japan's variety of climates and changing seasonal landscape there are many locations to set up a tent and immerse yourself in the great outdoors for both beginners and the more experienced.  Deep in the forests of Shiretoko Natural World Heritage Site and National Park in eastern Hokkaido is Rausu Onsen Campsite.  This unique site allows visitors to spot native fauna like the Ezo deer and then relax in an open-air hot spring nearby.
Canyoning – Explore canyons carved out over millions of years
There are a number of places to experience canyoning in Japan, including in Hokkaido and Nagano, but some of the best canyoning can be found in the nature-rich area of Minakami in Gunma Prefecture.  There is no better way to seek adrenalin inducing summer thrills than in the fast-flowing waters from Japan's Northern Alps that have over millions of years carved out Kamoshika Canyon, creating smooth slides and deep pools.  Descend a 15-meter waterfall using ropes, then swim, slide and jump down canyon walls, all with the help of an experienced guide.
Caving – Go caving in one of Asia's largest cave systems
Japan harbours several mystical, ancient caves. Okinawa, known as a diving destination, offers a magical and exotic cave diving experience in its famed Blue Cave.  Additionally, one of the largest and most beloved collections of caves in Asia is found on Okinoerabu Island in Kagoshima.  The large cave system attracts spelunkers from all over the world to explore a 1.2 km illuminated section of the cave, with milky stalactites and emerald-green pools.
Climbing – Experience the spectacular seasonal beauty from on high
Did you know 70% of Japan is made up of mountainous areas?  That may be why climbing is so popular in Japan as it offers a wealth of trekking and rock-climbing locations, with incredible views of a changing natural landscape.  Mt Myogi in Gunma Prefecture is a rewarding climb for the adventurer looking for a challenge.  There are an assortment of rock formations and swathes of natural beauty that showcase the colours of the season.
Craftsmanship – Paint your own kokeshi, a traditional wooden doll unique to Tohoku
Experience the long tradition of Japanese craftsmanship, appreciated best in such exquisite and varied crafts as dolls, lacquerware, pottery and fabric. Take time for self-reflection and the world around you as you retrace the meticulous movements that have been handed down from generation to generation.  Discover the charm of kokeshi, traditional wooden dolls native to the Tohoku region of northeastern Japan which date back to the 9th century. For five generations, the Sakurai Kokeshi shop has made kokeshi by hand. Observe how the dolls are sculpted on a lathe and then try painting your own to take home with you as a souvenir.
Culture – Try on, and learn about the ritual around the kimono
Travelling across Japan, you will find regional traditions and differences offering a unique tapestry of traditional performing arts and long-established customs. In Hokkaido, learn about one of Japan's indigenous peoples, the Ainu; study the ways of the ninja in Shiga; try karate in Okinawa; observe mesmerising kagura performances in Miyazaki or learn about the Ama free-divers in Mie.  Dressing in a kimono is a ritualistic process that is well worth a try on your next visit. Put yourself in the hands of an expert at Ryoan—a kimono shop in Shizuoka City, established in 1965. The English-speaking owner will help you pick out a kimono, dress you, and explain the history of the garment.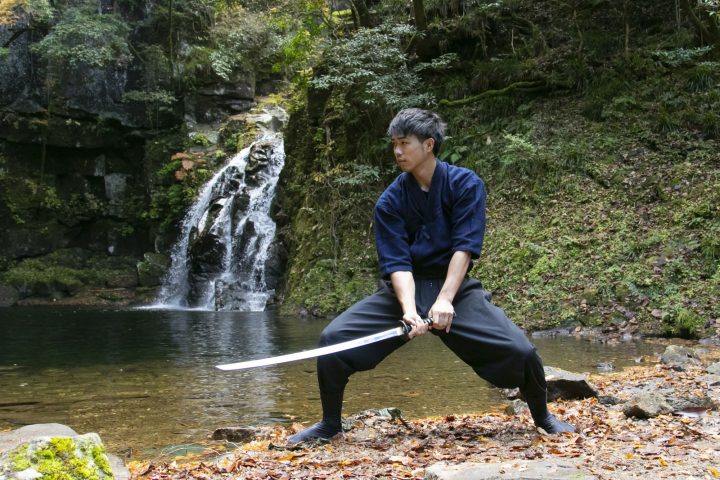 Cycling – Ride along a scenic lake
Japan is lined up and down with scenic cycling routes, including world-famous tracks such as the Shimanami Kaido which connects Shikoku to Honshu. Lake Tazawa, the deepest lake in Japan, is one of Tohoku's most scenic spots year-round. In the warmer seasons, cyclists from around the world gather to explore the numerous beauty points that line its 20 km course. There are plenty of bikes available to rent nearby so that you can enjoy an unforgettable trip while cycling beside the stunning cobalt blue lake.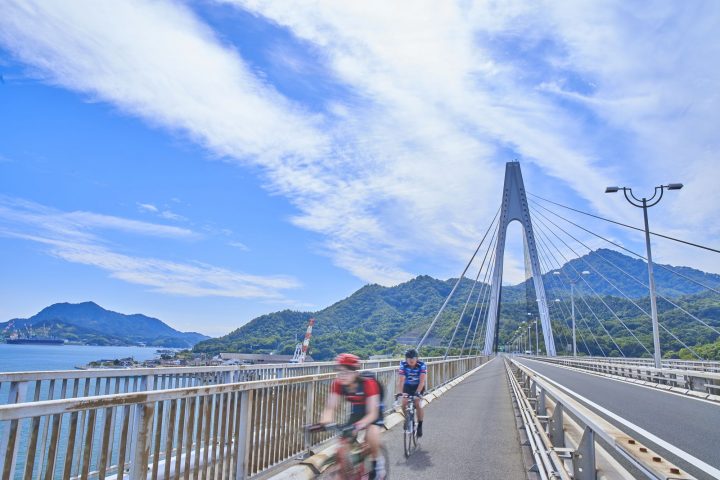 Diving – Dive with a swarm of houndsharks in Chiba
As an island nation that stretches over 3000 kilometers long, Japan boasts several diving sites along its long coastline. This underwater world is populated with a diverse variety of marine creatures. The southern coast of Chiba Prefecture's Boso Peninsula, jutting out into the Pacific Ocean, is a prime location for diving, surfing, fishing, and other marine activities. The Ito-Tateyama area is one of the few places in Japan where divers can experience the 'shark scramble', a swarm of hundreds of banded houndsharks. There are also large populations of red stingray, bulgyhead wrasse and longtooth grouper.
Fishing – Try your luck ice fishing amidst the snowscapes of Mt Akagi
Japan is both mountainous and surrounded completely by water, offering various fishing locations in which to test out any number of fishing methods. Lake Akan in the Akan-Mashu National Park in Hokkaido and the Japan Alps near Gifu and Nagano are both famous for fly fishing, while Okinawa and the Ogasawara Islands are perfect for deep-sea fishing.  Climb Mt. Akagi, one of the Three Famous Mountains of Gunma Prefecture, to the frozen Lake Onuma, where you can take part in traditional smelt ice fishing. Cut a hole in the ice and dangle string to catch a fish and if you are lucky enough you can bring your catch to a nearby restaurant to have it deep-fried or turned into golden brown tempura.
Food & Drink – Make soba noodles in the birthplace of Japanese buckwheat noodles
A tour of Japanese dining offers glimpses of Japan's climate, aesthetics and even religious values.  Try making soba in Nagano Prefecture, one of the most famous areas for the buckwheat noodle dish. Soba was likely first made in Nagano, and pristine water and local buckwheat make its noodles particularly delicious. There are many specialty shops around the region today, a handful of which offer soba-making experiences.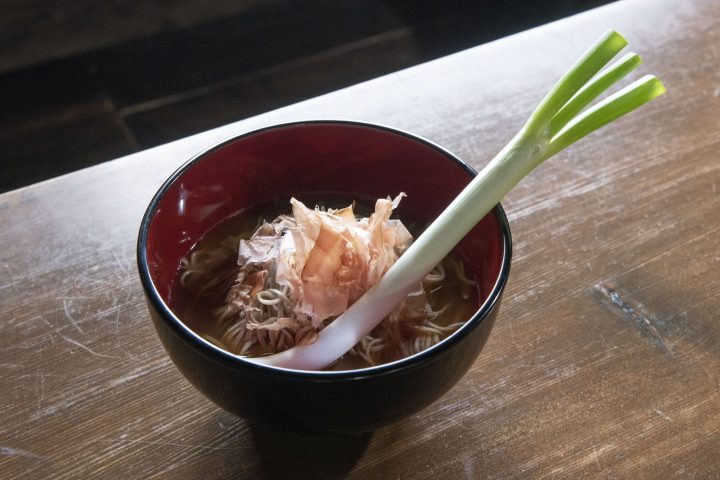 Hiking and Walking – Travel Nagano's ancient pilgrim paths
Japan's diverse terrain is well worth exploring on one of the many scenic walks and hikes.  You will encounter countless mesmerising landscapes of majestic mountains, endless seas filled with drift ice, ponds of different hues of blue and picturesque gorges. One of the highlights is the guided tour along the Togakushi Kodo in Nagano—an ancient pilgrimage route. The 10-kilometer route connects the five shrines on the slopes of Mt. Togakushi that are a traditional centre for Shugendo, a form of mountain worship. Along the route, view 400-year old cedar trees and wander through the wetlands on a boardwalk built to blend in with its surroundings.
Kayak/SUP – Enjoy a kayaking tour around a candle-shaped island
Kayaking is a relaxing way to leisurely drift across the scenic waters that can be found throughout Japan, from Lake Biwa, the largest lake in Japan, to the Kushiro-shitsugen and its diverse wildlife population to Lake Kawaguchi and its spectacular view of Mt Fuji.  Rosoku-jima, or 'Candle Island', located near Dogo Island in the Oki Island chain, is a large rock pillar that juts straight out of the water. At sunset, the sun appears to illuminate the tip of the pillar like a lit candle. Enjoy from a sea kayaking tour or sunset cruise. The Oki Island chain is characterized by pristine nature and beautiful rock formations, making it a breathtaking area to view from the water.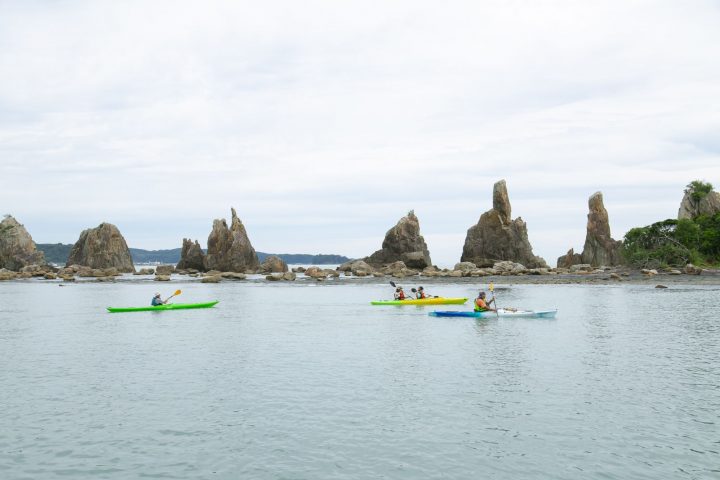 Mindfulness – Meditation under a waterfall
Japan abounds with opportunities to find peace of mind through the centuries-long tradition of religious doctrine. From spiritual journeys such as the Kumano Kodo Pilgrimage and the Shikoku 88 Temple Pilgrimage to other traditional forms of practice such as Zen meditation or the Yamabushi mountain ascetics' waterfall meditation.  Located deep in the forests of Mt Ontake in Nagano Prefecture you can try traditional waterfall meditation at Kiyotaki Falls. Ascetics of the native Ontake faith have trained and worshipped at Kiyotake Falls since ancient times connecting human spirituality with the natural world. The 30-meter-high waterfall freezes into a pillar of ice in winter, making for a majestic sight.
Ski and Snowboarding – Or….take to the slopes on a fat bike!
The high-quality powder snowfall in Japan is the envy of skiers and snowboarders worldwide. There are many resorts to be found in well-known places such as Hokkaido's Niseko and Nagano's Hakuba. Nagano's Togari Onsen Snow Resort is a ski resort with a 2500m long course that accommodates both beginners and experts alike and boasts Japan's only 'snow-bike park'. Load a fat bike (a bike with oversize tyres to accommodate extreme terrain) into the ski lift on your way to an exhilarating ride down the specially designed 800m course, with slopes and trees that the wide tires navigate easily, to have a different kind of snow thrill.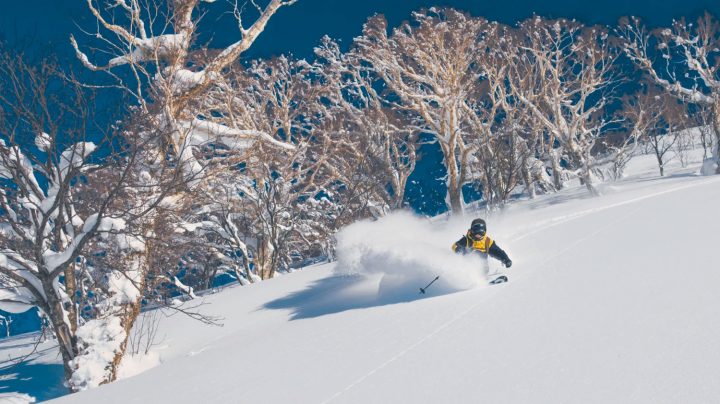 Surfing – Surf where the pros do on Japan's surf island of Niijima
Surrounded by water, Japan boasts world-class waves and beaches used for major surfing events as well as hidden spots that offer a more private surfing experience.  Niijima Island is one of Japan's most popular surf islands, with long, white beaches and beautiful, milky blue seas. The island has hosted the world's best surfers as part of the Pro Tour WCT. Niijima Island is technically part of Tokyo but is located in the Izu Islands south of the metropolis, accessible by high-speed ferry and small plane.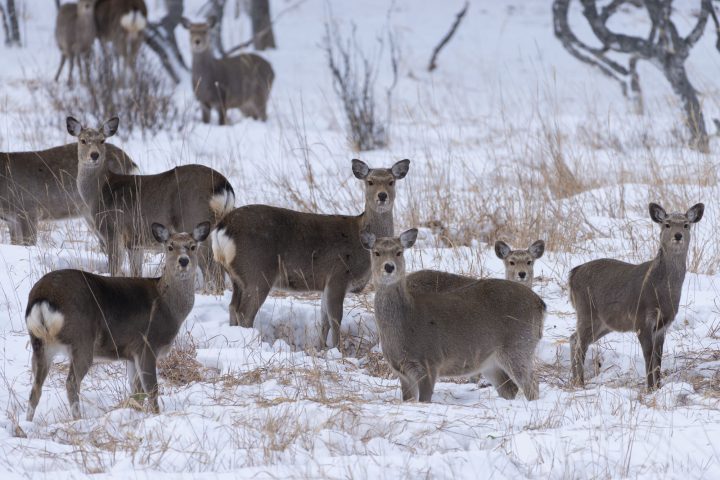 Wildlife Watching – Bathing snow monkeys in the scenic mountains of Nagano
A variety of astonishing wild animals can be found in Japan's diverse natural environment, including Hokkaido's wild bears, the enormous whales splashing in the waters of Okinawa and Nagano's hot-spring-bathing snow monkeys. At Jigokudani located within the borders of Joshin'etsukogen National Park, wild Japanese macaques (snow monkeys) saunter out of the snowy forest and slip into a steamy hot spring, relaxing in their natural habitat and forge an incredible memory for those watching.
For more information visit https://www.japan.travel/adventure/en/