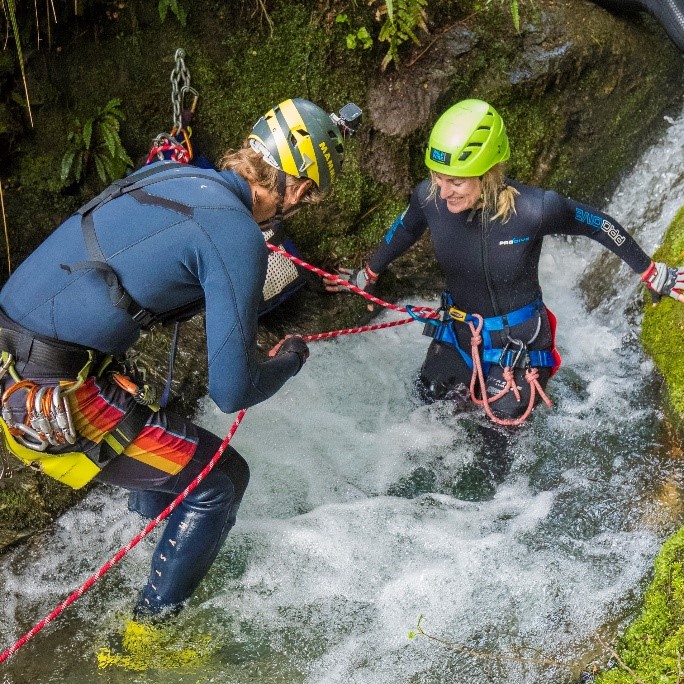 Award winning Wānaka based tourism operator Wildwire is adding to their already amazing offering with a new product.
On December 1 Wildwire launched their Canyoning Adventure. The Full Canyon adventure includes a Helicopter to the top, an impressive 350metres of waterfall abseiling, topped off by an 80metre zip line to finish!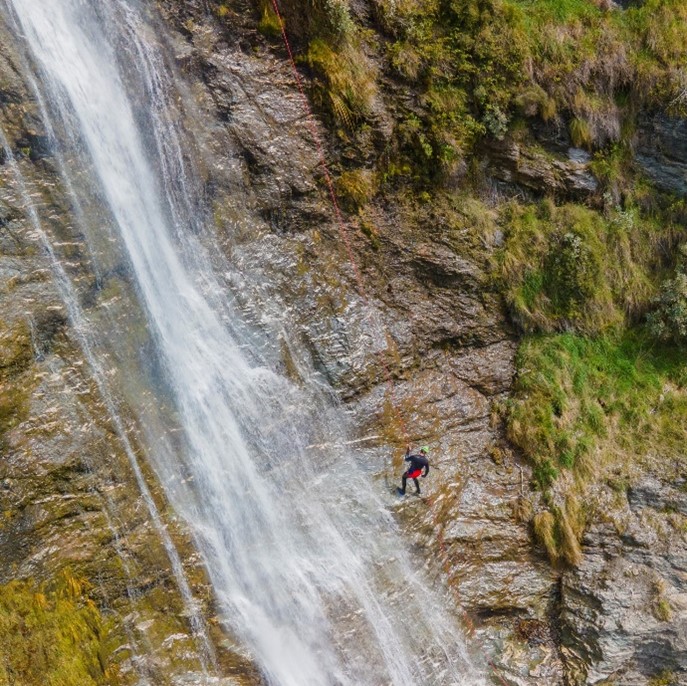 There are two options for an easier or full-adrenaline adventure which will see people harness up, don a helmet and wetsuit to make their way down fixed ropes that are set amongst a series of waterfalls, with some up to 65metres high! Adventurers, taking on the full canyon are also transported, in true kiwi style, to the top of the falls by helicopter.
Moving beyond sustainability Wānaka is embracing the ethos of Regenerative Tourism, the idea that tourism leaves a place better than it was before.
This means looking at ways for tourism to improve our place, socially, environmentally, culturally while still providing economic return. Reducing the strain on a destination through a regenerative way of thinking.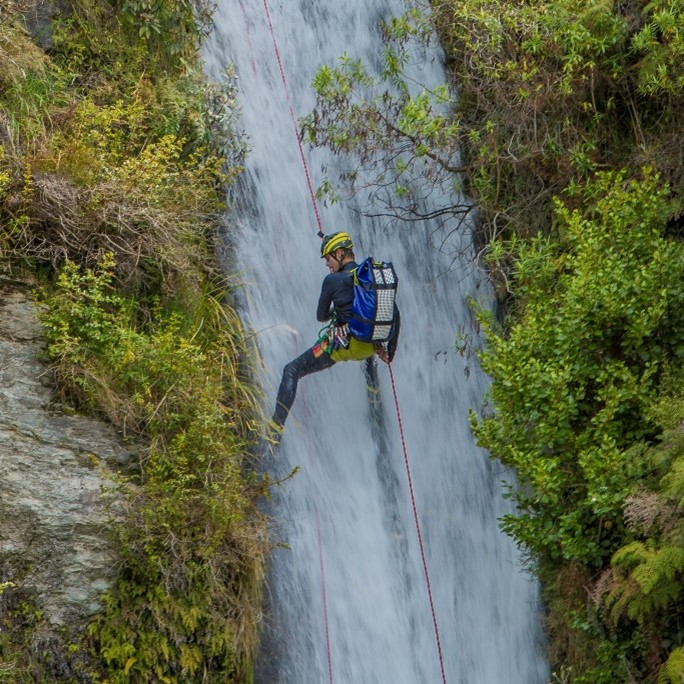 As part of the new adventure, participants will plant a native seedling and clear predator traps along the way.
"We are so excited to not only offer people, possibly, the most exciting abseiling adventure New Zealand has to offer, but also an opportunity to create a legacy.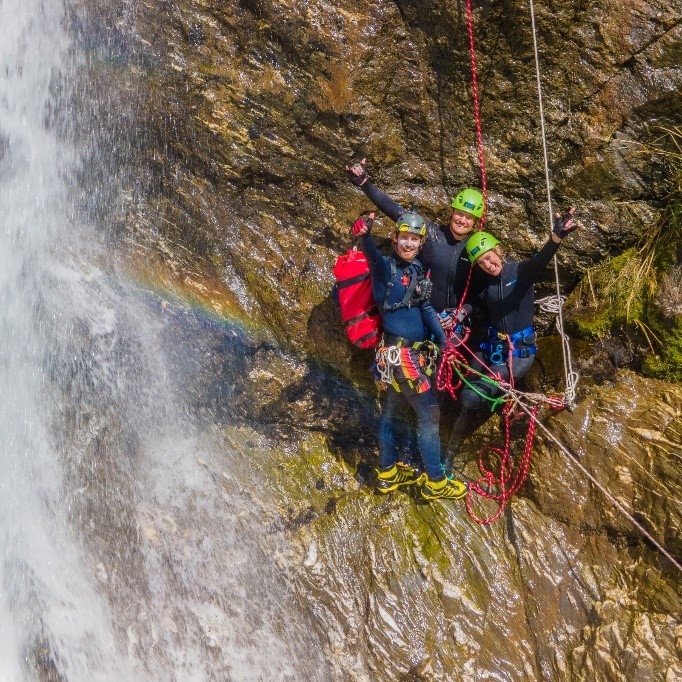 Imagine this area in 50 years' time, and to reflect that we all would have had a part in making it a better place," says Mark Morrison
If you would like to know more contact mark at [email protected] or visit their website www.wildwire.co.nz