Italian teenager Lorenzo Casati overcame compatriot Andrea Principi and Dutchman Jamie Overbeek to usher in a new area in the most extreme Big Air kiteboarding contest in the world, Red Bull King of the Air, as the Cape Town crowds enjoyed the 10th edition.
– Red Bull King of the Air has served as the single biggest driver of Big Air kiteboarding progression and the 10th anniversary in South Africa was a celebration of how far the discipline has come over the past decade.
– Capped off by three rookies in the final, the day was one for the record books with winds over 40 knots making it one of the windiest ever along with the highest single move and heat scores being set.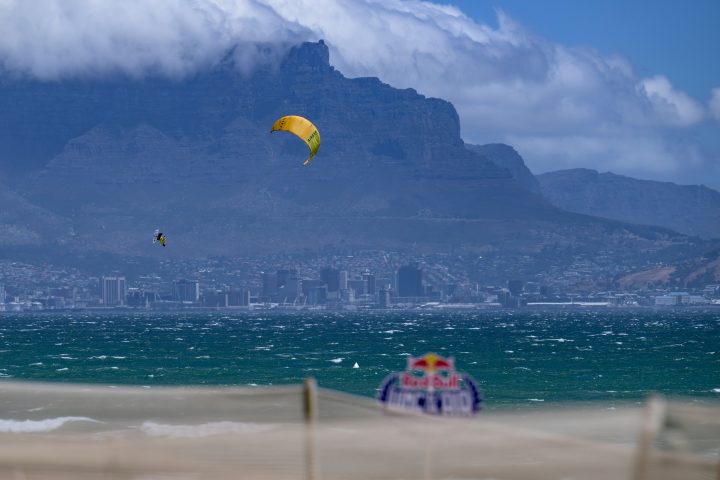 – Riders were judged on the amplitude, variety, execution and difficulty grade of their tricks as well as being given an 'overall impression' score by the panel of independent and highly experienced judges.
– Keeping with the event's philosophy of progression, the 10th year saw the addition of the Porsche Golden Ticket – open to video entrants between the ages of 16 and 25 who had never competed before.
– This exciting opportunity saw three rookies, finalist Overbeek, Cohan Van Dijk (who went all the way to the semi-finals) and Evan Kiljn selected.
– They received an all-expenses paid trip to South Africa to compete in a qualification round. Van Dijk won the round and qualified for the main event but – due to the last-minute withdrawal of Italian star Airton Cozzolino (who suffered an injury in training) – Overbeek also lined up.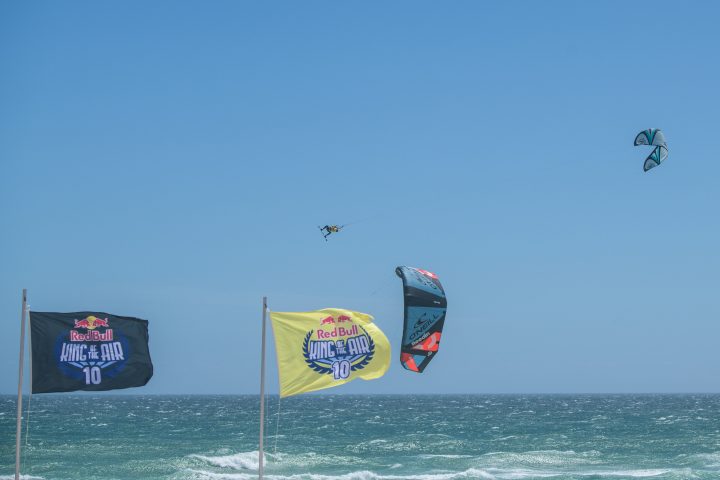 – The Dutch teenager grabbed the opportunity and showed his class, convincingly beating world champions and previous winners on his way to the final, as did the various other rookies, including impressive Casati.
– The 17-year-old Casati, who got to wear the traditional African winner's mask after 22 heats and over seven hours of intense competition, revealed: "Just to be here and compete at Red Bull King of the Air was a dream come true for me already, but to win was a bonus. There were some really tough heats, so I'm just super happy. Thank you to my sponsors and my dad who has believed in me since I started kitesurfing."
– Sportive Director Sergio Cantagalli said: "The judging criteria and system are unique and don't conform to any other kitesurfing or kiteboarding leagues or organisations. It is an exciting time for the sport. Casati was the most complete, extreme rider on the day."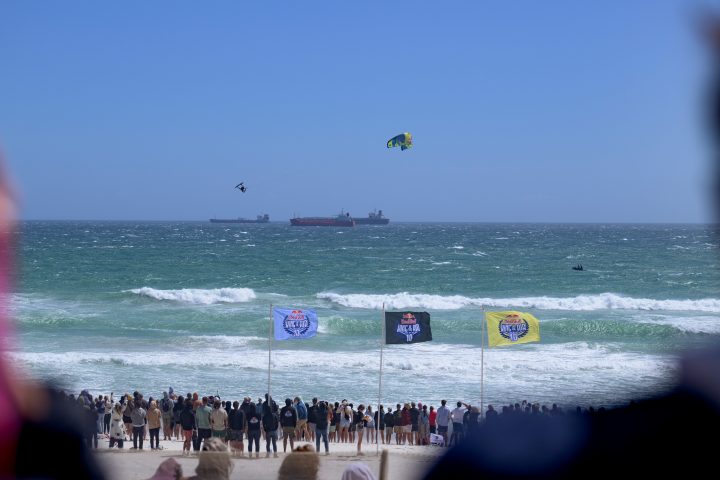 – The Mystic Move of the day went to Spaniard Liam Whaley for a Double Kite Loop Back Roll Board Off that scored a massive 9.94 and is the second year in a row that Whaley has taken that title.
Watch the 2022 Red Bull King of the Air replay HERE.