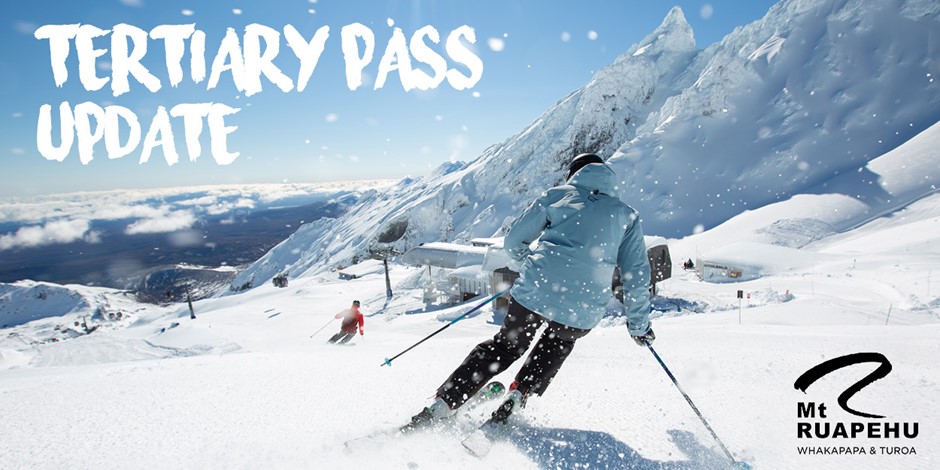 From Mount Ruapehu 23/2/21
As less is more in 2021, the allocation of student Season Passes we have available are selling fast! At this moment in time, we have 431 remaining. You can check the current countdown on our website.
The sale period will end on 15th March, unless all Passes are sold out prior, so be quick and secure your Tertiary Pass today!
Don't forget, the Tertiary Pass comes with all the awesome benefits of a regular Season Pass including a 15% discount on Food & Drink, Skiing/Snowboarding Lessons, Retail and Rentals at any Mt Ruapehu location and 4 x Anytime Buddy Passes – it really is a no brainer!
Check out the options available below and BUY NOW – put those course related costs to good use and come shred with us for Winter 2021.
Not a student? Forward this email to any student's you know so they don't miss out on this awesome deal.
To qualify for a Tertiary Pass, you must be enrolled with a NZ tertiary institution with valid Student ID and proof of enrolment for 2021.