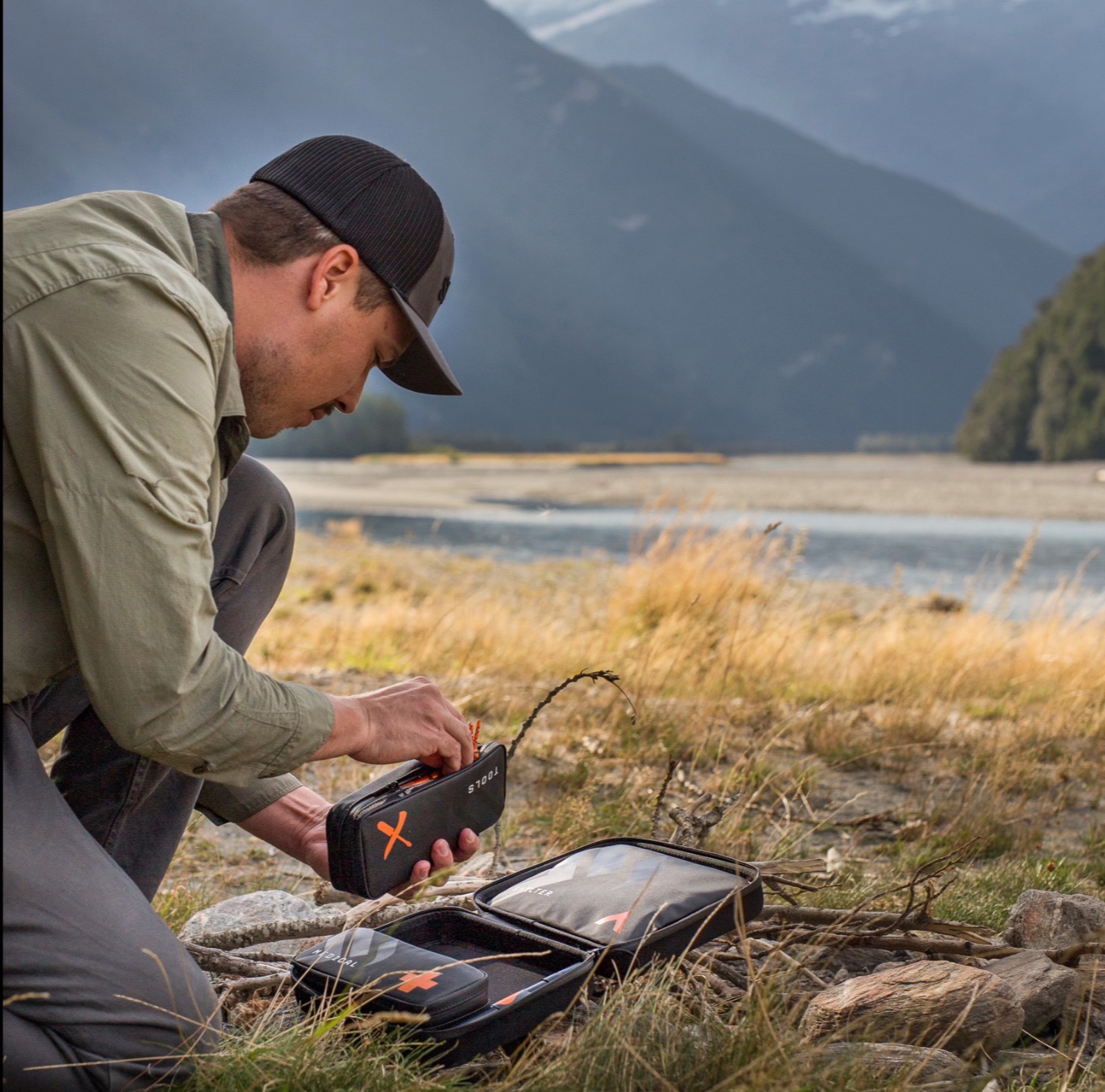 The compact, modular survival kit with everything you need & nothing you don't to help you survive and thrive in the wild.
With international leisure travel grounding to a halt, many are turning to explore their own backyard and the great outdoors has become a great respite for many.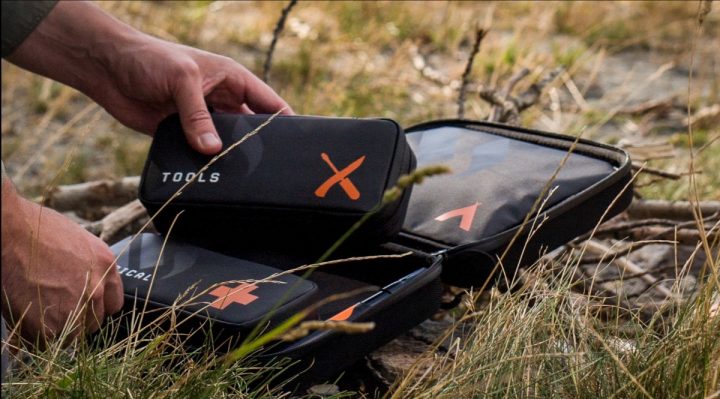 However, too often adventurers underestimate the great outdoors and how quickly conditions can change and things can suddenly go wrong. Outdoor preparation is mostly served by cheap, low quality survival kits that offer a disorganised, scatter-gun approach to safety and have no place in a life saving situation.
That's why professional outdoor adventure guide Matt Butler, has created an outdoors survival system to help make preparing for adventures much easier and more organized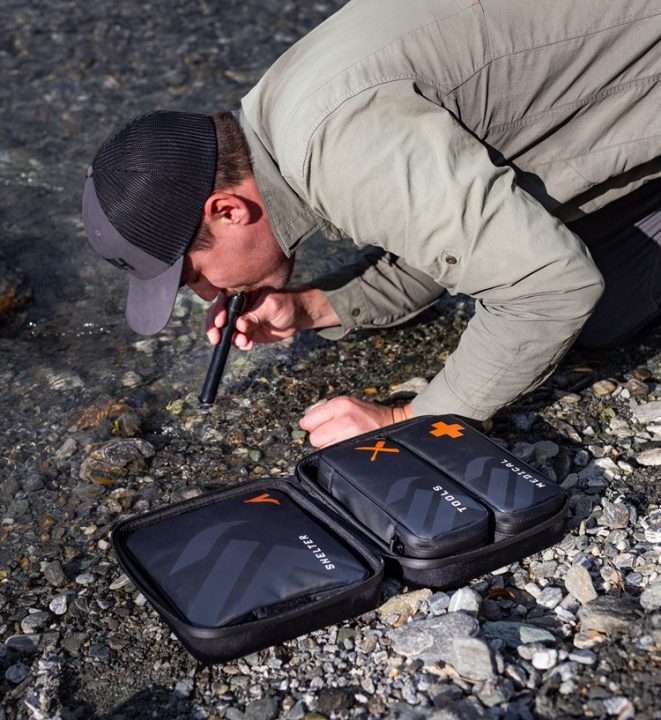 KEA KIT: The Ultimate Outdoors Survival System
Being  prepared for the outdoors is an essential part of planning any adventure. From packing the correct gear to the knowing how to use it, taking you safety seriously can literally mean the difference between life and death.
The KEA KIT has been intuitively designed to be both compact and functional, providing quick and easy access at a moment's notice to all the essential lifesaving gear. Ensuring you are ready to respond when it's needed most.
The removable modular cases organise your gear into lifesaving categories and can be adapted for any adventure. From a backcountry hike, to camping by the lake. The KEA KIT has you covered for any outdoor adventure.
The outdoors can be demanding on gear and the KEA KIT has been built with the most durable and water resistant materials. Ensuring your gear is protected from the elements and ready to use without delay.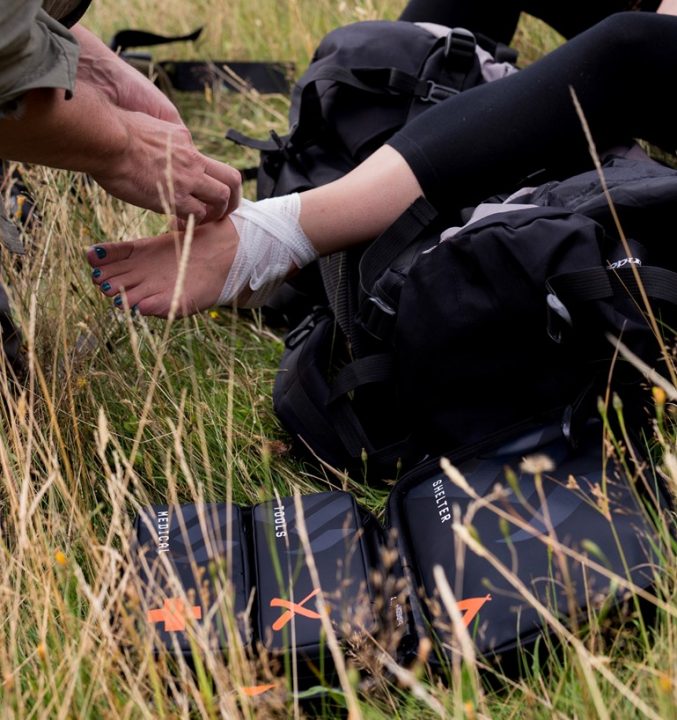 The Contents
The KEA KIT covers the 5 pillars of outdoor survival: Shelter, First Aid, Tools, Fire and Water. Included are over 40 items of high quality gear curated by outdoor experts.
The essential survival gear is organised into separate modular compartments, making it adaptable and customisable for any adventure. Just slip the full case into a pack or remove any of the internal cases for use on their own. Additionally you can swap out any gear to suit your terrain, location or length of trip.
But it's not only the gear that's important; understanding how and when to use it is even more so. So the KEA KIT includes a comprehensive survival and first aid guide for when things don't go to plan.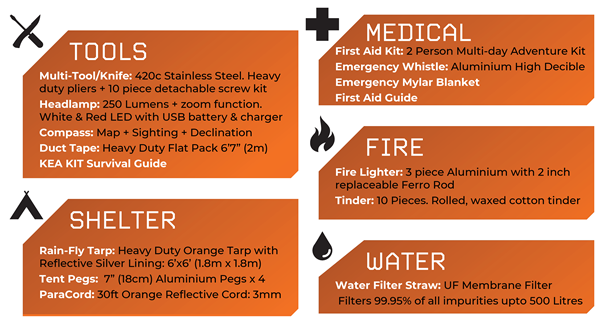 Sign Up For Launch
The KEA KIT helps you prepare better for any adventure and there is no excuse to head into he outdoors unprepared again. Launching soon on Kickstarter at a RRP of NZ$200.
Get an exclusive VIP launch discount now by signing up at www.beredioutdoors.com
 BE THE FIRST TO GET YOUR HANDS ON THE KEA KIT
 SOCIALS:
INSTAGRAM @beredioutdoors
FACEBOOK @beredioutdoors
 CONTACT:
beREDI Outdoors Ltd
Matt Butler – +64 21 2469616