Features
Interview with Hunter Henderson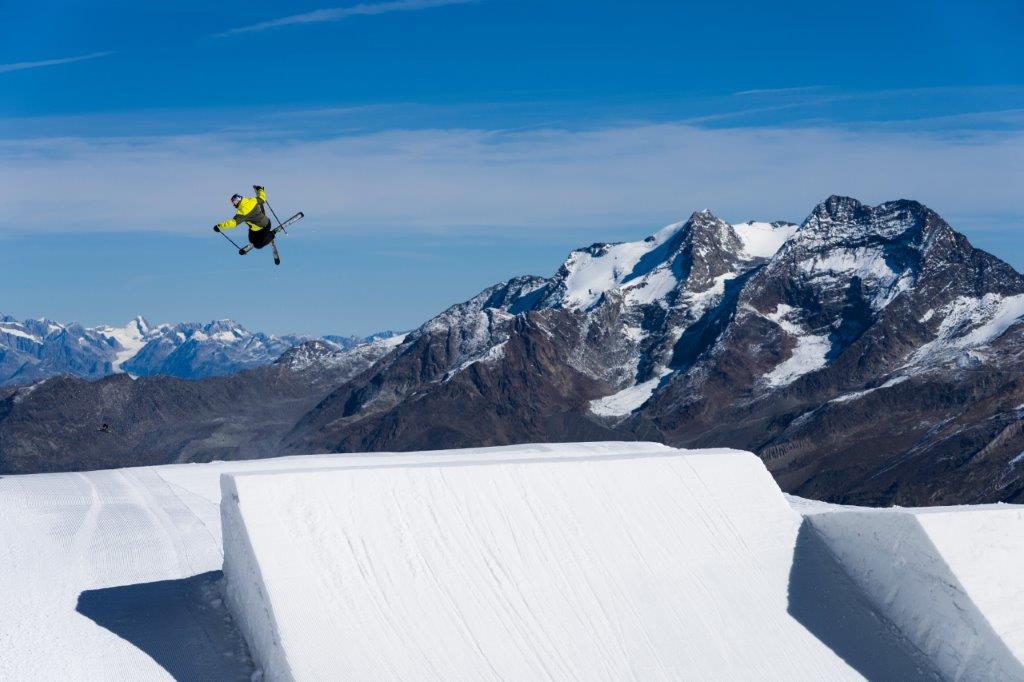 The American talks about being a TEDx speaker at 13 and visualising success.
American teenager Hunter Henderson has broken through into the global freeskiing scene the last few years on the back of a fun sibling rivalry and stunning tricks in competition.
Hunter Henderson: What we learned – the headlines
– Born: 28/12/02, Durham, New Hampshire
– Started skiing aged two and was a brave skier for as long as he remembers (breaking his harness to ski away from his parents). He then became a star of the junior ranks.
– Stepped up to the senior ranks in 2019 and joined the US team.
– Became the first skier to land a 1600-degree double cork spin in all four take-off directions while on a US training camp.
– Won the FIS NorAM US Revolution Tour in 2020, the step below the World Cup, including both big air and slopestyle events in Calgary.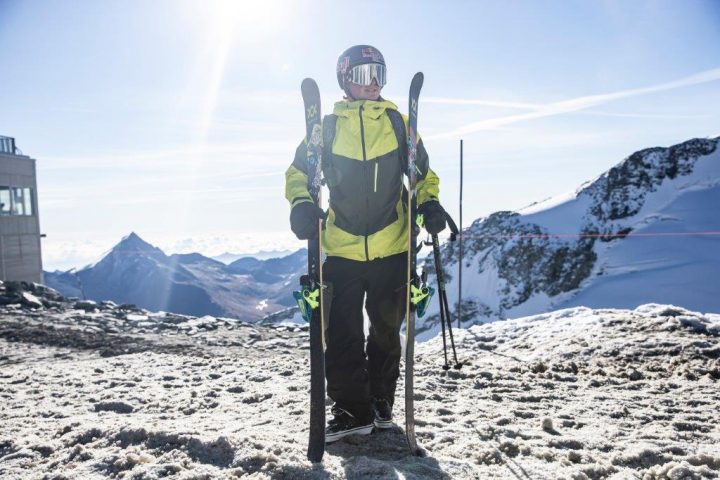 Hunter loves pushing the boundaries of his sport and has his sights set on new tricks for 2022
"There's been this trick that I really wanted to do, but haven't felt super confident in. I worked on it for three hours straight on an airbag and got it to how I wanted to do it on snow. That's a forward dub bio 14 and 16 with a lead tail grab. That has not been done before, so I'm definitely excited to unleash that to the world. Also, at the Red Bull Performance Centre earlier this year I was working on switch cork double 18s with a lead double toe grab and those were going super well. People haven't seen it – only my close friends – so I think that will be a pretty big trick of mine this winter."
He puts the huge development in new tricks over the last decade down to… airbags
"With all the preparation we have these days with airbags and all the other resources available – it's still nerve-wracking – but I feel prepared to do a new trick when I'm up there as opposed to just five, 10 years ago. Even for me when I was growing up trying new tricks I'd never have done them before trying them on snow. I'm pretty grateful for the resources now because it's pretty gnarly."
The past year has been the toughest he has known since injuring his knee
"It was definitely the toughest year of my life… easily. I've been skiing every single winter since I was two so, when something like that is taken out of your life, it's a little crazy. It's like a big shock, it feels like a missing piece. I was lucky to have a support team around me with the US ski team and Red Bull obviously, and family and friends. That was very helpful."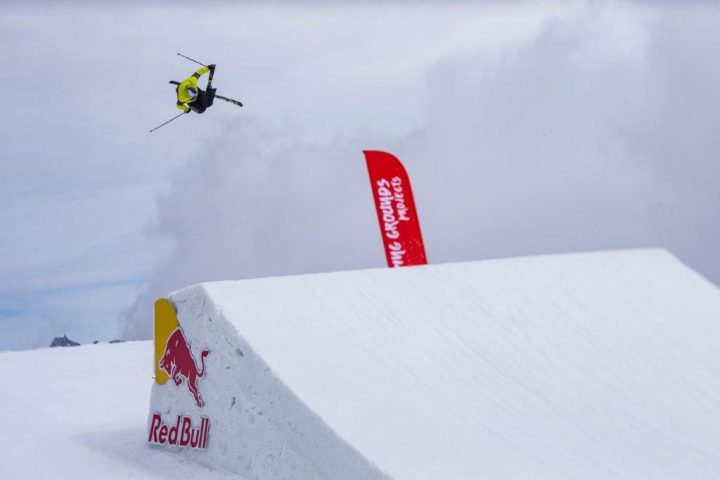 A keen sportsman growing up, he played lacrosse until recently, even doing it against the advice of the US ski team on his return from injury
"Last season, I started playing lacrosse cautiously nine months after my injury. It was a little bit risky to be playing but I took the difficult decision to play it safe rather than never play lacrosse at all. The US ski team wasn't that happy with my decision but it turned out fine. They said we'd advise against it but I ended up playing and, with Covid, our season got cut short but I got to play a few games."
His sister Grace is older than him and also in the US ski team. The pair are really tight
"There are times in our careers we're riding each other's coattails. When I was younger, she hit the competition hard and was doing super well and got into the US ski team and getting articles in the paper. Then there are other times when I've been shining a little bit. There are also times we've been successful together and that's some of my best memories. Calgary in February 2020 we were on the podium together, and won the contest together so that's pretty cool."
Has been working on mental strength and psychology since the age of 14, and loves to visualise his runs on the start ramp
"When I'm next up on the start gate, I'm going through my run in my head super intensely visualising it, sometimes a little movement so it looks like I'm dancing with my eyes closed. And then I drop in. When I visualise that last time, I can feel everything, feel myself hitting the rails, feeling the wind hitting my face."
He wants to dominate his sport in the style of Tiger Woods and Michael Jordan
"I want to be dominant. Studying other athletes, two of my favourite athletes are Tiger Woods and Michael Jordan – the way they perfected dominance in their sport is super interesting to me. Just to consistently be at that high level for quite a long time is something that I strive for."
He did a TED Talk as a 13-year-old on aspiring to do what it takes to become an elite freeskiing competitor.
"For a long time, I was like, 'No I can't do that, stand up on stage and talk in front of people for that long. My parents were like, 'It'll be a good idea, a once in a lifetime opportunity. I eventually did it and I'm so glad that I did because for the rest of my life I'm a TEDx speaker."
here is Hunters Tedx talk when he was 13